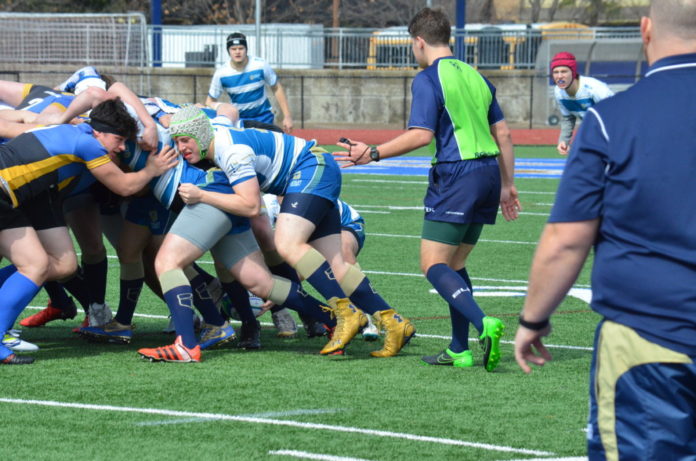 "Rugby is a game all about teamwork and support, because in order to go forwards you must go backwards."
Jesuit Rugby, in their final stretch of their season, finished with a 2-2-1 record, ending the season on a reasonably high note.
New Orleans and Harlequin
Against New Orleans on March 3rd, the game was highly contested with neither side able to run away with the game. It was low scoring, with a final score of 12-12 in a tie with Jesuit New Orleans. In the last minute of the game, New Orleans was able to convert a try, and tied the game up. For the Rangers, Jacob Jowdy '19 and Noah Villasana '19 scored in this match.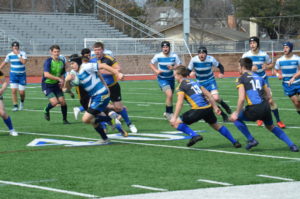 Against the Harlequin Colts on March 22nd, Jesuit barely lost, with the final score being 26-22. In this home match at Postell Stadium, the Rangers put forth their best effort, but in the end the D1 powerhouse Colts was too much for the Rangers.
Fordham Prep
Against Fordham on March 31st, Jesuit ran away with the game from the beginning, with the final score being 69-7. Throughout the match, the team's movement was fluid and their ball movement was spectacular, allowing them to capitalize on Fordham's defensive mistakes.
Mark Costa '20 said "Fordham was the runner up for nationals last year, and playing them was a perfect chance to see what high level Rugby is all about."
Continuing, Costa said "I think the team really excelled, and even though we were a bit antsy beforehand, it was really the point in the season where we all came together, 15 players as a unit."
Westlake
Against Westlake on March 22nd, Jesuit lost in the waning seconds of the match, barely losing 31-27. The Chaps scored an injury time try to win the match. For the team, Westlake was a deciding match for the season in that if effected whether they would make the playoffs or not. Unfortunately though, as they lost, it eliminated them from contention.
Costa emphasized that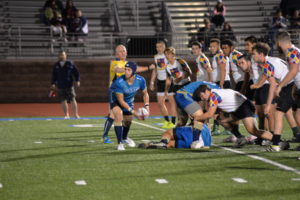 "The team gave 110% that game, and by looking at everyone's faces I could tell that they left nothing in the tank by the end of the game, and gave it their all."
Plano
In the final match of the season on April 12th, the Jesuit rugby team destroyed Plano, winning the game 102-0. The senior class showed out on their final match of their Jesuit career, with Paris Brown '18, Alec Hanson '18, Ethan Kirkland '18, and many other seniors scoring tries throughout the night. Juniors Jacob Jowdy and Will Woodard also successfully converted tries for the Rangers.
Mark Costa said, in regards to the Plano match, said that "it was one of our best games this season, part of which I attribute to it being the Senior's final match."
I managed to catch up with Coach Upton, the varsity head coach, and ask some reflective questions over his first year as the head coach of the program.
Q: With the team barely missing the playoffs, do you think it will motivate those returning next year to work harder and potentially make a post-season run?
A:I don't think motivation ever was an issue for this program. These boys are constantly motivated to represent the school and their brothers every time they step on the field. The narrow miss will probably light somewhat of a fire under them as we go into off-season, but what it really did was show these young men that they are capable of more than they ever thought possible. We were beaten by the eventual state champions in a game where we dominated the possession and lost on a fluke play. Now our boys want know that they can compete with anyone in the state. Our boys want to make deep runs every year, and hopefully win a championship for their brothers and Jesuit.
Q: With several seniors leaving, do you think the team will regress next season as under-experienced underclassmen have to take the place of seasoned veterans, or are there good juniors and sophomores already integrated into the system to prevent any sort of fallback?
A: While this was a large graduating class of 20 seniors we have 18 juniors returning with most of them seeing significant action on Varsity last season. We believe in preparing the boys for better competition from the minute they get out on the field. Next season we will continue in  setting high goals, as many players get a good shot at securing a varsity letter, but every week we compete for the honor to wear the jersey. I am excited to see the younger players start to push some of the upperclassmen now that they are able to compete for varsity spots. We thrive on preparing our program for a "next man up" mentality to fill the spots left and try to leave the jersey in a better place than we found it. This class has set a high bar, but the boys are up to the challenge.
Despite having an overall good season as a whole, Jesuit rugby barely missed the playoffs this year, falling victim to a fluke play in their final match. With a good corp of returning sophomores and juniors next year, the rugby team hopes to make a deep playoff run with returning veteran players and potentially adding some new members to the team from the Freshman and Sophomore class.
Q: With this being your first year coaching Rugby at Jesuit, how do you personally feel about how you did, and what (if anything) would you do different/do differently next year?
A: Coaches are constantly evolving. There is a LONG list of places where I see I need to change certain aspects of how we work with the boys to put them in the best position to win every time they step on the field. Now that our system is in place on the field I think next year we will start working on our off the field presence on campus. Bringing a little of our mentality and pride to those around campus and in our community. We have laid the foundation, but every year requires different tweaks and our goal as a staff is to see what tweaks we need for 2019/20 as we prepare for our state championship run.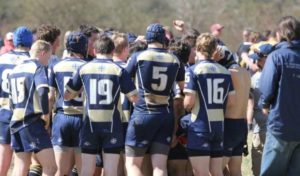 Q: Moving forward with the program, with the ultimate goal being a state championship, do you think it's in the cards with the talent on the upcoming team in the next 2-3 years for a team to make a deep post-season or even seriously state-contending run?
A: Our goal every year is to win state. After the boys saw what they were capable of this season I would say every class wants to build off of the last one. We fully expect to be competing with every team we play on the field, to continue perfecting our craft, and to continue growing our student athletes to more fulfill the mission of Jesuit. I think the next couple years of Jesuit rugby are going to be a lot of fun for the community, and I would not be surprised to see it end with some hardware in the next couple of years.
Check back to the Roundup for more Jesuit rugby and other sports news! Go Rangers!