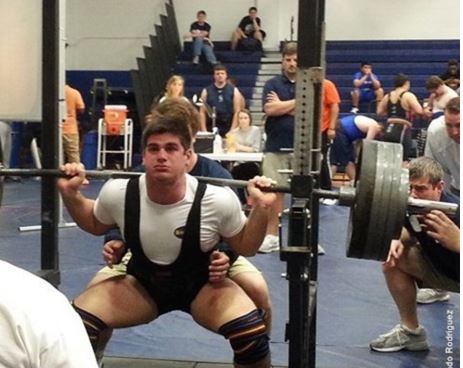 At a powerlifting meet, the pressure is on, both literally and figuratively. With the leather belt tight around your waist, you press into it with all your might, feeling as if your eyes might burst open under the growing pressure. Your heart is also racing because of the weight on your back. It tries to crush you as you descend into the bottom of the squat.
However, Steven Mancillas '17 and Ryan Brooks '16 rose to the occasion at regionals on March 5th, Brooks continuing to the state meet on April 2nd.
The Region 6 Division 1 meet at Everman High School drew 137 lifters. Representing Jesuit, Mancillas and Brooks made the 45 mile, 1-hour drive to Everman, just south of Fort Worth and did not disappoint.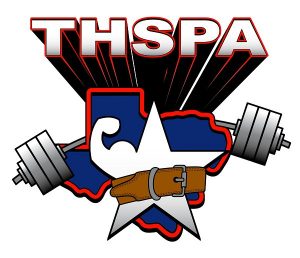 In the 165 lb weight class, Mancillas lifted a total weight of 1240 lbs with a 480 lb. squat, 285 lb. bench, and 475 lb. deadlift. He beat his previous total by 55 lbs and placed fourth in his weight class, an impressive feat given that he was competing against ten seniors. "The regional meet was the most successful [meet] I've had the whole season," he said, "and this was the best meet for that." He is hopeful for next year when he might be able to be one of the top two 165 lb lifters and qualify for state.
Placing second in the 220 lb class, Brooks squatted 640, benched 400, and then deadlifted 515 for a total of 1555 lbs. That number alone qualified him for state as any lifter in the 220-pound weight class that lifts 1450 lbs or more automatically moves forward. "I missed a lot of my final lifts at both meets, but it's better to be aggressive with the weights than hold yourself back," he recounted.
From Everman, he traveled to Abilene for the State Division 1 meet, where he got seventh out of thirty-one 220 lb lifters, totaling 1590 lbs. "I love…how strategic it is. [Powerlifting's] a numbers game, and, if your look at the results from the state meet, all the totals fall very close to one another," Brooks said.
"Regarding the season overall, I'm very proud of our team's success and all the hard work we put in," Brooks continued. "It's probably the fastest growing sport at Jesuit, and I can't wait to see what the next year holds." Mancillas also was happy with the success of this year's team, saying, "From the first place award at HP to Ryan's state run, we have so much to build on and have nowhere to go but up." He also added that he "want[s] to welcome any newcomers to join the team."
This year's season would not have been possible without the work put in by the powerlifting coaches, Coach Weeks and Coach Leal. "I can't thank [them] enough for the countless hours they put in working with us," Brooks said. "Those practices are very time-consuming, and they even came in on weekends to work with us."
The whole team is optimistic about next year and ready to lift more and more weight.