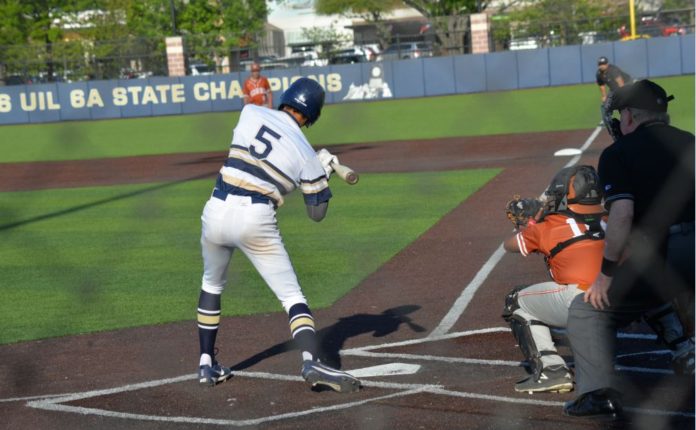 While many varsity baseball teams are experiencing some mid season blues this time of year, the varsity Rangers keep rockin' socks relentlessly. With hard work and dedication, making it to playoffs seems like a sure thing. Hopefully, our Rangers can make it to state and beat out the more competitive teams that have challenged us all year.
On Saturday, April 14th, Jesuit went toe-to-toe in a doubleheader match-up with Lake Highlands. The first game kicked off with a high scoring inning followed by a stretch of stellar defensive performance from both teams.
It wasn't until the 5th inning that Jesuit started to really put the bat to the ball.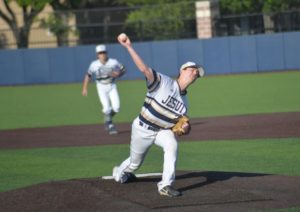 When asked about their performance at Lake Highlands, Tyler Murrah '18 commented, "we swung the bat well and gave ourselves opportunities to put runs on the board."
Later that same day, the Varsity Rangers kept that intensity going.
"While our pitching staff could've done better, we still hung in there to win both games. I wouldn't say that Lake Highlands is a super competitive team in our district, but they played well against us. Not an easy win by any stretch," continued Murrah.
In the following week, the Rangers won two games against WT White. The first game, April 17th on a Tuesday evening, started rather slowly. However, we had a terrific 4th inning. Jesuit did majority of its damage in the fourth, scoring seven runs on six hits and one WT White error.
Later in the week, both teams stepped up their defense. Though the two competitors began to figure each other out, Jesuit came out on top, scoring three runs in the fifth inning and securing the win.
With consistent success at this magnitude, Murrah feels confident in Jesuit's chances at playoffs and even state.
"I'm feeling pretty good about playoffs. As long as our bats stay hot, our pitchers throw strikes, and we play smart baseball, we can make a good run. Hopefully Reuben '19 and Woodson '19 come back from their injuries soon so that we can put two of our best hitters back in the lineup."
We can only look ahead to the bright future for Varsity baseball. Stay tuned for the conclusion of an exciting season!
Photos by Austin Aiken '19