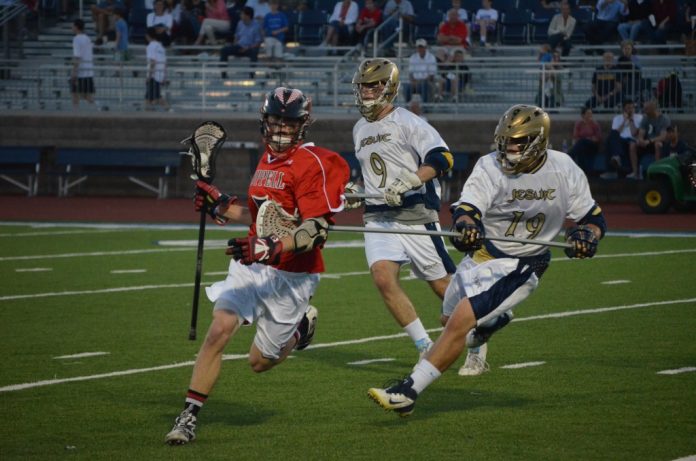 Just into their new season, the Ranger Lacrosse team is already looking ahead to a great year. In their off season, the Rangers conducted a rigorous weight training program and several team practices to work on their skills.
Last week, the team had a game against Hillcrest, a former Division II champion. Jesuit smoked the competition, beating them 21-2. Since the score was so one-sided, it also allowed for a lot of playing time for some of the reserves. Also over the weekend, the Rangers took care of business, beating the Woodlands, Highland Park's D2 team and Plano West. 
Looking ahead, the team's workload increases as they begin a challenging stretch of games. They will be scrimmaging Lawrenceville, a long time east coast powerhouse from New Jersey, on March 6th. Over spring break they will head to North Carolina for a Round Robin tourney against 3 major east coast teams including the Gilman School from Maryland, and East Chapel Hill High School from North Carolina. Head Lacrosse Coach Christopher Surran believes that these games will "be great tests that should help [the] team at the end of the season when [they] have to play Highland Park, ESD, and St. Mark's, all of which have great teams this year."
Regarding their biggest competition this year, Coach Surran says that "all the teams in the North District are very competitive this year with a lot of talent on each roster, so there is no clear cut number one."
Looking ahead, Coach Surran has great expectations for the team saying "I expect for our team to be competitive in each game this season. If our players make good decisions on and off the field, they should have a chance to compete for a state title at the end of the year, but they will have to work extraordinarily hard on a daily basis to get to that prize."
Good luck Rangers!