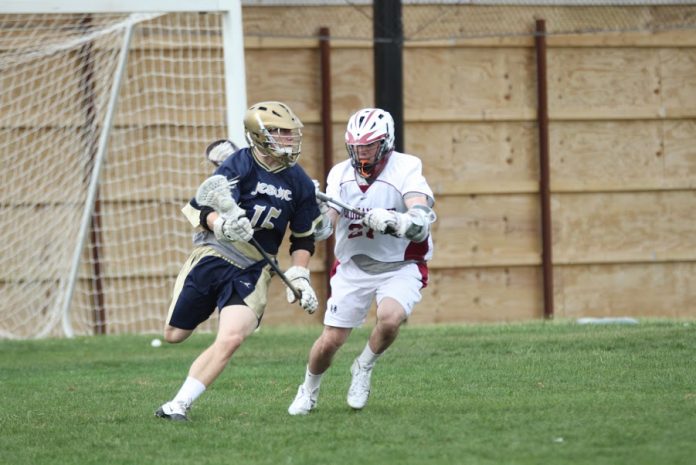 Last Saturday, May 4th, Jesuit Lacrosse made its way to its third consecutive state semi-finals to face off against ESD at Clark High School in Plano.  After a hard-fought game of emotional play, Jesuit gave up a goal in the final seconds to make this the second year in a row to lose in the semi-finals.
ESD, whom Jesuit had beaten 8-7 earlier in the year, came out ready to play on Saturday, scoring two quick goals in the first quarter,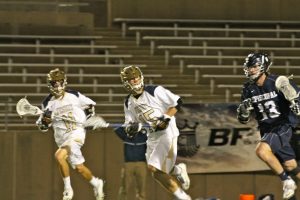 while only allowing one Jesuit goal by Carson Buell '13.  Then into the second quarter, ESD managed to score one more goal and hold Jesuit off from scoring any.  "We didn't get going fast enough," said attackman Jason Myers '14. "We let them come out and push us around to start out the game, and we really didn't get a sense of urgency until halftime, which hurt us."
But Jesuit went in at halftime, down 3-1, and came out with fire in the second half, after Head Coach Chris Surran told the team that they needed to play more aggressively and hustle more.  "That was the worst I have ever felt during a half-time," remarked Captain Zach Coker '13, "it was like nothing we did was working for us."  After Coach Surran talked, several senior players stood up and gave emotional speeches about not letting their Jesuit career end so close to the championship.
Myers took matters into his own hands by scoring a quick goal to start out the third quarter, and then Jackson Buell '14 came in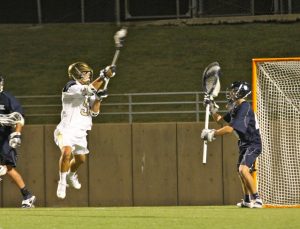 immediately after to tie up the game at 3-3.  After giving up one more goal, Jesuit once again had to respond, and they did as Coker scored just before the end of the third, to tie it up once more.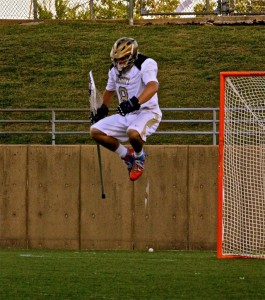 Finally back in an even game, the Rangers now had a more manageable task, and about midway through the fourth quarter, midfielder Garrett Van de Ven '13 scored to finally put the Rangers ahead 5-4 with what seemed to be the winning goal.  However, with three minutes left ESD began to press the Rangers more, which made them try to pass the ball around to run out the clock.  After a few passes, the Rangers turned it over, and ESD managed to tie up the game once more.
With very little time left on the clock, the game seemed like it was definitely going into overtime, so the Rangers once more held the ball to try to get the final shot off before heading into overtime.  Once again, though, the Rangers turned it over and ESD's Richy Loftus (a Dartmouth commit) scored with 11 seconds left in the game.  Sam Rosengarden '13 won the ensuing face-off and took a good shot, but was not able to send the game into overtime, thus ending the Rangers' season.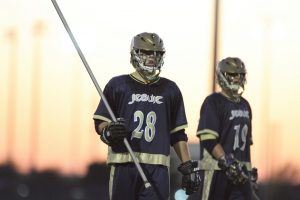 "I was heartbroken," commented All-American Lee Belland '14. "This was supposed to be the year we finally did it, and I couldn't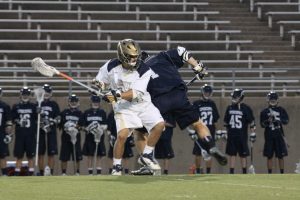 believe it ended like that."  Though they were not able to bring Jesuit its first state title, this lacrosse team battled all year with high levels of commitment and intensity and managed to uphold the Jesuit lacrosse tradition of excellence.
As for next year, the Rangers are confident they can finally pull off the big win that has been so elusive in recent years.  "It will happen next year," asserted attackman Will Carney '14, "we've gotten too close too many times."  All will have to wait and see if 2014 is finally the year that Jesuit lacrosse breaks its curse and brings a championship trophy home to the 28 acres.