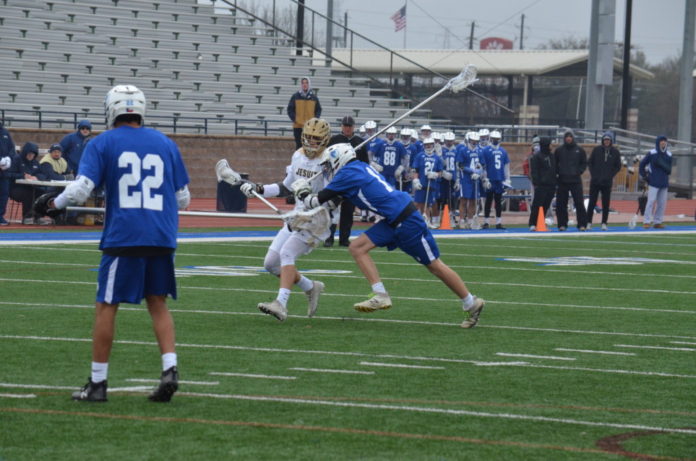 The JV Jesuit Lacrosse Team finished out the month of February with 3 wins and zero losses, a perfect record.
This year's team, unlike last year's, is extremely young with many of its players being freshman, but the team has strong talent. Yet the inexperienced team managed to pull off impressive narrow victories against rivals Frisco, Colleyville, and Austin Westlake.
On February 10th, the Rangers faced-off against Frisco at home and came back from behind to beat Frisco 7-6. Continuing their successful win streak, the team narrowly beat Colleyville away from home with a score again of 7-6 on the February 13. After five days the Rangers then came from behind again and beat Austin Westlake at home 8-7.
Overall the team has showed great promise and strength even though they lacked in experience. In every game thus far, not only have the individual players improved but the team has developed to become a force to be reckoned with this year.
Sophomore Chris Martin thought "the team has played pretty well. Our defense was working together, and our offense was running our set plays and was being successful. As we get used to playing with each other we will begin to be more successful as a unit. Each day is just about improving our individual skill and working better together as a team."
The JV Lacrosse team thus far has had a successful campaign in March and will face-off this weekend away at Flower Mound.