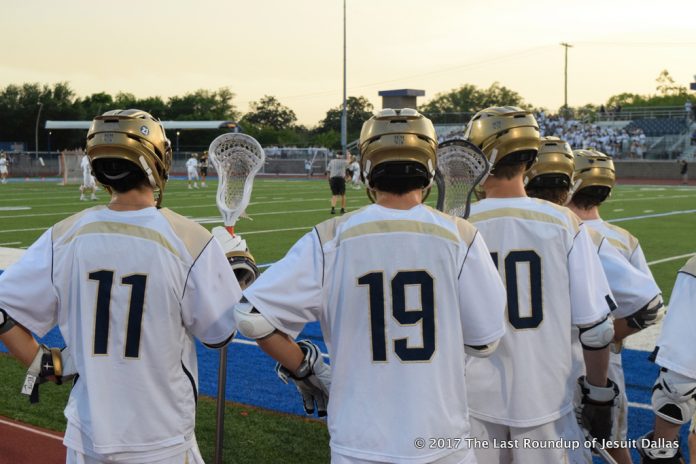 January 27th and 28th at Postell stadium were days brimming with exciting preseason lacrosse matchups. The annual round-robin style tournament drew fans in from all over Texas and beyond to see the exhibitions between a variety of teams, including Jesuit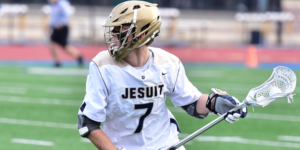 matchups against Rockwall, Coppell, McKinney, and Jesuit New Orleans.
Saturday the 27th saw Jesuit post wins over both Rockwall and Jesuit New Orleans in impressive fashion.
The Rangers handled their matchup with Rockwall, winning 12-5. The invitational is typically considered a precursor to the Lacrosse season, so if this performance is any indication the team looks to be in good shape. The team was happy to pull out a win but as usual, not fully satisfied with their performance. As Senior Hunter Bailey put it: "The game looked good on the scoreboard but we can always improve. We still have a long road ahead of us."
"We still have a long road ahead of us"
The team hopes to see improvement in their play from their first appearance on-field this season in order to make their mark on the season down the line.
Their second exhibition of the day, however, truly excited the team, as they shut-out Jesuit New Orleans 11-0. This incredible defensive performance,propelled by a very sure-sticked offense,did a great job avoiding turnovers and possessing the ball. Junior goalie Will Moran had an excellent day in the cage, letting no goals through, leading to some of his teammates calling him a "brick wall."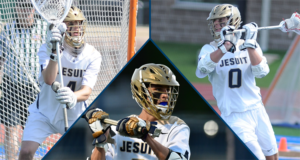 Another day another couple of wins: on Sunday the Rangers posted two more wins, this time coming to McKinney and Coppell. The McKinney matchup ended in a 13-4 Ranger victory. This game also came with a fantastic defensive performance by the Rangers.
The final game of the tournament witnessed a 15-4 Jesuit victory. The offense lead the charge in this one, putting up a total of 15 points. This was made possible due to the number of possessions the Rangers amassed due to Junior Will Piot's numerous faceoffs.
These dominant Sunday performances lead Senior Thomas Nolan to say, "The Defense held strong during all four quarters of each game, helping the team gain confidence. Our faceoff wins gave us the opportunity to run our offense with success."
The Rangers will hope to build on this success moving forward into the season, looking to the long road ahead.