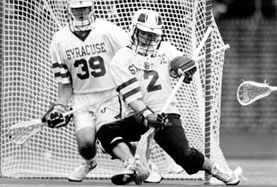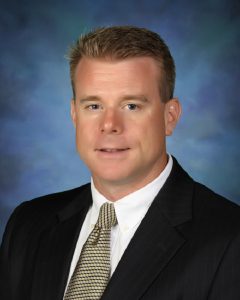 Coach…Mentor…Leader…all these are titles that could describe our very own lacrosse coach: Chris Surran.
Having accepted the head coaching position at Jesuit in 2007, every season since has been nothing but stellar, leading the team to five Texas High School Lacrosse League Final Fours (2010-2014). Although many people know the Jesuit lacrosse team around Texas, very few know the man that puts Jesuit on the front page.
Starting lacrosse at a very young age in fifth grade, Coach Surran has had nothing but love for the game. Before he became a prestigious coach, he was an outstanding player. He played for the Syracuse University Division 1 lacrosse team in college where he says his passion for the game "truly ignited."
Coach Surran was an All-American player at the university, participating in three NCAA Final Four's and playing in two NCAA National Championship games. In 1993, he was captain of his team and the MVP of the Final Four when they won the NCAA Division 1 National championship his senior year. He graduated with a Bachelor's degree in Political Science from Syracuse and a Jurisdiction Doctorate from Syracuse University Law School in which he graduated with Suma cum Laude honors.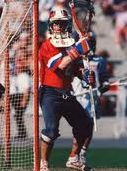 After playing lacrosse, Coach Surran started coaching for Naval Academy Prepatory School in Newport, Rhode Island. There he trained and prepared recruits to enter the Naval Academy and he defines this experience as "the most memorable coaching experience of his life." In the big game, his team was playing their biggest rival: The West Point Prepatory School. The only problem was that the team's starting goalie was injured so he had to find a new goalie out of a team with without any goalies. Luckily, Coach Surran had an enlisted SEAL playing for his team and asked him to play goalie by saying, "Just throw your body in front of everything." Coach summed up the SEAL's performance as "unbelievable, even with no prior experience." The Naval Prep School went on to win the game in what he calls his "most memorable and funny" coaching experience of his life.
After coaching the Naval Academy Prepatory School, Coach Surran continued his coaching career by accepting the position as Head Coach of Jesuit's lacrosse team in 2007. Ever since his introduction into the lacrosse program, the Rangers have posted a state rank of 6th or higher every year  in Texas and the coach has achieved an overall record of 127-42. Coach Surran was also named the area's Coach of the Year in 2007 by The Dallas Morning News. Coach Surran describes his love for coaching as "Passion for teaching kids and paying forward all the great things the game has done for me and try to pass that on to the next generation of kids."