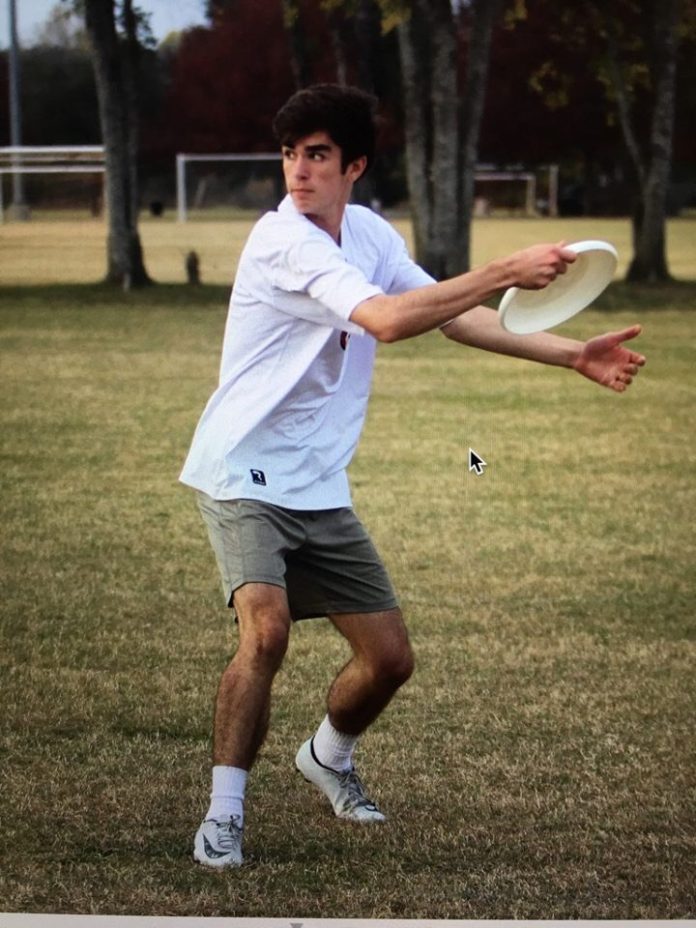 If you are looking for an active sport without wanting to commit a lot of your precious time to practice or playing in games, Ultimate Frisbee might be the perfect fit for you. 
What is Ultimate Frisbee?
7 players play on the field for a team at one time, known as a "line". The basic premise is to throw the frisbee to your teammates without traveling or dropping it. If you score 15 points (getting the frisbee to the end zone) before the other team, you win.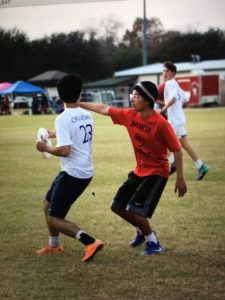 The ultimate community is very tight-knit, as you would expect in such an obscure sport. Don't let that deceive you though because Ultimate is growing by the minute and has recently been recognized as an olympic sport for the Olympic Games of 2024.
Griffin Miller '13, the JUUC Coach and professional ultimate player for the Dallas Roughnecks said "I would say that it's an incredibly inclusive and extensive community. I have been lucky enough to play across the country and against teams from all around the globe, and every team I've played with and against is always incredibly welcoming to me"
What is JUUC?
Jesuit Ursuline Ultimate Club, or JUUC (pronounced juice), is a co-ed ultimate team created by Ursuline junior Nikki Kanzler '20 and Jesuit junior Marco Orendain '20 in the fall of 2016. We are now beginning our 2nd official year.
Nikki Kanzler, a JUUC Co-Founder, said that "Playing ultimate is such a different experience from any other sport [because] it's a self-reffing and compassion-driven game."
Last year, JUUC participated in the Waco Ultimate Tournament on December 2nd, where we played teams from all around the North Texas area. Granted, we certainly weren't a top level team, as all of our players had only first learned how to throw properly a month before, but we still had a scrappy performance. In the Spring, we combined with Highland Park to compete in the official Ultimate league.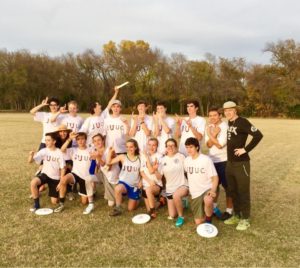 Since we combined, unfortunately we, the JUUC members, could not compete in the State tournament. Instead, some of our players went on to play for the Texas U-17 Ultimate team called Texas Swing. The state team competed in the National tournament in Minnesota this past July.
Chase McManaman '20, a JUUC player, mentioned that "After being introduced to ultimate when I played with JUUC, I fell in love with the competitiveness and the welcoming community that embraced me with open arms [while] playing for Texas Swing, [as I] met and befriended people from all across the nation." 
Why should you join?
Proper throwing techniques takes no more than a couple months of decent practice to master. Within a couple weeks, you should be more than capable at throwing like an experienced player. Thankfully, after a year of starting getting off the ground, as a team we are more experienced and organized this year. We hope to recruit as many players as we can to just come out for a day to try it out.
JUUC invites you to come give Ultimate a try. Don't be intimidated; much of our team is still learning and at a fairly basic skill level. If you are interested or have any questions, you can contact Marco at 20341@jcpstudents.org, Nikki at 20nkanzler@jcpstudents.org, or myself at 20073@jcpstudents.org.