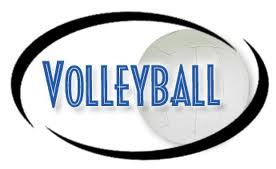 As freshman counselor Tim Murphy grabs his Jesuit intramural volleyball t-shirt, he huddles up with his team to get ready to face the opposing squad. Cool and collected, he serves the ball in play and gets an ace along with high-fives from his teammates who stand ready to dominate their opponent.
Co-ed volleyball, a Jesuit intramural athletic event, was founded by Coach Jonathan Alexander a few years ago. This activity allows students to hang out with friends, play a sport they love, and satisfy their competitive tendencies.
In this intramural sport, teams play the best 2 out of 3 games every Monday from 4:30 to 5:30 depending on their scheduled time. They compete in this round robin style competition for three weeks until the fourth week, when the final tournament begins and the eventual winner is crowned.
Alex Gurun '15 explained the difficulties of scheduling in the sport, "[We] had a lot of football players on our team and their practice was at the same time as the games so we normally played short-handed." In the life of a Jesuit student, activities such as band, football, baseball, soccer and theatre eat up much of a student's time, but it's all part of the juggling act that students constantly keep up.
Intramural volleyball not only acts as a fun and creative outlet, but it also serves as a fantastic way for students to connect with their friends.  "Some of the people on the team don't see each other often" explained Marr. Alex Gurun believes that "it deepens [his] relationships with [his] fellow brothers." One's competition will often be people they have never met before and after the game teams can mingle with each other.
"This year's overwhelming favorite is Staff Infection," commented Coach Alexander.  The Staff Infection is a powerful team composed of Mr. Marr, Mr. Erik Burrell, Coach Alexander, freshman basketball Coach Austin Nevitt, head basketball Coach Chris Hill, Mr. Tim Murphy, Father Wieck, Mr. Chris Blackwell and a few others.  The team has crushed opponents on their way to winning the title every season they have played. This year, they have already won their first 2 out of 3 match ups, outscoring their opponents by at least 8 points per game. "We are stacked," boasted Marr, "The only team that was really competitive with us was the senior team."
Heading into the tournament, the powerhouse, "Staff Infection" looks unbeatable, but most students believe that an upset is brewing.  Jesuit students should look to participate in this annual tradition next year and for many years to come.