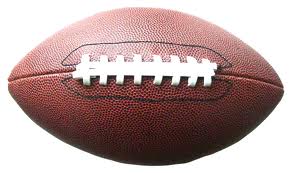 Since Jesuit College Prep's UIL football season ended in November, students have been itching to play some good, fun football. Organizers of Jesuit's intramural sports hope that the 7-on-7 Football League can satisfy the need for pigskin.
In its inaugural season, the 7-on-7 Football League has attracted scores of amateur football players.  In two weeks, one tough, talented, and thrilling team will be crowned the first-ever league champion.
Since this is the 7-on-7 Football League's inaugural season, The Roundup has decided to take an inside look at the organization and its players.
Jonathan Alexander, a basketball coach, founded the league earlier this year at the urging of many students. "Kids kept requesting the league [last year]," remembers Alexander. "To me, it seemed like a great idea for kids to play."
Coach Alexander, commissioner of the league, even made a special rulebook for game play. Among his specific guidelines for league play: games are 25 minutes, each team has four downs to score, one-hand touch brings ball carriers down, and pass interference is not a penalty unless it's blatant.
There is plenty of excitement surrounding the playoff season. "I'm glad to bring back my friends from the Freshman Blue football team, or the Killer Bee's," said proud participant Cole Wilson '15. "It's a great way for us to have fun and also to get a little better [at the sport], too."
"It's a great way to meet new people and be in a competitive environment with my Jesuit classmates," Jimmy Ackels '15 added.
Students who ordinarily would not play football are picking up the pigskin in the 7-on-7 Football League. "I joined just for the thrill of it, and it seemed like a lot of fun," said Lucas Valelly '12, a varsity baseball player.
Despite the intramural nature of the league, passion runs deep among the players. "I love it, but it's intense, bro," reflected D. J. Udofia '12, a varsity basketball standout. "It's a dog-eat-dog world."
The winning team of the league will receive a JCP cafeteria wing lunch and an Intramural Champion T-Shirt. For any questions about the league or rules, contact Coach Alexander.