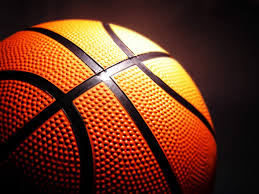 With high school and college football finished for the year, and with professional football nearing its end, it's time for the national eye to turn towards basketball. A certain number of kids at Jesuit can play for the school squad, but what about the rest? How can they participate in the game that they love?
The answer consists of two different options. There is the JBA/JBDL league that plays every Sunday, and, in its fifth year, the Jesuit 5 v. 5 Intramural League.
This 5-on-5 league plays Monday nights throughout January and February, a shorter season than JBA/JBDL which runs through the spring. Games last from 6:00 – 7:30 PM, and are played in both the small and big gyms.
Faculty and students are allowed to participate in the league, but athletes with Monday night practices are discouraged from participating due to potential conflicts. While the flyer says that Jesuit basketball players cannot play, Coach Hill reconsidered and said that "basketball players can play if they wanna, but I wouldn't count on them because they're so tired from practice and have homework to do."
There is one division in the league for freshmen, sophomore, junior, and senior teams. Participants sign up as a team, not as individual players. However, Coach Alexander assures that "if there were students who wanna play but can't get a team together, they can come talk to me, and I can get them together with some other kids."
Each game consists of two 20 minute halves, with a running clock until the last two minutes of the second half. In the case of overtime, the policy is sudden death, meaning the first team to score after a tip-off would win. Because there are no referees, players call their own fouls. Games are full court and Coach Alexander will oversee. Students will work the clocks.
As far as the comparison of 5-on-5 with the JBA and JBDL leagues, JBA/JBDL is "a little more involved with more participants," and "they take that really seriously with all the drafting," according to Coach Al, who added that "with this we are just trying to get some teams together and have fun so that guys can play for the love of the sport."
Students can participate in either or both leagues, depending on their free time and extracurricular schedules. The prize for winning the league includes free cafeteria wings and an intramural championship t-shirt. Three teams have signed up so far, but Coach Al "expect[s] anywhere between 4 and 10."
For those interested in participating in the league, the latest time to sign up is the 15th
Students can go online to the moodle page and print the form there or they can just come to my office and sign up with Coach Alexander.
The cost is $5 per player. Each team signing up must have a minimum of six men on their roster. In the case of no-shows, Coach Al says that he will improvise: "it is more about them enjoying themselves. I would rather the guys that did show up get to play rather than having them come up here for nothing."
There are other upcoming intramural events that students might want to know about, such as the always popular 3-on-3 march madness tournament, a flag football league, and, for the first time ever, a handball league.
Coach Alexander encourages that any students who can play come out and have some fun on Monday nights, emphasizing that "the more the merrier. I encourage kids to stay active and do something instead of going straight home and studying. If they wanna get a break from studying it is a good way to run around, and then, they can go home and get their minds right to study."
When asked who he favored to win the league, Coach Al commented that "I feel like the team of Tabet, Sebastian, Tucker, Dillon, Coach Murphy, Coach Gruninger are the frontrunners."
There's still time to sign up for the Jesuit 5-on-5 intramural basketball league—get a team of friends together to challenge the favorites, and maybe win yourselves some free wings in the process!