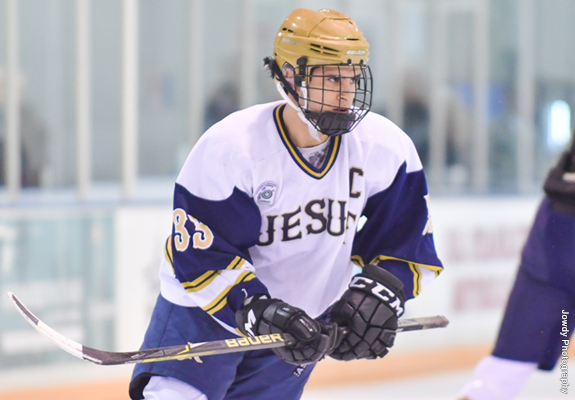 For most teams, the culmination of their season is the state championship. However, hockey is one of the few sports at Jesuit that allows for the team to compete at the national level, with the team earning a berth on January 26th in their D1 Pure Championship win over Allen.
The National Championship took place in Strongsville, Ohio, from March 28th to the 30th. The Rangers played three games over this period, unfortunately losing all of them and failing to make it out of pool play.
Edina
The first game was against Edina, a team from Minnesota, at 8:30 AM on March 28th. The Rangers were shut out 0-8 against the reigning national champs in a tough first match. The Rangers only had 8 shots on goal versus Edina's 67, with goalie Jack Rahlfs '20 making 59 saves.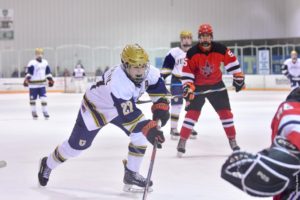 Santa Margarita
The Rangers looked to bounce back the next day, on March 29th, during their evening game against Santa Margarita, with a 5:15 PM start. The Rangers started out strong with a goal late in the first period to take a 1-0 lead by JonMikal Dragojevic '19. However, they were unable to prevent Santa Margarita from scoring five consecutive goals which resulted in a loss, 1-5. The Rangers once again were severely outshot, 6-70, in another difficult matchup against the team that ended up being the 2019 National Champion.
Bishop McCourt
In their final game, the Rangers had their closest game of the weekend in a 2-4 loss to Bishop McCourt. The game was on March 30th and took place at 5:45 PM. Bryce Clark '19 and Seth Dragojovic '21 scored the two goals for the Rangers in this tight match. The Rangers were outshot 18-36, with goalie Jack Rahlfs finishing his weekend with a whopping 173 saves.
Season Stats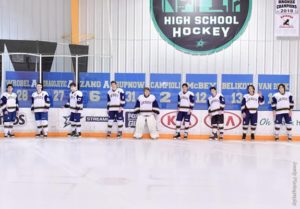 It was a phenomenal season for the Rangers, which certainly isn't underscored by the tough competition at the National Championship. JonMichael Dragojevic '19 led the team with 22 goals and 16 points, while Matthew Wrobel '19 was close behind with 14 goals. Bryce Clark and Joseph Van Beek 19 had 15 points apiece on the season, while Nick Zang '19 had 13 points. The seniors certainly led the team, but there is still a strong corp left with goalie Jack Rahlfs, who had 538 saves over the course of the season with a 91.2 save percentage, and Seth Dragojevic who had 14 goals.
Check back to The Roundup for more sports news!