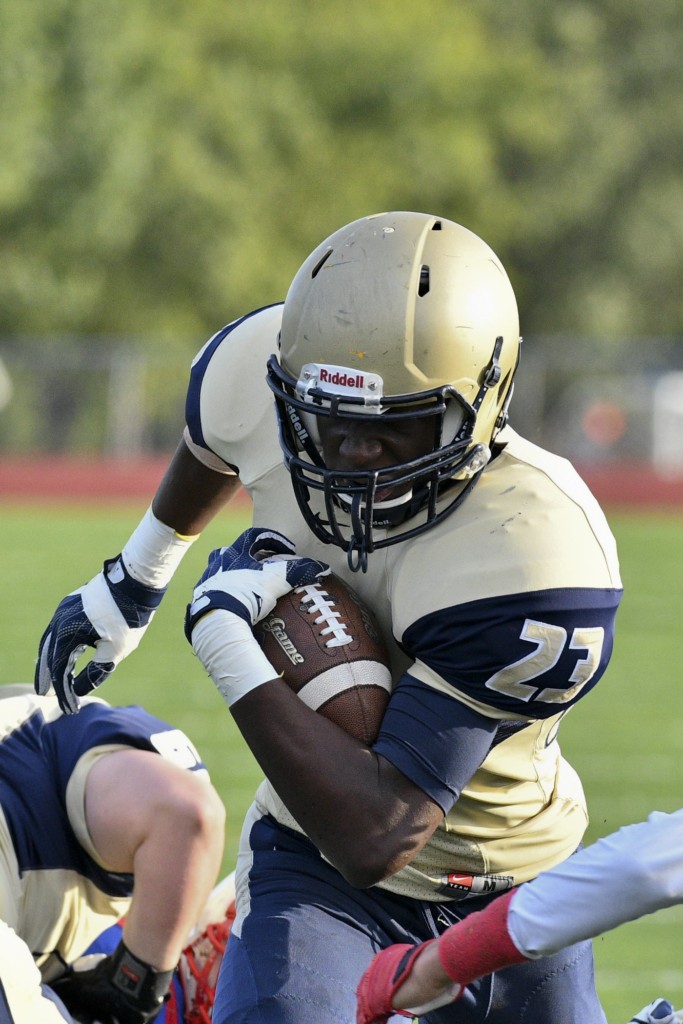 Throughout the month of October, Jesuit's Freshman and Junior Varsity Football teams have played hard and performed well. The Junior Varsity team won three of their four games against Richardson, Skyline, and JJ Pearce; however, they sadly lost to Lake Highlands on the 26th. The Freshman Gold team pulled off a win in every October game, beating all four teams, while the Freshman Blue team won against all of their opponents except for Bishop Lynch in an off-district game.
"The team has been playing very well," stated Head JV Coach Rick Leal, "We have lost a lot of sophomores to the Varsity roster" and the other players respond with the "next-man-up mentality. All of us are "chasing the district Championship, so the players are really motivated and aggressively pursuing that opportunity." The players "work hard every day in practice" and "compete very hard" in every game.
The Junior Varsity team won in a complete victory against their first two opponents, Richardson and Skyline. However, their third game on the 19th against JJ Pearce was almost too close at 13-12. Against Lake Highlands on the 26th, they sadly lost 14-24, despite their dedicated effort and hard work.
As for the Freshman teams, Head Coach Bob Wunderlick '84 stated that "both teams have been playing very well" and that they "continue to play great defense" and have a "very balanced" offense that "[continues] to improve." He also elaborates how "this has been a challenging year as a coach" and how "we have had several key injuries." However, "so many talented athletes have stepped up and filled in."
The Freshman Gold team shutout Richardson on the 5th with a 31-0 win, and then defeated Skyline by just eight points the next week. The players then led their team to two more victories against JJ Pearce and Lake Highlands.
The Blue team also shutout Richardson with a 35-0 win; however, they then played Bishop Lynch and lost 6-27. After this crushing defeat, the team came back with two more wins against Lake Highlands and JJ Pearce.
October was a very successful month for these teams, and hopefully, this reputation as a dominant force in the world of Texas football can be kept over the years.