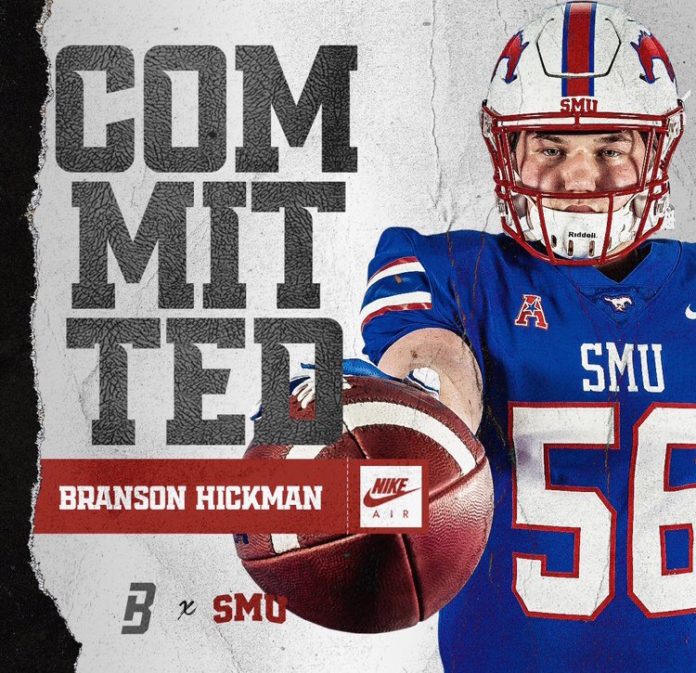 In light of the recent signing day, let's travel back to a few months ago and revisit SMU commit Branson Hickman '20. Since then, he's become a seasoned veteran of answering questions about his future. Read more to get a better insight into what's ahead in his career.
What are you most excited about for SMU?
There are many things I am excited about. I like the coaches. They have made this process easy for me and I can't wait to start working with them every day. I am also excited that the campus is close to home. I won't have to travel very far at all. It will also let my parents see me play on Saturdays. 
What is one thing you will take from Jesuit?
The brotherhood. I want to be able to have a brotherhood mentality with my teammates. I want to get close with them not only as teammates but as friends. This will help strengthen our chemistry on the field. It played a big role in our success this year. 
What is your best memory from this past season? 
My favorite memory was making school history. We beat the defending state champs and made it to the 4th round in the playoffs. We went the farthest we have ever been. And having fun while doing it.
What are you currently doing for football from now until summer training?
The coaches sent me workouts to do so I have been doing that. It's mostly just weight lifting and running. I want to be able to play bigger and stronger. They also sent me some techniques to work on. These will help me prepare for the summer workouts. 
Do you have any words of advice for the underclassmen about the upcoming season?
Just trust the process. Listen to your coaches and trainers. Don't listen to the noise. Ignore the predictions and be great. Be the best you can be and give your best effort.
That's all from Branson. Good luck next year and in the years to come. Pony up!