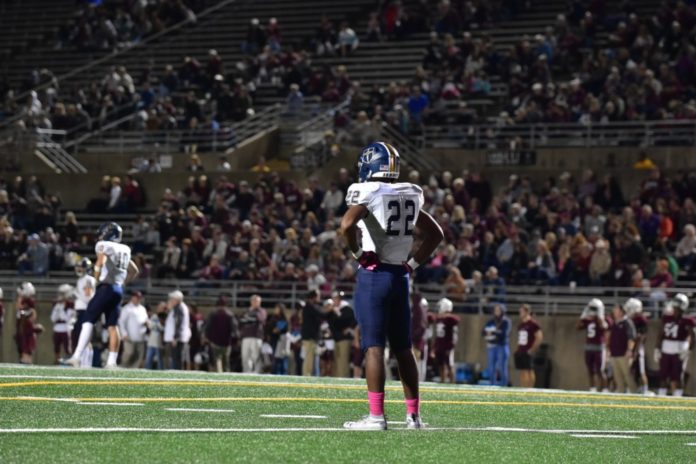 The Rangers returned to Clark Stadium this past Friday, October 28th, without the worry of rain. Playing the last two games at away stadiums, the Rangers looked to end their third away game in a row with a win against the Plano Senior High Wildcats.
The game, from its very start, was an interesting one, with a 43-yard pass caught by Travis Whisler '19, and several other initial big plays. However, the team stumbled in the 2nd quarter, allowing Plano Senior High to score two big touchdowns.
At the start of the 2nd half, the Wildcats scored a quick touchdown, but the Rangers came within striking distance, making it a 1 score game by the end of the 3rd quarter.
However, in the fourth quarter, the Rangers fumbled the ball in the red zone, losing their 55-yard drive, and allowing the Wildcats to capitalize off of this mistake.
EJ Smith '20 had a season-high 181 rushing yards, with 3 rushing touchdowns. On defense, Tommy Roy '20 lead the team with nine tackles.
Comments from the players focused on working hard for next week's game, Jesuit's Homecoming game versus McKinney.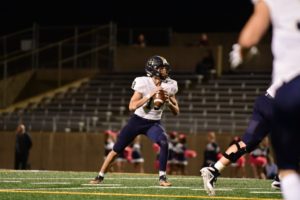 Andrew Gregory '19 was "disappointed we lost but we need a strong week of practice so we can win the next two."
Brody Hilberth '19 was also disappointed, stating that "we gotta come out super strong next week and get a win for our fans."
While the loss of 27-42 is a tough blow, the Jesuit Varsity team is gearing for success in the tail end of the season. As always, good luck to the team and coaches.
Stay tuned to The Roundup for more football coverage!