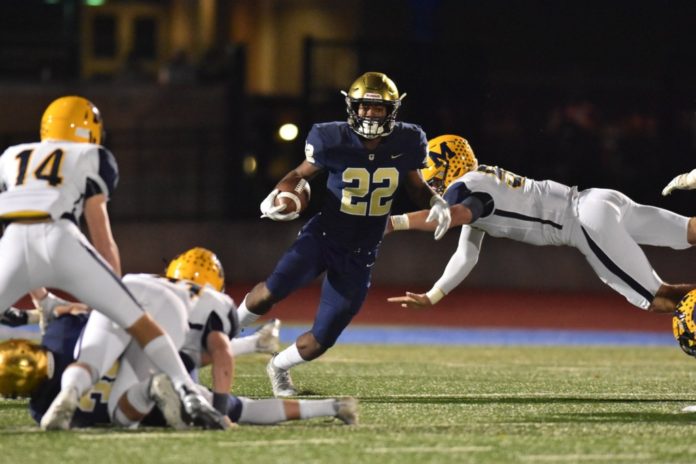 The Rangers played on November 6th, Homecoming night, and came into the night looking to end their losing streak against McKinney.
The game opened up with McKinney taking an early 14-0 lead at the end of the first quarter. Jesuit recovered in the second quarter by scoring a touchdown on their first drive, where Kevin Shuman '20 found EJ Smith '20 in the endzone for 6. After cutting the lead down to seven, Jesuit was unable to score and gave up a field goal to McKinney.  This lead to a 17-3 game at halftime.
Later in the third quarter, Jesuit was unable to hold off McKinney from scoring another touchdown, making the lead 24-7. On the kickoff return after the touchdown, EJ Smith '20 made an incredible 75-yard return, putting Jesuit into great field position. Using this field position, Rance Holman '20 threw a 24-yard touchdown pass to Nick Hafertepe '19, resulting in a 24-14 score.
McKinney ended the comeback attempt by intercepting a pass with 7:42 left in the fourth, which resulted in a close loss. The final score was 24-14, with the Rangers, unfortunately, taking their 7th loss of the season.
Reflections
Andrew Gregory '19 commented on the tough loss that he was "so proud to be a Jesuit ranger. It hurts that we had to lose in our final game here but I loved all of it."
Jack Hajdu '19 added that "it's been a tough season but this team has really come together and grown as a unit."
Looking to end the season on a high note, Jesuit squares off against Plano East on November 9th, 2018.
Check back to the Roundup for more football and other news!