After some crazy offseason news, many teams in the NFC will turn to the draft to re-stack their teams. Now that I've gone over every big need each AFC team needs to address this offseason, we've got a whole new batch of teams to cover. Let's get right into it, starting with the NFC East.
NFC East
Dallas Cowboys: Build Receiving Corps Around Amari Cooper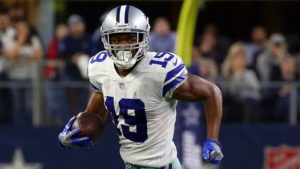 The arrival of Amari Cooper to the Cowboys' offense provided a huge boost to the passing offense of Jason Garrett, highlighted by a 217-yard, 3-touchdown performance from Amari in Week 14 against the Eagles. However, going into this offseason, Dallas should build a better receiving corps around Cooper.
Their offense did definitely take a bit of a hit with the loss of Cole Beasley, as he signed with the Bills. However, with Cooper, promising rookie Michael Gallup, and the recently re-signed Tavon Austin, should keep Dallas in good shape in terms of pass-catching for the 2019 season.
Washington Redskins: Get a New Quarterback ASAP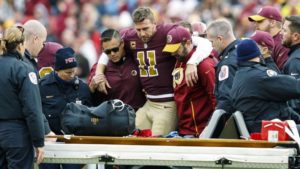 Really sorry to all those Redskins fans out there, but I must say this: The Redskins are toast. As you all know by now, Washington quarterback Alex Smith broke his leg against the Texans, and all hell broke loose from there for the 'Skins. They ended up missing the playoffs after a 6-2 start to the season, and it is obvious now that Washington needs a new quarterback as soon as possible.
The recent trade for Case Keenum is good, as Keenum has shown that he can be really good with the right weapons around him. It should give the Redskins a short-term option at QB, but they should definitely explore taking a potential backup quarterback with their first-round pick.
Philadelphia Eagles: Can Carson Wentz Return to MVP Form?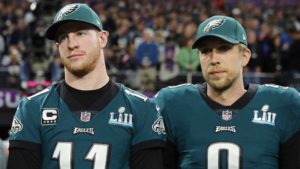 Nick Foles is out of Philadelphia. On one of the first days of free agency, Foles signed a 4 year/$88 million dollar deal with the Jacksonville Jaguars. Now, the Eagles will have to wait and see if Carson Wentz can return to the MVP form he showed in the 2017 season.
After he recovered from his ACL injury that kept him out of the 2017 NFL playoffs, he came back this year and never really looked comfortable on the football field. Now, the Eagles will be forced to choose Wentz, because now that Foles has left in free agency, Philly will have to take a risk on if Carson Wentz can be the player he once was.
New York Giants: Drafting Their Next Franchise QB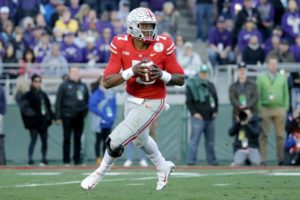 Eli Manning had arguably the worst season of his football career so far last year. So, it has come time for Big Blue to look for his heir apparent. New York reportedly has their sights set on Ohio State's Dwayne Haskins in the draft, and Haskins has said that he would love to play there.
If the Giants can snag him with their #6 overall pick, New York will be in good shape with a young quarterback, second-year standout Saquon Barkley, and a drastically changed but still good receiving core led by the new guy in Golden Tate, after New York shockingly traded away star receiver Odell Beckham Jr. to the Browns.
However, Tate has shown that he can consistently play at a high level, and I don't think that all hope is lost for Big Blue this season if they get a new franchise quarterback.
NFC North
Green Bay Packers: Get New Receivers For Aaron Rodgers to Pass To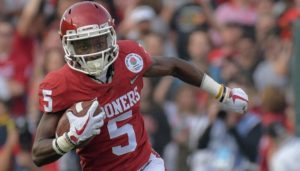 Aaron Rodgers is, no doubt, one of the greatest quarterbacks to ever play the game of football. However, he lacked a solid receiving core this year, and one of their primary receivers, Randall Cobb, is set to hit free agency this offseason.
Green Bay needs to target a wideout like Oklahoma's speedster Marquise Brown. Brown's recent foot surgery might scare some teams off, which means Green Bay can pull the trigger and take him, giving Aaron Rodgers a young and blazing-fast receiver to pass to.
Chicago Bears: Improving the Offense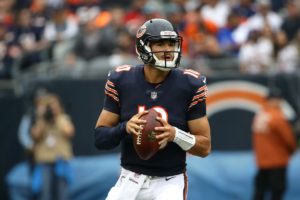 The Bears have one of the best defenses in the entire NFL, and this dominant defense propelled them to a 12-4 record and the #3 seed in the NFC during the NFL playoffs this season. Of course, we all know how that ended, but Chicago should really take steps to improve the offense this offseason.
The Bears should upgrade their offensive line to provide quarterback Mitchell Trubisky some better protection. They should keep receivers Anthony Miller and Taylor Gabriel, but chase after some other free-agent receivers. Get a little more offensive talent, and Chicago will turn into a legitimate Super Bowl contender.
Detroit Lions: Give Matt Stafford Someone Talented to Hand the Ball Off To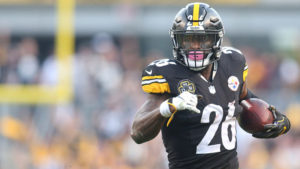 The Lions' running backs, especially in the last few years, have been notoriously bad. Ameer Abdullah and Theo Riddick, some average-at-best halfbacks, will not cut it for Detroit. Former free agent running back Le'Veon Bell was a reported target for Detroit, but he then signed a $50 million dollar deal with the Jets. Now that Bell is out of the picture for the Lions, they should look toward the draft and take someone like Alabama's Josh Jacobs.
Minnesota Vikings: Look at Other Possible QB Options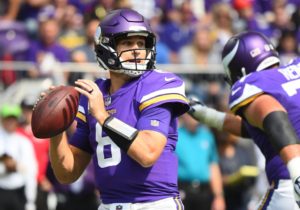 Man, what happened to the Minnesota Vikings? They went from 13-3 a year ago to 8-7-1 this year and missed the playoffs altogether. A primary reason for their regression was the inconsistent play of their brand-new quarterback Kirk Cousins.
Cousins was seen as one of the premier quarterback free agents last year, and Minnesota paid him $84 million to become their next franchise signal-caller after Case Keenum departed in free agency for the Broncos. Cousins' first season with the Purple People Eaters wasn't exactly a memorable one, with Cousins only leading the team to an 8-7-1 record. I believe the Vikes should explore possibly taking a QB in the draft with their first-round pick.
NFC South
Atlanta Falcons: Re-Sign Grady Jarrett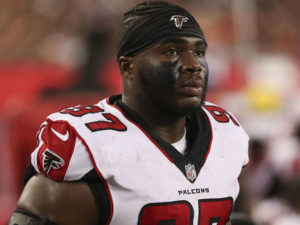 The Atlanta Falcons were plagued by injuries in the 2018 season, as injuries to safety Keanu Neal and star running back Devonta' Freeman hampered the Falcons greatly. However, one bright spot that stood out for Atlanta was defensive tackle Grady Jarrett.
He amassed 52 total tackles and six sacks on the season last year, and he is set to become a free agent this offseason. The Falcons need to re-sign him if they want to keep their solid defensive front together. If Jarrett departs in free agency, he will have left some big shoes to fill in Atlanta's D-line.
Carolina Panthers: Wide Receiver Help for Cam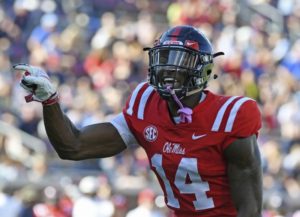 I'm not going to be a biased Saints fan here and say that Cam Newton is a terrible quarterback (because he's not), but the receiver help he had was not great, to say the least. Their arguably best receiver was rookie D.J. Moore, and when a rookie is your best receiver, sometimes that isn't a good sign.
Since the big-name wide receivers (Golden Tate, Cole Beasley, etc.) have already found new homes, the Panthers need to look towards the draft to improve their receiving corps, possibly targeting someone like DK Metcalf because of his insane NFL Combine performance. If they can land a couple more consistent wideouts, then Carolina will be in much better shape in terms of wide receivers for this coming season.
New Orleans Saints: Find an Eventual Replacement for Drew Brees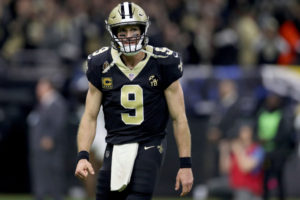 Even though Drew Brees had an amazing season in which he passed for 32 touchdowns and a mere five interceptions, he is about to turn 40 years old, which means Sean Payton and Co. must start looking for a replacement.
Since the Saints don't have a high-round pick in this year's draft, New Orleans should either look to re-sign backup Teddy Bridgewater, or if he leaves, then they need to take a quarterback in the fifth or sixth rounds, hoping that he can develop for a couple of seasons and then take the reins from Brees as the Saints' starting quarterback.
Tampa Bay Buccaneers: Decide on a Franchise QB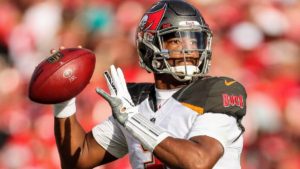 The Tampa Bay Buccaneers are in a bit of a pickle when it comes to the quarterback position: their current starter, Jameis Winston, is younger and has more potential, but their backup, Ryan Fitzpatrick, was arguably better on the field last year.
However, "FitzMagic" recently signed with the Dolphins in free agency, so the Buccaneers need to do one of two things: Settle on current starter Jameis Winston as their franchise quarterback, or, if they want to take a different direction, they could look to draft someone such as Ohio State's Dwayne Haskins at the #5 spot in this year's draft.
NFC West
Arizona Cardinals: Get the Best Player Available Through the Draft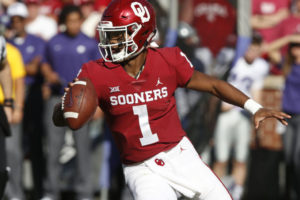 The Cardinals are embracing their full rebuild with the firing of former head coach Steve Wilks and the hiring of former Texas Tech football coach Kliff Kingsbury. Despite the rumors that Arizona may take Oklahoma QB Kyler Murray number one overall, Kingsbury said that their current quarterback, Josh Rosen, is their signal-caller of the future for now.
However, virtually every position on the Cards' roster needs improvement, and I believe they should simply take the best player on the board with the #1 overall pick. Whether it be Ohio State's EDGE Nick Bosa or Duke's Josh Allen, or even Oklahoma's Kyler Murray, Arizona should simply take the best player out of this class and hope that that player can be a key contributor to their rebuild.
San Francisco 49ers: A Few More Receivers for Jimmy G's Return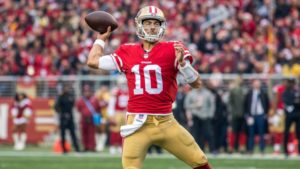 Last year, the 49ers were officially doomed when quarterback Jimmy Garoppolo tore his ACL. Now that Jimmy G is fully healthy and set to return to the field for the 2019 season, San Fran needs to get him a few more consistent receivers.
Now that Antonio Brown has been traded to the Bil- I mean, Raiders, and Golden Tate and Cole Beasley have signed with the Giants and Bills respectively, the 49ers should explore taking someone like Ole Miss' AJ Brown in this year's draft. Either way, if San Francisco wants to become a more promising contender in the tough NFC, they will need some more receiving help to put their already good-looking passing offense over the top.
Los Angeles Rams: Do Everything Possible to Keep Their Key Free Agents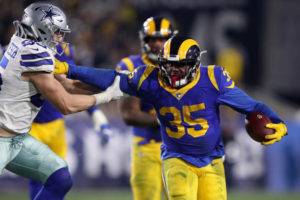 Again, I'm not going to be a biased Saints fan or a biased Cowboys fan (because LA beat both my teams in the playoffs), but I will say that I was very impressed with the Rams' Super Bowl run. Even though they were throttled by the Patriots in Super Bowl LIII, it was a spectacular run to watch nonetheless.
However, Los Angeles needs to address ways to keep their upcoming free agents from going somewhere else. Lamarcus Joyner, Dante Fowler Jr., Ndamukong Suh, Cory Littleton, and C.J. Anderson are all set to hit free agency this offseason. If LA loses at least two of those players, especially Anderson or Suh, it will be a big blow to a team that looks so promising and young and talented. I think the Rams need to do everything they can to make sure all their impending free agents return to the City of Angels.
Seattle Seahawks: Go After Big-Name Defensive Players in Free Agency/The Draft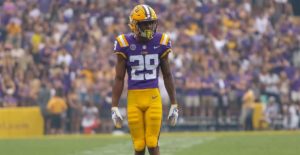 The Seahawks' defense, once called the Legion of Boom, has all but disintegrated. All-Pro safety Earl Thomas III is now the last domino to fall, as he signed a $55 million dollar deal with the Ravens just a few days ago. To make matters worse for Seattle, Demarcus Lawrence and Jadeveon Clowney have both been franchise-tagged by both their respective teams.
With this news, the Seahawks' first priority in the draft should be defense, as they should target someone like LSU cornerback Greedy Williams in the first round. If Seattle strikes out on defense this offseason, I think their defense will be so bad that the 'Hawks will be in legitimate danger of missing the playoffs in 2019.
That's all I've got for the 16 teams in the NFC. Stay tuned to The Roundup for more NFL and sports news!