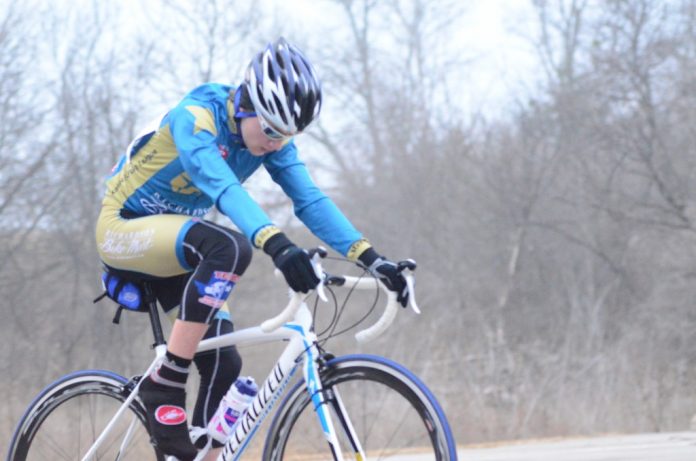 Weeks ago, the Jesuit Cycling team unofficially began their season at Cedar Park. There, they finished with some success despite the sub-freezing temperatures. But was this shimmer of success a sign of things to come?
Indeed it was. The Rangers headed down to College Station, Texas this past weekend of March 1st to one of their biggest tournaments of the year. There they competed it various races in which they competed at the Texas A&M tournament against the top talent in the state.
This tournament featured three races: a road race, a five and a half mile time trial, and a crit race much like the time trial. And considering Jesuit has three divisions (novice, junior varsity, and varsity), the Rangers had numerous cyclists competing in nine different races. Here's how they finished:
In the Varsity division, the veteran leaders proved to be formidable. In the road race, Thomas Baert '14 finished in first place, conquering all competition.
Next came the five and a half mile time trial which Jesuit dominated. Hugo Scala '16, Baert, and John Paul Blanton '14 finished first, second, and third respectively. This trio not only claimed top three honors in the time trial, but also in the crit race that came on Sunday.
The victories didn't stop at varsity, as junior varsity also managed to dominate College Station. In the road race, AJ Joglar '15 and Dalton Walters '16 achieved first and second place honors respectively. Joglar's success continued as he got second in the time trial, while Jack Kelley '15 came in third. Joglar commented on his success:
"I was so succesful in the road race because I've spent a lot of time doing a lot of long rides, so I knew I had the endurance to win. I also was very smart in my race tactics so I knew exactly when to start my sprint to win my race. I was so successful in the time trial because I've also done a lot of individual work so I know how to push myself."
Joglar then explained his favorite race is "the time trial because it's a lot of fun trying to catch up with the guys in front of you." He continued, saying, "because it was only about 6 miles, the time trial was a lot of intensity and speed."
In the crit race, junior varsity again swept the top three as Kelley, Walters, and Evan Bausbacher '17 also achieved first, second, and third, respectively.
The cycling team proved to be a complete team, as even their novice division won down at Texas A&M. In the road race, it was the Jake's that dominated, as Jake Wilson '16 finished in second while Jake Ingram '17 claimed third.
The top three sweep proved to be a common theme in this tournament as even the novices continued this incredibly tough way to win. Sam Olden '17 got first, with Wilson placing second, and Chris Haerr '15 rounding out third. Last was the novice crit race where Igram managed to grab first, while Adam Kissee '14 snagged third.
The Rangers hope to continue their domination next week of March 8 where they will race at Fair Park. The next day, of course, will be the Jesuit Ranger Roundup Road Race. This race that Jesuit hosts every year at Celina High School will be its ninth thus far.
Jesuit is currently leading it points for the state championship, so to out and support your Rangers!