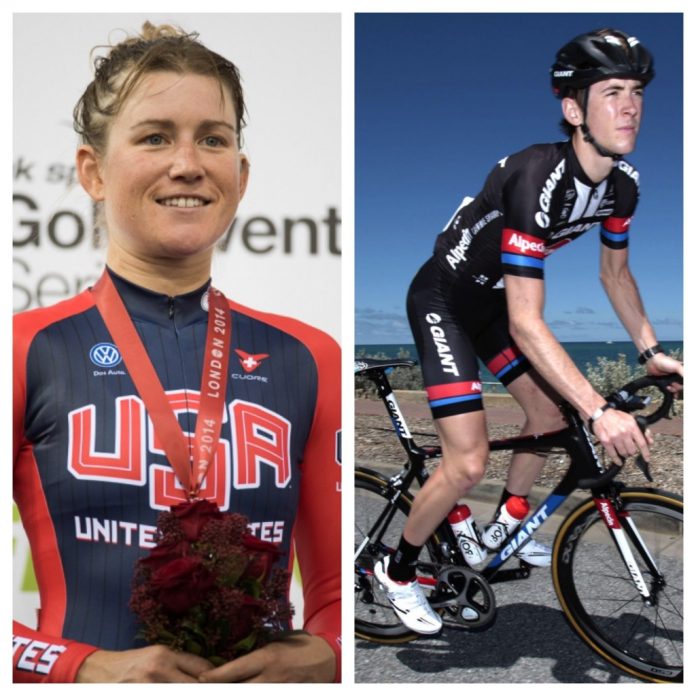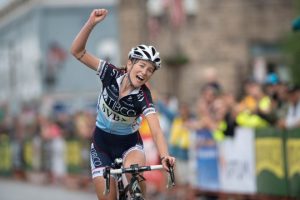 Her legs burning from the incredibly high-intensity race, Lauren Stephens of Team TIBCO Silicon Valley Bank looks up from her handlebars to see the over 100 person field full of the best cyclists from around the globe at the 2015 Women's Cycling World Championships in Richmond, VA last September, Stephens representing the United States of America at the race. Chad Haga, a member of the Giant Alpecin cycling team, gazes up to a similar view seeing the insane mountains of Italy at the 2015 Giro d'Italia, which is one of the 3 major grand tours of the cycling season. These two incredible athletes donated their time to their community and came to talk to the Jesuit cycling team and any other students who wanted to listen to their advice and pose their own questions on Wednesday, December 9, 2015.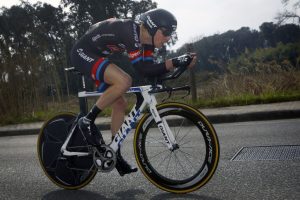 To kick the show off, Jesuit cycling team coach Andrew Armstrong asked the two pro cyclists if it felt like a "job" that you dread every day or if they're "just like kids doing the thing they love, riding bikes." Both Stephens and Haga agreed that when it's a beautiful day, it's fun, but when the conditions are horrid and "you can't feel your hands because of the cold," it's awful, according to Haga. This reminded all of the members in the audience that they weren't just idols that we put onto pedestals, but people just like us who love riding bikes.
When asked what the worst part about being a professional cyclist was, they both shared the same sentiment: the traveling. Stephens stated that she was "only at home for about 2 weeks" during this summer while racing full time, making her reevaluate what home really means to her. Haga continued in the same vein by telling the audience that "You have to take home with you, to every hotel room that you stay at to keep from getting mentally fatigued." During the season, Haga constantly plays the piano whenever he can at hotel lobbies or at restaurants as it "reminds him of all the years he practiced it back home in McKinney."
Then after Coach Armstrong was done asking his pre-written questions, he allowed the crowd to pose their own questions. Junior Jake Ingram very eloquently asked the question that was on the tip of everyone's tongue, "How many sodas do y'all have per day?" Stephens and Haga both responded that they enjoy them during a ride and Haga specifically remarked that the "little burst of sugar and caffeine" can really get you to push that "last little bit" on especially grueling climbs. But aside from that, it's not a key to success, nutritionally speaking.
One of the last questions asked was one from Hugo Scala '16, who wondered, "What got you guys to the level that you're both at now?" Haga responded by telling the crowd that it's all about the hard work and exhausting intervals, and how "working your butt off" is the obvious answer. He stated that "You must be the best at your level, whether that's amateur cat 5 or just on the cusp of signing a world tour contract. You've got to be the best in the field to make it to the highest level."
These two professionals gave the Jesuit community valuable insight into what it takes to be the best version of yourself. Hopefully, we can all aspire to do just that!