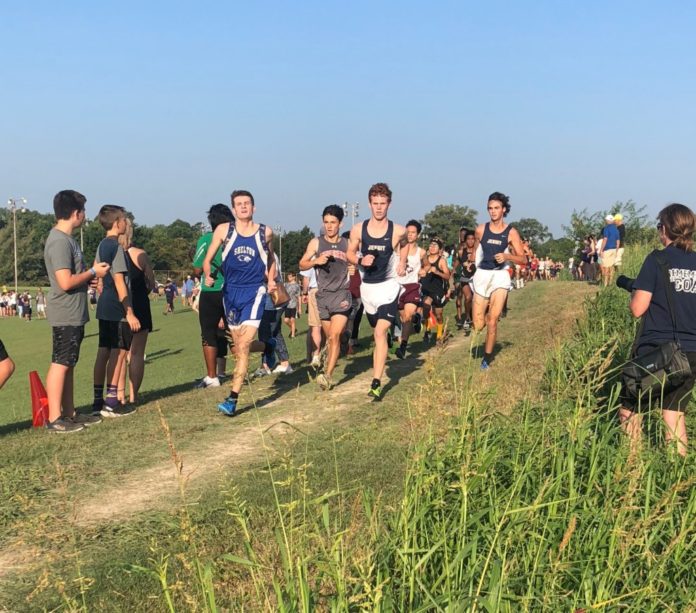 Cross Country is debateably the hardest sport both mentally and physically. Runners have to prepare themselves mentally for the inevitable cramps, aches, and pains that come with racing in the UIL 6A division.
The Jesuit Cross Country team participated in two races, thus beginning their season. The runners competed in the Thursday Night Lights Competition, held on the Jesuit track in Postell Stadium on Saturday, August 9th. They also ran in the Plano ISD Invitational in Plano on Saturday, August 18th.
Thursday Night Lights
The Thursday Night Lights Competition is an intra-squad benchmark race that concludes summer training and begins the Ranger's racing season.
12 miles per hour seems slow when talking about driving speed, but it is very fast when considering running. Sophomores Henry Domine and Kyle Kassen ran very close to this speed for two miles, finishing the race well under 11 minutes. Domine now has the seventh-best time of any Ranger to compete in Thursday Night Lights, and Kyle has the 14th best time.
Nick Farrell '19 and Jacob Bartkoski '19 also made the top 20 list, a historic achievement that every Jesuit runner hopes to achieve. The whole team showed that they will be very dangerous in the field of competition this year.
Freshman Adam Stuecheili surprised everyone, improving his previous 2-mile time by 1:47. They each worked very hard for the result that they achieved, practicing nearly every day during the summer at 6:30 am. Coach Robinson was very pleased with the team's performance and growth over the summer.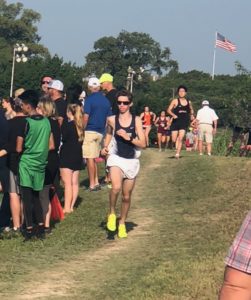 Plano ISD Invitational
The Plano ISD meet was the first invitational meet where the Rangers tested their speed against the other teams.
All of the runners performed very well, and many achieved personal bests for the 5k race. As a team, the Jesuit varsity squad did very well, placing 7th among 24 competitive teams that participated in the race.
Henry Domine led the team with a time of 16:45. Nick Farrell also finished respectively in 30th place.
For the freshman, this meet was about learning as much as it was about competing. Many of the runners hadn't competed before, so they were able to learn about tactics, speed, and many more important aspects of competing in a high school cross country meet.
As the new team captains, Maxwell Schutze '19, Nick Farrell, and Jacob Bartkoski had to learn to lead and inspire the boys on the Jesuit cross country team.
Both events were very successful and everyone is looking forward to seeing Jesuit do well this year. Go Rangers!