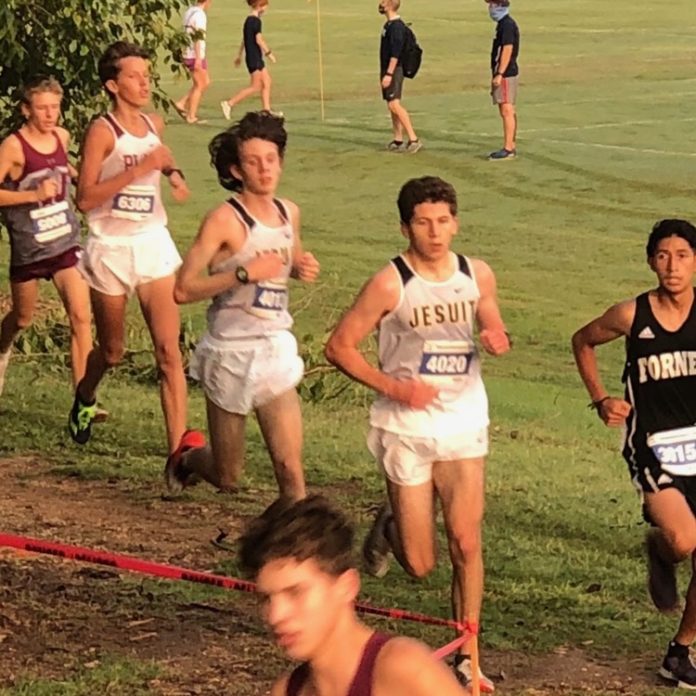 The next Matthew Boling?! Well, maybe not , considering this race was 5,000 meters and not a 100 meter sprint.
On Saturday September 12, 2020, both the Jesuit Varsity and JV teams competed in the North Texas Cross Country Circuit Tournament at Warren Park.
Start of Season – Warren Park Race
The Jesuit Cross Country team started off the 2020 season with a strong start. Both Varsity and JV teams placing 3rd overall in their respective five kilometer race.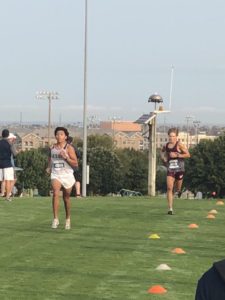 The Varsity team's top five runners were Enrique Borrego, Henry Domine, Ben McKinney, Carter Williams, and Jack Betz. They placed 3rd, 5th, 17th, 18th, and 23rd respectively amassing an overall team score of 66 and placing the team in 3rd place. Junior Enrique Borrego 22', led the Varsity team with an incredible time at 16:50:99 and an average pace of 5:20 per mile. Senior Henry Domine 21', followed Enrique with a time of 16:59.34 and an average pace of 5:29 per mile. Ben McKinney ran a 17:58.90 with an average pace of 5:48 per mile.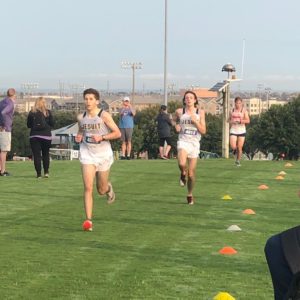 The Junior Varsity team also performed very well, with its top five runners being Charlie Thorton, Francisco Almaguer, Caden Cutchall, Ike Pawsat, and Ethan Beyer. These runners placed 1st, 12th, 20th, 21st, and 24th, respectively. Their victory brought the team score to 69 and putting the Jesuit JV team in 3rd place. Charlie Thorton 24' ran the outstanding time of 18:29.00 and an average pace of 5:58 per minute. Following Thorton, Francisco Almaguer 24' ran a time of 19:22.15 with an average pace of 6:15 per mile. Caden Cutchall came in third for Jesuit JV. A success with a time of 20:10.69 and an average pace of 6:31 per mile.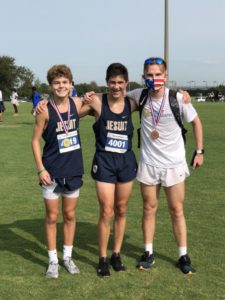 Outlook on the Season
The outlook on the 20-21 Jesuit Cross Country season is great with a lot of new prospective talent in the incoming freshman class and amazing runners throughout. Carter Williams 21' commented after the Warren Park race, "For our first meet of the year, I think both the Varsity and JV teams had a pretty solid performance. We were missing one of our top runners Kyle Kassen for this meet so I'm pretty optimistic about the rest of the season. As for JV, we have many amazing runners and the freshman Charlie Thornton seems very promising and I'm confident he will continue to be a top scorer." This cross country team is full of potential and poised to have an outstanding and triumphant season.
Check back in to The Roundup for future coverage on the Jesuit Cross Country teams!