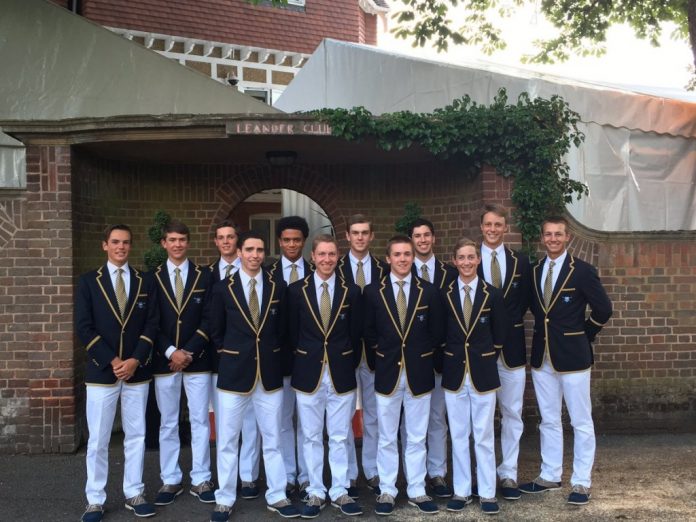 Every year crowds flock to the Thames River in England to watch the historic Henley Royal Regatta. Adhering to a strict dress code, men don blazers with flannels and a tie, while women wear dresses or skirts with a hemline below the knee, and customarily hats. The strong emphasis on maintaining tradition and history at the Henley Regatta mandates that the use of mobile phones at the Steward's Enclosure is also strictly prohibited. Although its rules may seem archaic, the regatta, in which the Jesuit Crew team participated for the first time ever on June 29th, is the oldest of all national and international regattas, and is one of the most prestigious events in the rowing community.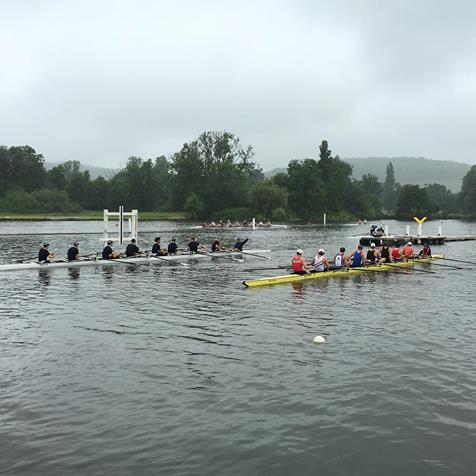 From June 29th to July 1st, Jesuit not only competed in the international competition of the distinguished Princess Elizabeth Challenge Cup, but also performed phenomenally, outlasting every other American team in the regatta. According to Coach Fife, "All of the crews (including the American ones) have an established history at Henley," adding that the team felt an "underlying sense to establish a name for themselves." The team proved to "handle the pressure very well," as Coach Fife expected, by defeating Pangbourne College (UK) on the first day by half a length with a time of 7 minutes and 40 seconds.
Their second match was against the historically strong St. Paul's High School (Concord, NH), a program that won the 2004 competition. The race was tightly contested at the start, St. Paul holding a very narrow lead. However, Jesuit seemed to let fatigue get the best of them as St. Paul rowed to a lead of nearly a full boat's length. Refusing to relent, Jesuit made an unbelievable comeback over the final 100 meters to finish 1 ¼ lengths ahead of St. Paul, earning the victory with a time of 7.22 seconds. Coach Fife called the contest "one of the greatest races I have ever witnessed as a coach," a victory that led to Captain Jay Hofmeister's '16 realization that they were "the fastest American crew remaining."
The third round quarterfinal match on July 1st proved to be Jesuit's final race of the regatta, as they fell to defending champion St. Paul's School (UK).  St. Paul's is consistently a strong and fast boat, and went on to earn second place in the entire regatta.
"Going to Henley fulfilled a lifelong dream," commented Campbell Long '16, "one that started when [my older brother] Westford (class of 2012) began rowing. I had always heard of stories of Henley but it always seemed out of reach. That is until this year. It can be attributed to the collective efforts of the team. Coach Fife drove us to the max, and in turn, everyone wanted to push each other further. Without the determination of Coach Fife and every rower on the team, we would not have been able to compete at the Henley Royal Regatta."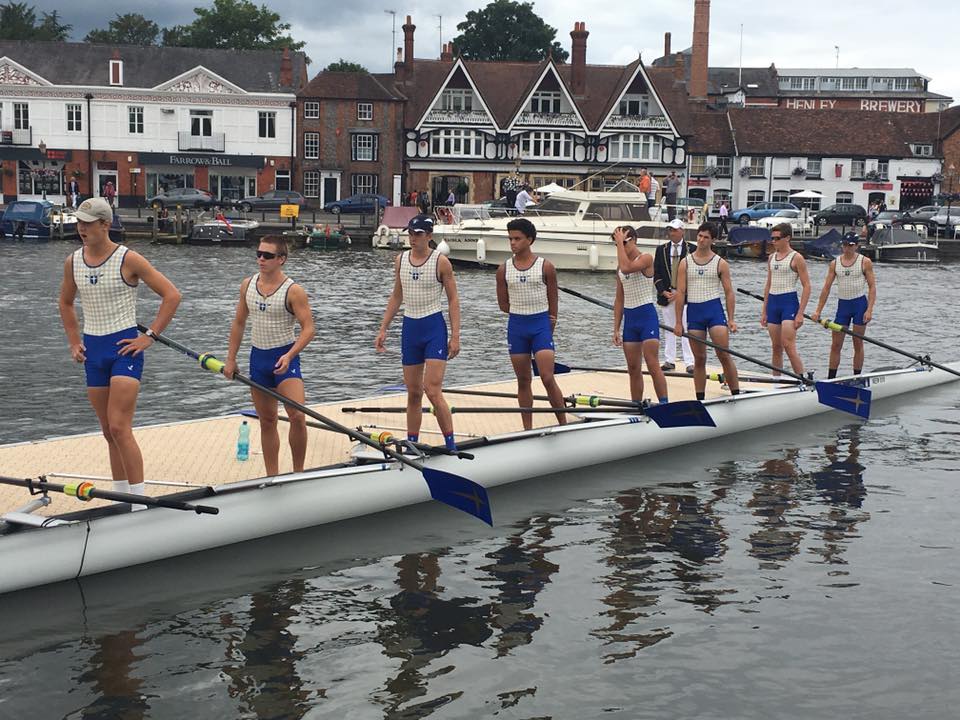 Hofmeister also underscored the role of their "great coaching staff" in "the best crew season in Jesuit history," saying, "it couldn't have happened without [them] and the overall commitment from everyone on the team."
Coach Fife also had some final comments on the historic season:
"It has been a whirlwind.  I cannot believe it's over but also that it started last August. Our senior class did an amazing job of creating a new standard of excellence for Jesuit Crew. I am really going to miss all of those guys but I know the underclassmen will not only live up to the new standard but raise it themselves in the coming months and years.  I am so proud to have had the opportunity to take our boys to compete at Henley and I know it's an experience we will never forget."
Looking ahead to next season, Coach Fife commented:
"My hope is to build on where we left off.  Our boys now know what it takes to win at Henley.  This year, we are going to work to create a team with depth at all levels freshman through varsity; lightweight to heavyweight to compete locally, nationally and internationally.  My real hope is grow the team by developing an even larger freshman squad."