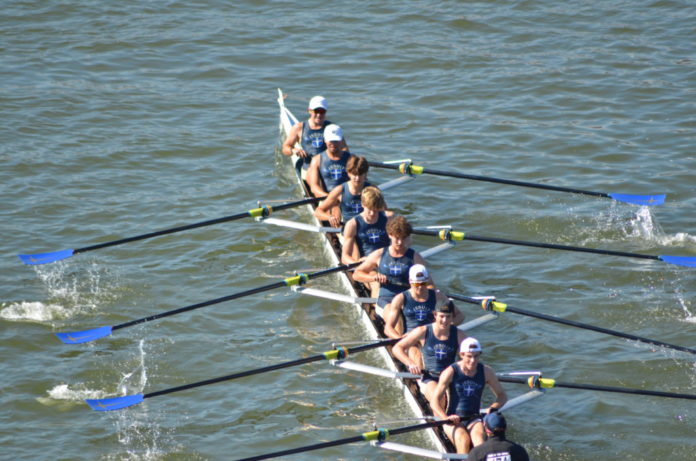 On the weekend of November 3-4, the Jesuit Crew wrapped up their fall season in Chattanooga, Tennessee at the Head of the Hooch Regatta. One of the largest regattas of the year, the Head of the Hooch hosts more than 2,000 boats from over 200 teams. Competing in the Varsity 8, Varsity 4, Lightweight 8, and Novice 8, Jesuit brought home results that point towards a promising spring season.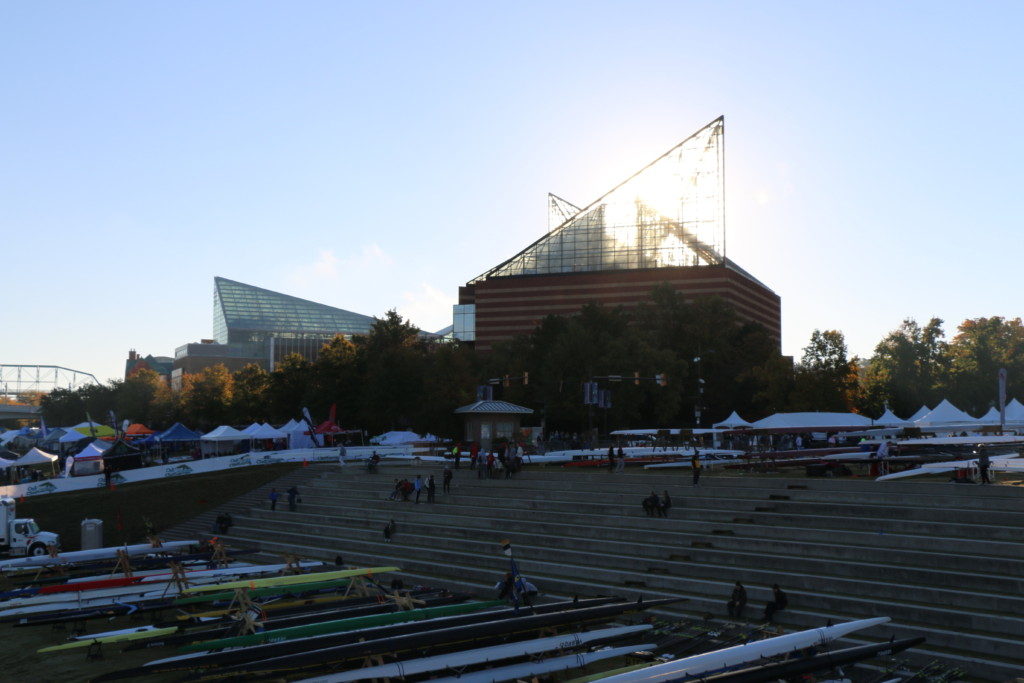 Varsity
Both the First and Second Varsity 8 had great showings, placing 6th and 18th out of 70 boats in their event. Amidst tough competition, both boats were able to exceed the results of last year at the Hooch, showing teamwide improvement. Competing in an event with First and Second V8s alike, Jesuit's Second Varsity 8 was able to beat out all other Second Boats and was the fastest at the regatta. Kevin O'Sullivan '21 commented on the boat's performance, "we did great this weekend, I'm excited to see what we are gonna do in sprint season." The First Varsity 8 was the second fastest high school at the regatta, Ben Graass '20 provided clarification, "that means the other boats that beat us were clubs."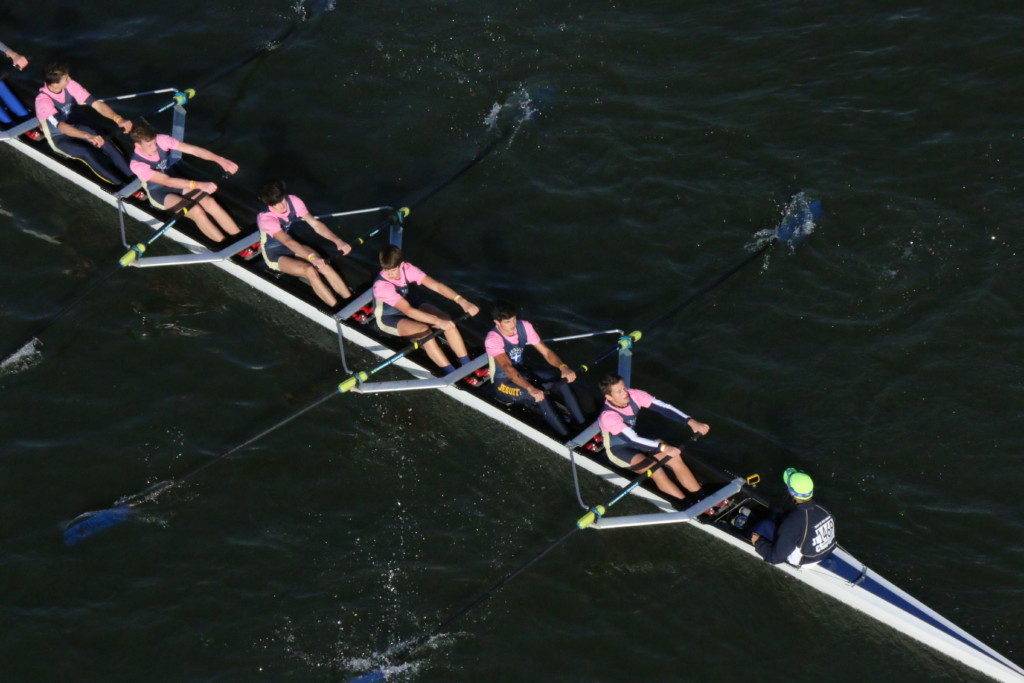 Novice
The freshmen encountered their first large venue at the Hooch, which often means nerves and technical mistakes that only experience can prevent. Despite these obstacles, the freshmen were still able to have a decent showing at the regatta, their first boat placing 18th out of 32 boats. Matthew Sorensen '20 commented, "there is room for improvement on the freshmen side of the team, but we are optimistic. The freshmen have lots of potential that winter training will uncover." The team's freshman class is a historic size, making up a huge portion of the team and providing a depth that is essential for a competitive program.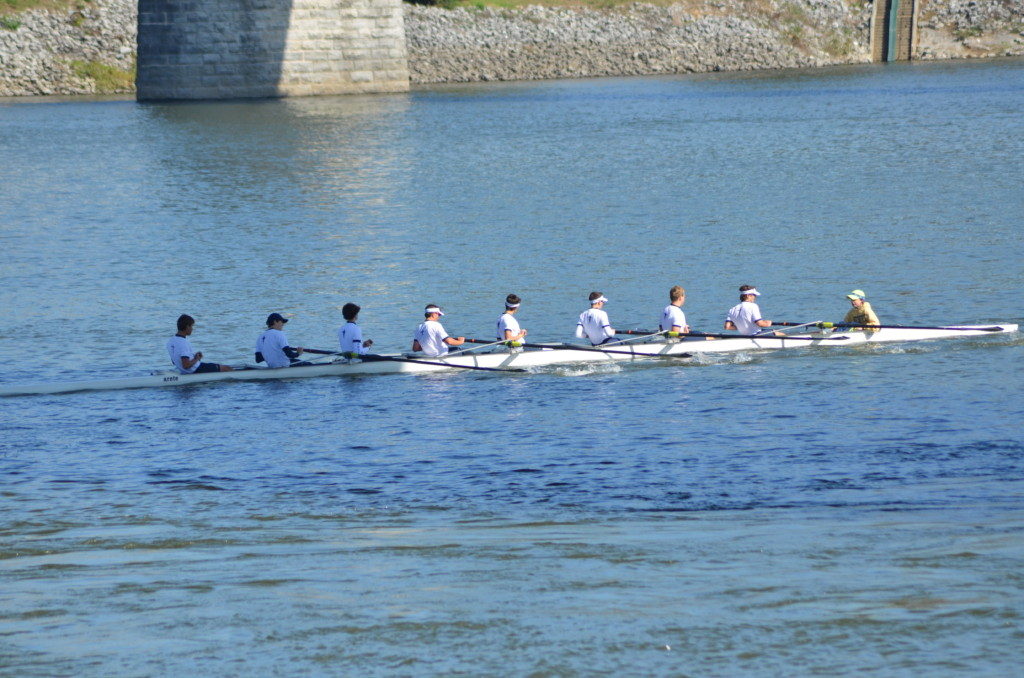 What's Next?
"When one chapter closes, another one begins" is an aphorism that reigns true for Jesuit Crew in the coming months. As fall season ends, winter season begins, meaning less rowing on the water and more erging in the Terry Center. Until early February, Jesuit Crew will up the intensity for winter training, a time for immense fitness and speed gains through daily erg workouts and lifting sessions. For the next crew event, the team will look to defend their throne as reigning champs of the S.W.E.A.T. regatta, which is hosted at Jesuit on February 2nd.