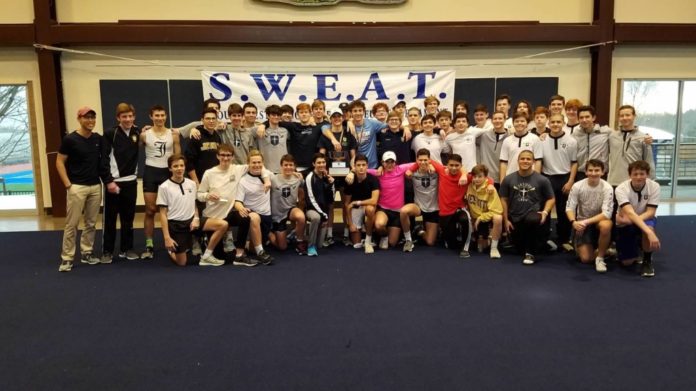 "Pain is temporary, glory is forever"
Although often seen in Instagram bios, this cliché rang true to the competitors of the 11th annual Southwest Ergometer Amateur Tournament, who endured immense pain in search of ergo glory.
Last Saturday, February 2nd, rowers from across the region gathered in the Terry Center for the S.W.E.A.T. regatta. The indoor competition drew over 500 entries across fifty different events. Ages of competitors ranged from middle-schoolers all the way to 80 year-olds.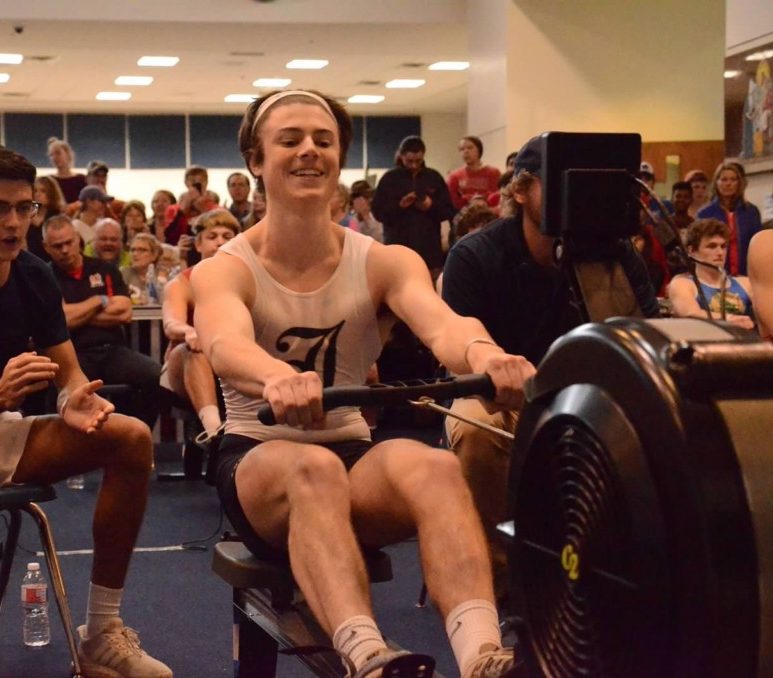 Although a 2000-meter erg race is an individual competition in and of itself, S.W.E.A.T. incorporates the teamwork aspect of rowing through the Team Points Trophy: the ultimate goal for all competing organizations. Team points were earned by having rowers finish in the top 8 of their respective event. Points were distributed proportionally, with first place earning the most points, and 8th place earning the least.
Amid stern competition, Jeremy McClure '19 and Robby Freimuth '19 put forth outstanding showings in their races, winning the Men's Jr. Lightweight event and placing second in the Men's Jr. Heavyweight event, respectively. Jesuit Crew once again proved its immense team depth, having numerous rowers place in the top 8 in nearly every event.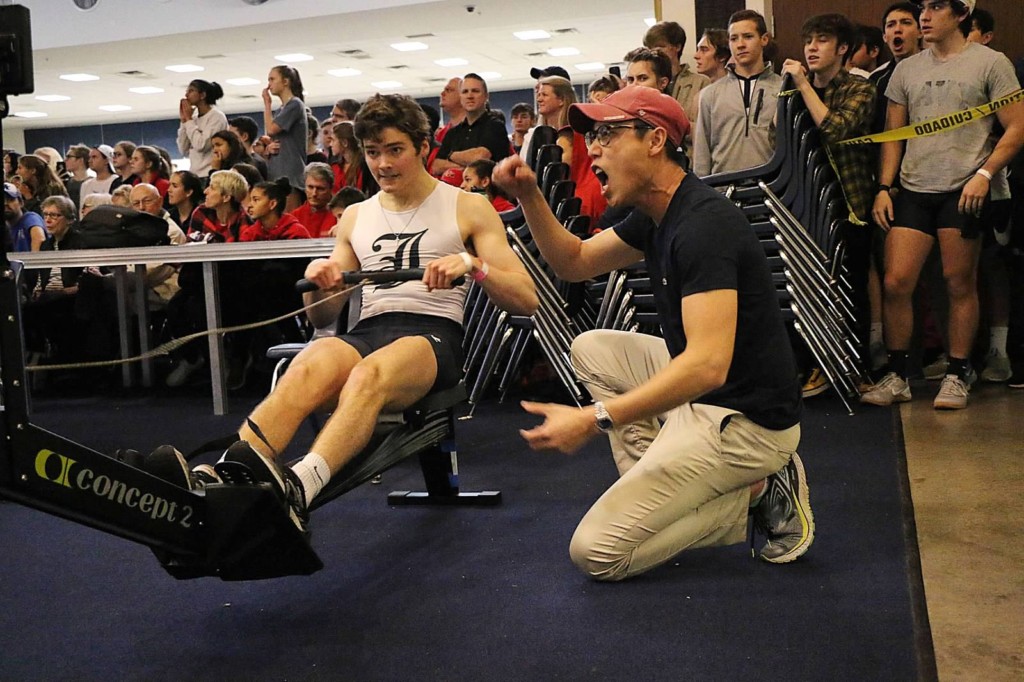 Dominating the competition, Jesuit Crew maintained the Men's Team Points Trophy for the fourth year in a row, thus defending their title as S.W.E.A.T. Champions. Head Coach Randy Dam reflected on the victory: "I'm proud of how the team performed, everyone executed their race plan well and we look to carry this momentum into the spring."
Success doesn't come without hard work; Heavyweight Ben Graass '20 explained the team's rigorous winter training schedule: "We've spent the past few months in the erg room and the weight room, building fitness and strength in preparation for the spring season."
Next up for the Rangers is their first regatta of the spring: the Shamrock Invitational in Redwood City, California.
Wish them luck and keep checking The Roundup for more Jesuit Sports news.