You're 1500 meters into the piece. Your legs are on fire and your lungs desperately gasp for breath, but the thin, dry air provides no relief. To make matters worse, something menacing is surging towards you through abnormally calm waters of White Rock Lake. How did they close the gap so quickly? Panic starts to set in as you anticipate your impending doom: Jesuit is coming. Shrill yet booming, junior coxswain Austin Kayanan's words send reverberations across the lake and shivers down your spine. "YIELD DUC!" You are completely stupefied, leaving you no choice but to submit to Jesuit Crew as they over take your position.
If you raced for Dallas United Crew at the White Rock Fall Invite last weekend, chances are you had a similar experience.
The Backstory
On Saturday October 12th, Jesuit faced off with long time neighbor and regional rival DUC, which also practices out of White Rock Lake in Dallas. Two of the top competitors in the Central Region, Jesuit and DUC often vie for a coveted bid to Nationals at the US Rowing Central Youth Championship in the spring, a qualifying event for the exclusive regatta held in Sarasota, Florida. The inaugural White Rock Fall Invite helped foretell Jesuit's regional standing, providing insight into what spring racing might look like for the team.
The Breakdown
Going into the race, tactical mastermind and head coach of Jesuit Crew, Randy Dam, formulated a plan to race in 'mixed lineups' in oppose to the conventional breakdown of stacking the top eight rowers into a single boat, displaying his confidence in the team's depth and speed.
The Results
In the Men's Varsity 8+ event, Coach Dam's bodacious strategy proved to be successful, as both of Jesuit's mixed lineups were able to best Dallas United's top eight, with times of 10:34 and 10:37 respectively compared to Dallas United's 10:42. Also placing highly was Jesuit's newly assembled lightweight eight, which placed fourth in the Men's Varsity 8+ event, beating out White Rock Rowing's top eight. Jesuit's success was not limited to the eight racing, also dominating the Men's Varsity 4+ event and Men's Second 4+ event. Jesuit's Varsity Four, consisting of seniors Matteus Schmidt, Ryan Boyle, Ben Graass, and Matthew Sørenson, dusted the competition, finishing over 40 seconds ahead of second place. Similarly, Jesuit's two entries in the Men's Second 4+ were in a race against themselves, taking first and second place, both finishing well over 20 seconds ahead of third.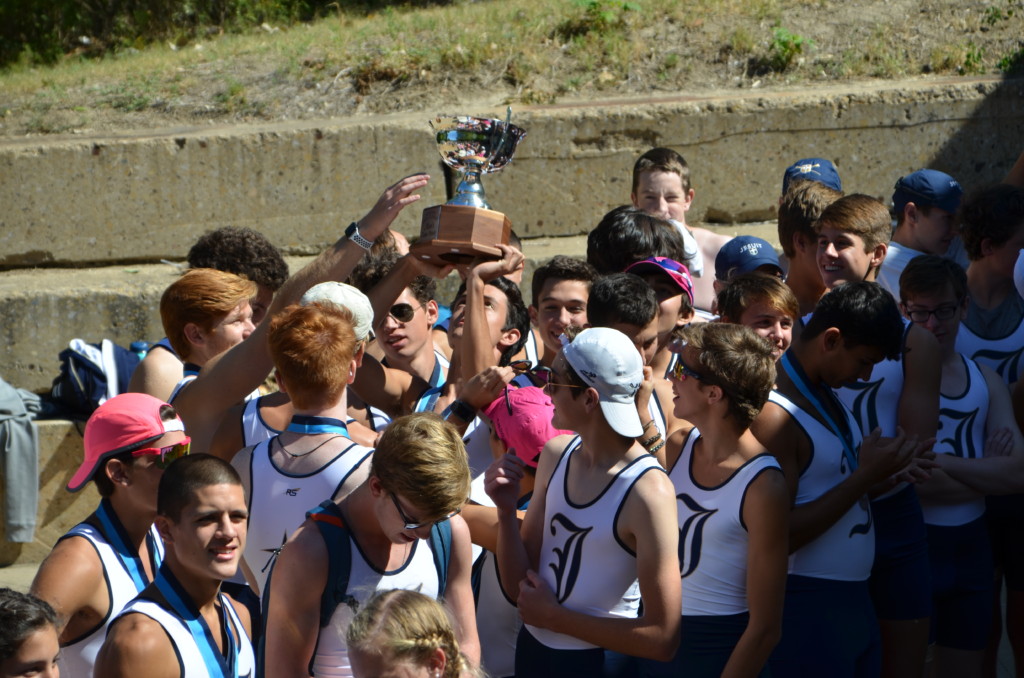 Feedback
Proud of the team's performance, Randy Dam praised the team, saying "Great work with all of your racing. Awesome to see so much effort out on the water." Rower Nik Knapp '21 was equally pleased by the team's results, describing the racing as "an exciting piece of what's to come in the upcoming season." Even Colton Sochia '20 voiced his support for the team: "While I couldn't be there, I know my friends tried super hard and got a lot of medals, something anyone should be proud of."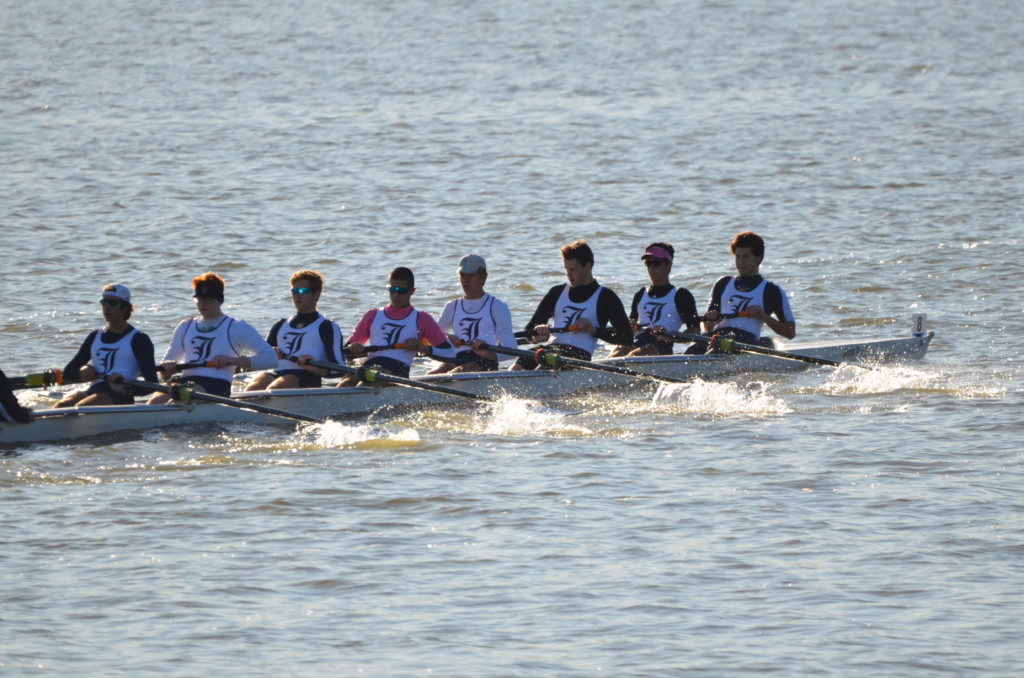 Closing Remarks
All in all, Saturday's results provided valuable insight into the current state of the team, also manifesting the hard work the team has put in on the water. In mixed lineups, the team's capabilities were only previewed at the White Rock Fall Invite. This Thursday, Jesuit Crew will travel to Boston, Massachusetts, where it will debut its Varsity Eight for the first time this year and face its most fierce competition yet at the Head of The Charles. Stay tuned to The Roundup for upcoming regatta results and other Jesuit Crew news.