Jesuit Crew dominated the competition at this year's Southwestern Ergometer Amateur Tournament, hosting more than 480 entries from 40 different racing categories. S.W.E.A.T. offers athletes the opportunity to compete against one another in a 2000 meter erg race that engages every major muscle group. This gnarly, challenging, all-out sprint truly tests one's personal fitness and mental strength. As Roman Cave '20 put it, the key to a successful race is "both enduring the pain and embracing it."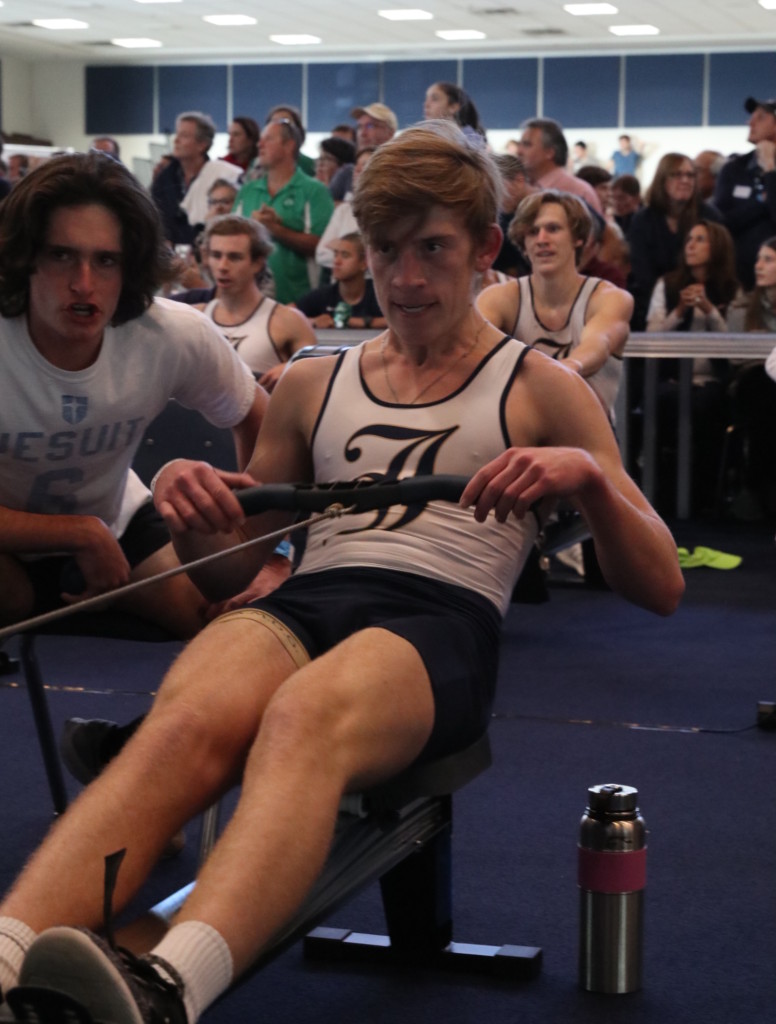 Reflecting on the training for the race, Will Carr '20 commented that "it's crazy that months of hard grinding culminates in one seven-minute piece, but it's ultimately worth it."
Legacy
What made this year's event unique was the commemoration of Jesuit Crew's new racing shell by Alumnus Admiral Walsh '73. Admiral Walsh went on to leave a legendary legacy in the Navy, taking him across the globe as a part of the Blue Angels, commanding the Pacific Fleet, and more.
Admiral Walsh poured water from White Rock Lake over the boat shell, a nod to the where the Rangers practice daily. Both President Earsing and Coach Dam spoke about the program and Admiral Walsh's career before the christening.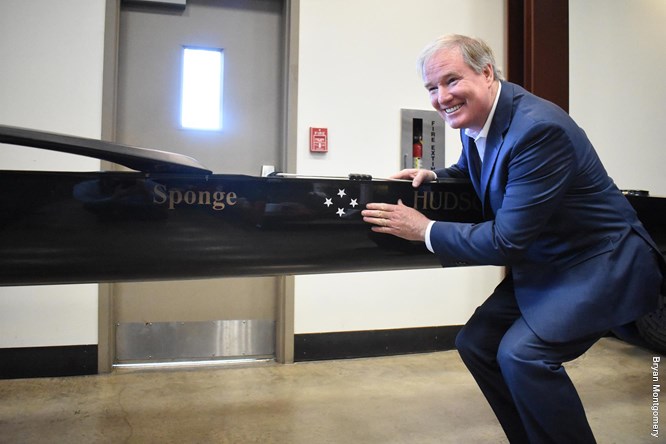 Results
Collecting a total of seven medals, Jesuit saw numerous top-tier performances last Saturday. In the men's lightweight category, Colin Landry '20 and Kevin O'Sullivan '21 placed second and third respectively. In the men's junior category, rowers Ryan Boyle '20, Nik Knapp '21, and Michael Curry '21 dominated at first, second, and third respectively. 
Parker Rasco '23 finished third in the freshman event, snatching a bronze for the team. Even coxswains, who typically take on a coaching position, competed during the event. Austin Kayannan '21 secured first place for this event in an epic performance. 
At the conclusion of the competition, race results are calculated into a point system to determine the winner. This year, Jesuit seized the Men's Team Points Trophy for the fifth year in a row. Kayannan '21 described Jesuit's victory as "exciting, especially seeing all of the team's hard work pay off by smashing new PR's."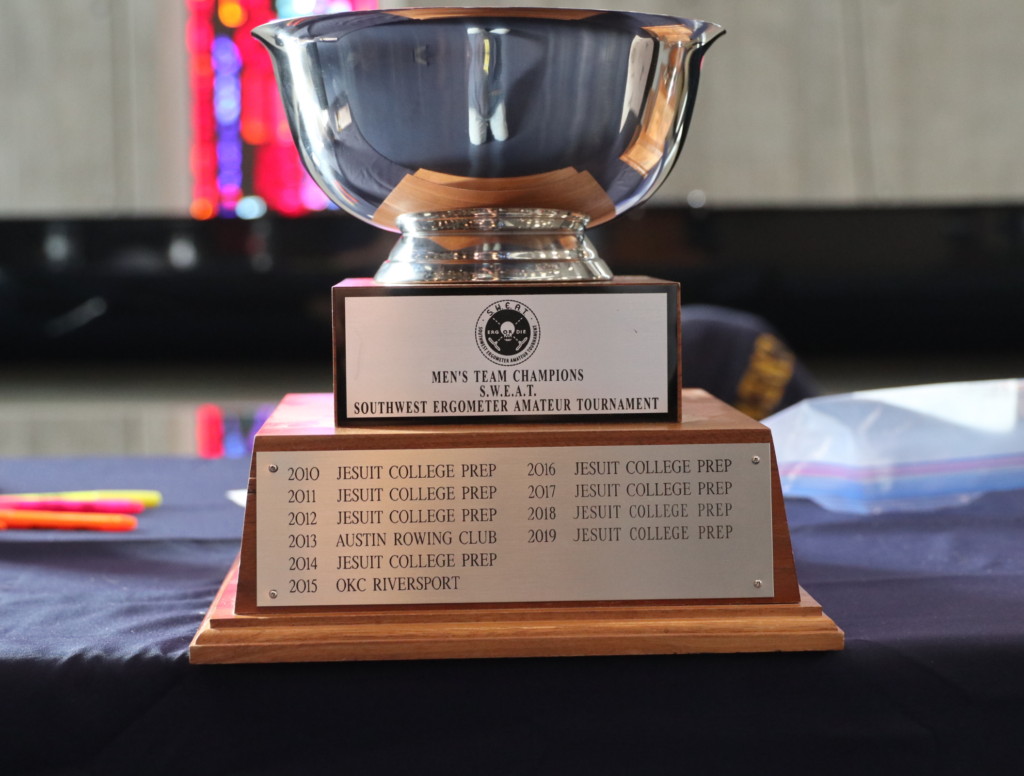 Coach Dam is "looking forward to our spring racing as one of the strongest and deepest teams in recent history." Jesuit Crew will find itself competing in Austin this Sunday, February 9th, against Texas Rowing Center for the third time this season.
Stay tuned to The Roundup for more Jesuit Crew news!