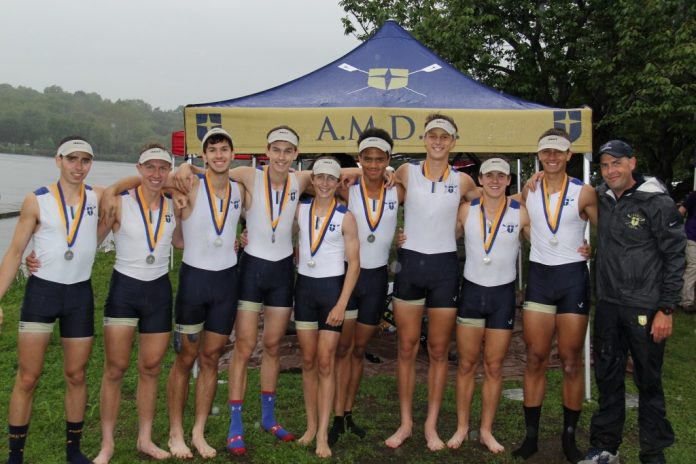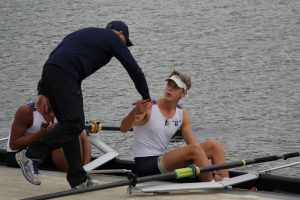 On June 10th, the Jesuit crew team traveled to Mercer Lake in New Jersey to compete at the USRowing Nationals Regatta, and finished with the best results in program history. Jesuit competed against 24 other teams from around the nation that qualified for the regatta, placing 9th overall with a time of 6:02.313. The Varsity 8's time proved to be the second fastest of all the high school teams,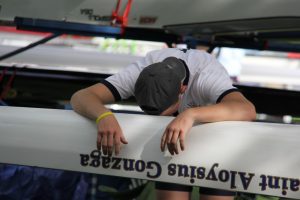 bested only by the powerful Gonzaga High School, the rest of the teams comprised of multiple schools. Coach Fife was "pleased with the results," feeling that "The guys executed very well and placed well amongst some extremely fast boats," calling it "by far their best performance ever at Nationals." Rower Logan Edelmann '18 furthered his coach's praises, emphasizing that they "competed great overall throughout the whole regatta."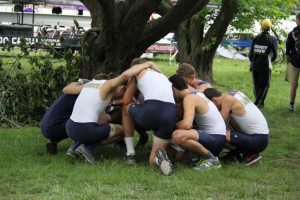 Speaking towards their unprecedented success, Fife named "team culture" as the main factor that propelled the team to victory, calling it "one of accountability both individual and for each other." He then praised the seniors for their execution and "leading the culture the whole way."
Furthermore, the Varsity 8 qualified for the prestigious Henley Royal Regatta held on the River Thames in England, in front of the Queen herself. The five-day regatta is a head to head, knock out competition over a course of one mile, and predates any national or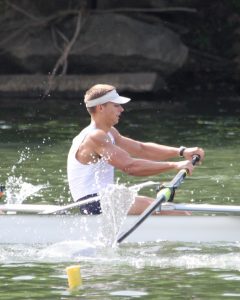 international rowing organizations.   Captain Jay Hoffmeister '16 feels "pretty good" about the regatta, for they have been "practicing hard and well for twice a day," although he admits that it is "hard to judge because Jesuit has never been before."
When asked about his hopes for the regatta, Coach Fife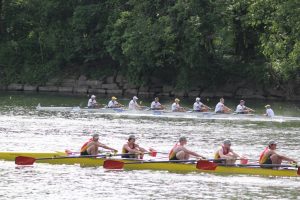 explained that "As always, the hope/plan is to win." Due to the single elimination style of the regatta, his "focus is executing in the very first day of racing," as opposed to making finals predictions. Before they leave, the team will be "fine tuning their rowing skill to make sure each guy is working in unison with the boat and getting every ounce of speed out of the boat as possible," according to Coach Fife.
The Henley Royal Regatta begins on Wednesday, June 29th.
Good Luck Rangers!
Thanks to Sue Merkel for the photos!