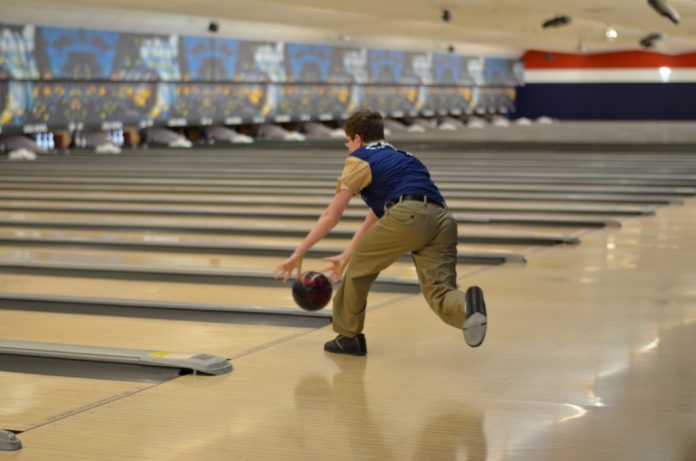 Since January, the bowling team has been dominant, winning 3 of their past 3 games. The team has taken on Grapevine, Irving MacArthur, and the Winston School, and fared extremely well in all three of them, winning easily.
On January 13, Jesuit took on Grapevine, one of the most feared teams in the division. In this game, Jesuit was nothing but dominant, winning easily by a score of 12-3. Chad Uy '17 had the high score in this game, taking home a 199 and Trey "They Can't See Me" Russell '16 finished with a 190. Elliot "Dadash" Hartman '16 bowled a decent 173 and Ryan Brooks finished with a win himself.
Along with those four winning their points, Jesuit took home two wins in the Bakers games. At the end, Jesuit took home a 12-3 win and a 1-0 start to the New Year. Following the win, Hartman stated that "I'm just so happy we could come away with a win. We were so nervous going into it but our experience and stamina paid off especially in the end."
The next Saturday, Jesuit participated in another bowling match, on just three days of rest, but that proved to be no problem for the Rangers. The Rangers took their talent to Itz bowling center in Euless and politely handed Irving MacArthur a 15-0 win.
In this game, every single member dominated, with Hartman, Uy, Russell, Brooks, Sam Weed '16, Solon Hamer '18, and the Roundup's very own Jack Durham '16 winning their individual points. Along with the individual wins, the Rangers dominated the Bakers games, winning all three of them.
Following the game, Ryan Brooks was ecstatic, explaining, "This win couldn't have gone any better, this was an overall team win and this gave us the push necessary to take on Winston." With over a week off, the Rangers headed to USA Bowl to take on Winston on January 26.
Brooks was exactly right, as the Rangers headed into the Winston game with a tremendous amount of confidence, allowing them to take home a 12-3 win. In this game, Chad Uy mounted a score of 203 while Durham finished with a score of 172. Uy, Russell, Durham and Weed all took home wins in this game, but Hartman however did not pull out a win, following an extremely weak performance in the second game.
The Rangers pulled off wins in 2 of the 3 bakers games in this matchup, with the score coming to a 12-3 finish. Following the game, Weed stated his contentment, explaining, "I was happy to come in off the bench and pull off a win, they couldn't have done it without me."
The Rangers look to continue their dominating New Year Wednesday, February 3 vs. Highland Park.