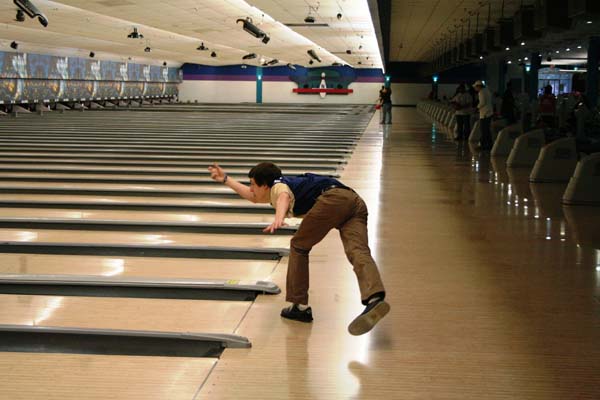 Although Jesuit's magnificent bowling team did not win it all, the team's season can be considered the true victory for all of its bowlers. Despite being knocked out in this year's state competition, the Jesuit bowling squad is still pleased with their performance this season.
With their surprising undefeated success in districts this year, as well as many individual achievements, the players are complacent with their run in the competition this year. With so much success during the season before state, it is hard to imagine seeing our team fall so soon. Senior David Portner said that "we were just off our game from the start, we weren't ourselves, we were barely holding on." Portner also tells that "[he] was overall disappointed," but at the same time, "[he] enjoyed being with [his] teammates one last time before going off to college." Coach Kelli Mattacchione was extremely proud with their success saying that "Jesuit was only one of two private schools advancing to state," and "the other [team] was Fair Hill, which is coached by a Jesuit alumnus!"
Overall, Jesuit bowling had a very successful season as they placed 27th in state out of 177 teams, a magnificent feat for a team that has "only been in competition for three years" according to Coach Mattacchione. Great job, Jesuit, and good luck to all the seniors!