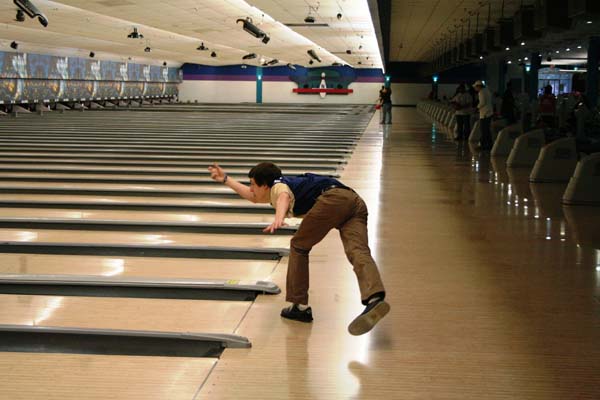 After many, many hours of practice, Jesuit's bowling team has been preparing for the state tournament after a very successful run in their new district this season. Playing MacArthur, Trinity, LD Bell, Skyline, Lake Highlands, Winston, and Grapevine, Jesuit dominated the bowling alley as they surged past all of their district competitors. Jesuit Bowling coach Mrs. Kelli Mattacchione is ecstatic with her team's efforts and successes this year despite "being in a new district," and having no clue "what we were up against. The competition was tough, but with such great bowlers we competed well against competition."
Jesuit played a perfect 7-0 season, having only 2 match points against them, and Coach Mattacchione describes it as "a huge feat," since it is not easy to bowl this consistently all year. With top quality players on the team, like the district's highest bowling average player Nathan Leiter '14, who also obtained highest game score of 279, and the district's second highest bowling average player Jonathan Mendiola '14, Jesuit crushed their competition easily in district play. In the individual matches, both players ran undefeated, displaying their individual skills and abilities which benefitted Jesuit greatly in team play.
With such an impressive run in district this year, Jesuit Bowling is sure to be a prime competitor in the upcoming state tournament. The players hope to rally off of their undefeated season and continue to raise the stage and represent Jesuit in a hopeful state win this year. Coach Mattacchione says she knows "the team will continue this winning streak into the state tournament" to ensure Jesuit a promising end to their 2012-2013 bowling season. All of the players and Coach Mattacchione are confident and hopeful, betting "they will be in the state sweet 16's" this year, an amazing feat that they all wish to accomplish. Wish your Rangers luck as they head into the tournament to become state champs this weekend!