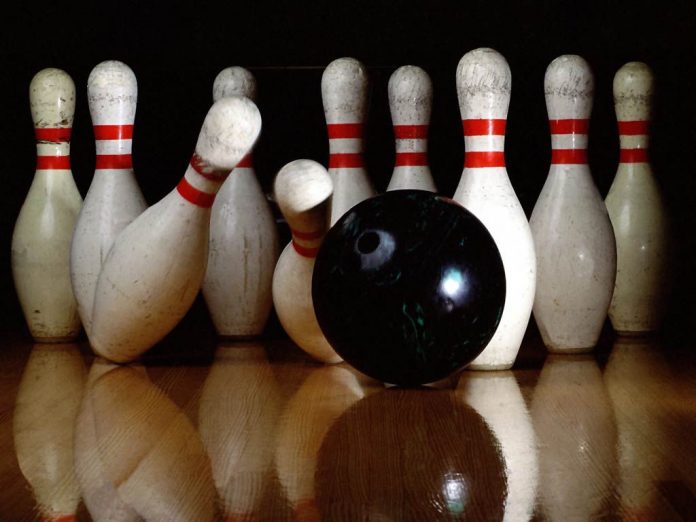 Defending their undefeated district title, the Rangers Bowling team has been raking in the wins. In their most recent matches over the past two months, the JV and Varsity teams have dominated their competition-schools including the Winston School, Lake Highlands, Skyline, and Trinity. In addition to matches, the team has been perfecting their skills by practicing twice a week.
The Jesuit Bowling team has dominated at the USA Bowling lanes where their matches are hosted. The Rangers have been impressively winning all their individual matches, as well as their "Baker matches," which are the team matches where 5 bowlers on both teams play 2 frames each. David Portner '13, happily remarked, "[Our team] hasn't even been scored on yet…total dominance."
Varsity Bowling coach Mrs. Kelli Mattacchione believes that this year has been another great success and has gone "very well." Regarding the team as a whole, she says that they "always impress [her] each time." Portner said that he sees the group "not as individuals, but as a team headed towards one goal."
As far as their ranking, they are the only team in the district that is currently undefeated. Although they still have a few more matches left this year, the Rangers have staked their dominance as best in the district. Once all of their district matches are over, they will move on to the regional tournament with hopes of winning there and moving onto state. Last year, the team advanced all the way to the state tournament.
Out of 176 varsity teams in Texas, they managed to finish 23rd last year. Portner confidently said, "You can expect us to be at the state tournament for a second year."  With even bigger goals in mind, Mrs. Mattachione hopes to be in the "sweet 16 at state this year."
The bowling team still has 3 more regular season matches until they move onto the regional tournament. Good luck, Rangers!