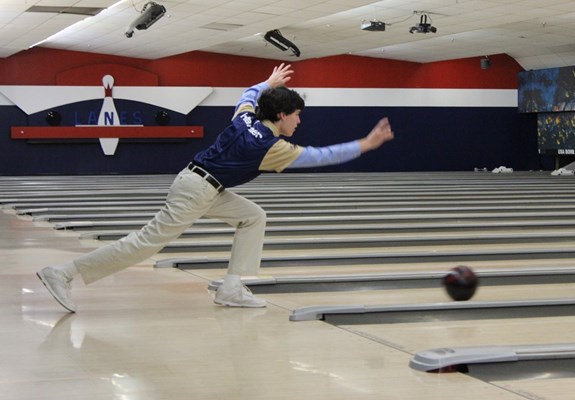 Many Jesuit students' bowling knowledge is comprised mostly of tips and tricks they learned while playing Wii Sports when they were younger. However, the sport in real life is much more technical (and difficult) than that. To nail strike after strike takes more than a simple flick of the wrist.
That's why Jesuit Bowling's early 3-1 record is commendable. The team has triumphed over MacArthur, Winston, and Grapevine, falling only to L.D. Bell. They were ranked second in the district coming into this season.
At MacArthur on November 5th, the bowling team swept the competition, and won 12-3 in their first match of the season. They came out of the gates hot, taking an early 5-2 lead.
Bowling rang in the new year versus Winston on January 10th, and they won after Winston came out of the first baker game ahead. Chad Uy '17 put up 214 and Morgan Smerge '19 186 to help propel the Rangers to victory.
They competed more recently against L.D. Bell and Grapevine on the 14th and 17th, respectively. They lost 2-13 at Bell but came out on top against Grapevine, 11-4. These matches put their record at 3-1 on the season.
Jesuit Bowling looks to keep their winning record on Saturday, January 28th, so stay tuned to see how they do!