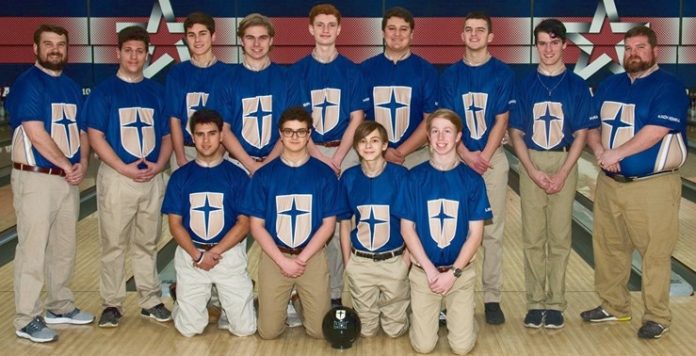 Ever since January 30th, 2018, the Jesuit Bowling Team has been hungry for payback against Irving Nimitz. Obtaining a 6-1 lead after the dual matches, Jesuit was poised to win. However, Nimitz came roaring back in the baker games, eventually winning the match 9-6.
Ever since this loss, the athletes on the Jesuit Bowling team have been working hard to improve their game, practicing tirelessly in the offseason. The Jesuit Bowling team opens their season versus Irving Nimitz on Saturday, November 3.
Offseason Practice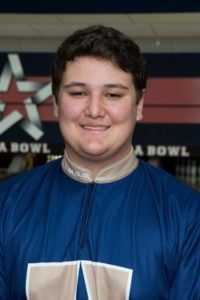 Captains for the 2018-2019 bowling season include senior Austin Montpas and junior Jack Corrales, who have both been in the bowling alley throughout the offseason.
Corrales '20 discussed how he used the offseason to be ready for the season.
"To prepare myself for this season, I made sure to practice over the summer, working on parts of my game that I often overlook when we are in season, like converting tough spares."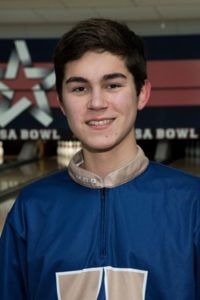 Similarly, Montpas '19 has prepared during the offseason. "I've been practicing almost weekly and have had coaching all those times to help sharpen my skills."
In addition to getting a new bowling ball, Jack Holloran '20 has improved his form during the offseason.
"I have worked on my form, and I am now a lot more confident that I can perform well."
For Matthew Vincent '20, he finds it important to "practice the baker matches that played a pivotal role in our losses last year."
Preseason Thoughts
With the new season starting soon, everyone on the team is ready to start off on a win.
"I'm excited to see what we can do this year with most of our varsity team returning, and I have high hopes for our chances of moving on to the postseason," commented Corrales '20.
"We have all practiced well as a team," said Montpas '19. "I think this team can make a good run for state."
Mr. Howell, the head coach of the bowling team, is equally as excited for the start of the season.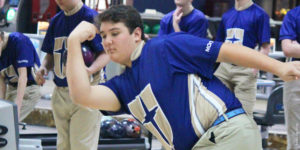 "I'm really excited about this year… we're going to have some of the best bowlers in the district, so we should be really pushing for district and regionals this year. I'm hoping to have some guys really push it and maybe we can even get to state this year."
Matthew Vincent '20 echoed similar ideas in his thoughts for the season.
"I'm very optimistic about our upcoming season. I believe that our current squad is both the largest and strongest we've ever had and we have what it takes to challenge for state."
"I think this team has a shot to make it to state this year," Liening '19 said. "The varsity lineup is strong, and we have a ton of new JV players."
New Bowlers
With each new season of bowling comes many new bowlers, that that is certainly true this year.
Increasing the team from eleven bowlers last year to sixteen this year, many new athletes are very enthusiastic for their first year of bowling.
Hayden Montpas '22, an experienced junior bowler, enjoys the opportunity to finally play for Jesuit.
"I'm ready to start the season, and I'm looking forward to bowl for Jesuit for the first time."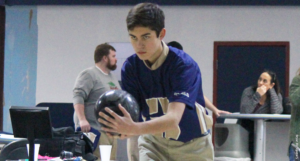 Weston Smith '22 was also excited for the new year, and hopes "to get a lot of strikes."
Coach Shoemaker is also excited for all of the rookie bowlers.
"I'm excited about the 6 new bowlers we have, that's fantastic. I'm excited about the upcoming season because I think that the JV is going to outperform the varsity, and it's going to be awesome."
Looking Forward
After Jesuit plays against Irving Nimitz this Saturday, they compete against Flower Mound Marcus next Tuesday.
They then take a two week break, then resume competition later in November.
Stay tuned to The Roundup for more Jesuit Bowling updates!