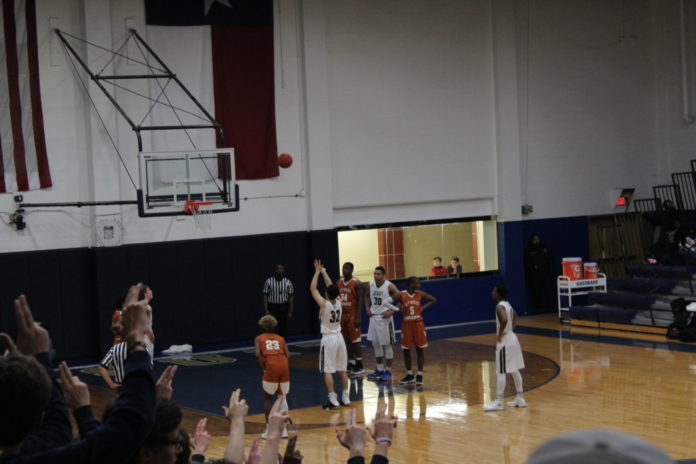 Three more schools, three more dogfights: J.J. Pierce, Lake Highlands, and W.T. White
Our Rangers have fought for victory but had to fight until the end to get it. With a loss at J.J. Pierce and two wins at Lake Highlands and W.T. White, the Rangers worked hard in the last couple of weeks to improve their game and their coordination.
J.J. Pearce:
Overall, our players tried to the strive for the win but ended up just short. It was a tough game and the team knew it was going to be hard since J.J. Pearce is known for their great players and overall coaching staff. The Rangers lost 62-70.
Reid Hatzmann '18 was disappointed in the loss. "Unfortunately we lost a close one to a very strong opponent in our district, but we were able to learn from the win. It was a big defensive learning experience for us which has helped us moving forward."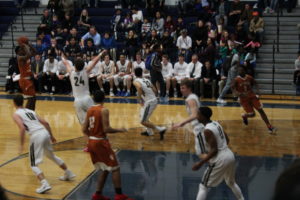 The other players agreed. Joey Preboy 18′ believed that "overall the performance against Pearce was good but not great. We did stay mentally locked in and it hurt us." He continued, the match "proved to be difficult, but it helped our players. After the game, we focused on what to do in our practices so to help us bounce back."
Chris Horton '18 had a more pessimistic view of the J.J. Pearce game. "We just did not focus. Pearce was good and we were not shooting well in general. We did not focus on the defense and that led us to lose the game."
Lake Highlands:
The Rangers had two games with Lake Highlands and won both. Our athletes excelled this time in both communication and overall performance. We won 41-38 and 72-65.
As Reid put it, "Lake Highlands was a great win for all of us. We had to come back from a tough week prior. The players started to flow a little bit more and we began to get a better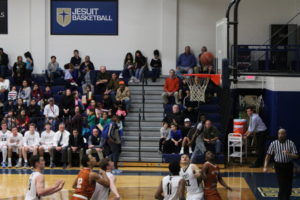 grip on our game."
The other varsity players felt very positively about the win. Joey said that "The Pearce game bolstered strong performances against Lake Highlands and we played as a group and we all contributed to the success of the games."
Chris was proud of his teammates' performances. "With both Lake Highland games, we shot the ball very well. In the first game, there was a huge atmosphere in their school. They shot lights out but we matched them shot by shot and got it down the stretch."
Chris said that they had to fight especially hard to win the two games. "The game was especially tough without Julius Marble and Keagan Nwosu who help complete our defense." Although it was a tough competition, we were able to pull through and get the two wins.
W.T. White:
W.T. White was an equally important and satisfying victory. The Rangers were able to achieve good win from a competitive team in the two games they played against White.  The score was 59-39
Reid only had to say that "we were able to secure some major wins for the lineup as a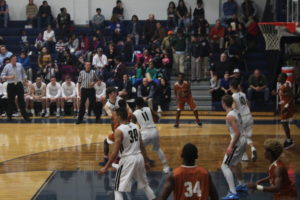 whole."
Joey was also proud of the group's performance and the contributions made by everyone playing.
Chris said that it was a tough game as they were missing some key players. " In the first WT White game, we only had two of our original starters because Mike was out with the flu. Turnovers and poor defense from the Jesuit players helped WT White keep it for the game but Marcus and Max had big buckets late in the game that helped us pull away for a big victory."
Reid believed that the team was heading overall on the right path to success. "We had a nice healthy group that just clicked. We were shutting them down defensively and moving the ball extremely well and efficiently on offense. We looked great in that game and it was a major team confidence booster."
Stay tuned for next week!