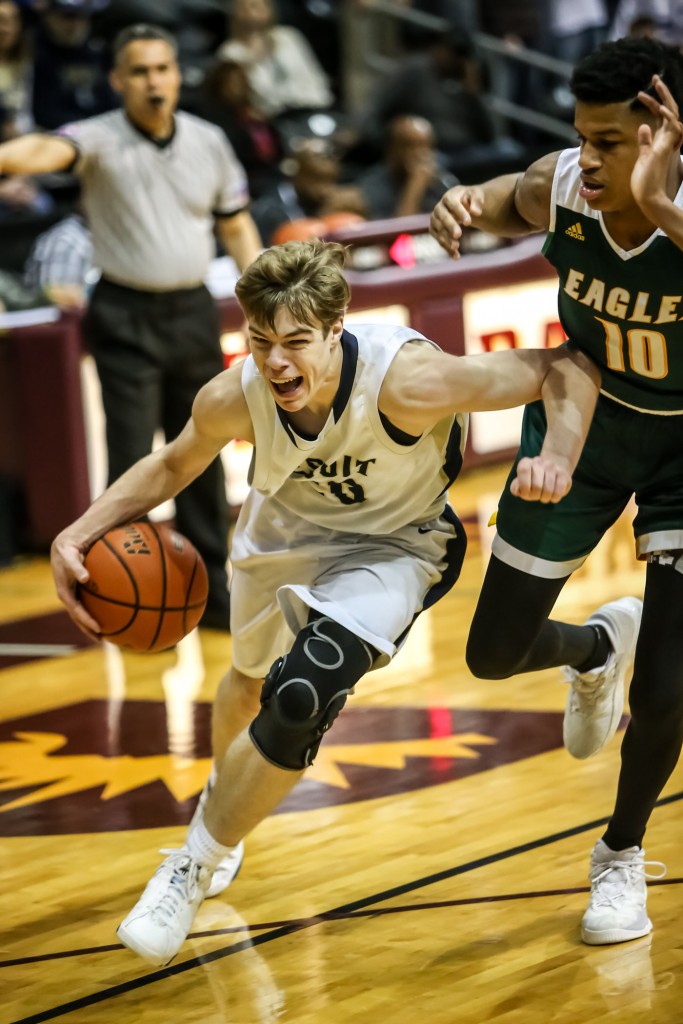 There are 247 schools in UIL class 6A. 128 earn playoff spots. A tournament run of any sort is impressive—for a two seed, every matchup after the first round is against either a one-seed or a team that has defeated one, so winning the three games required to earn a berth in the Sweet Sixteen takes a unique combination of talent and heart.
Jesuit (23-11) took on an undefeated Klein Forest Eagles (34-0) team that was ranked the top team in Texas and 13th in the nation by MaxPreps in the program's first ever Regional Semifinal, falling 71-57 at Ellis Davis Field House in Dallas.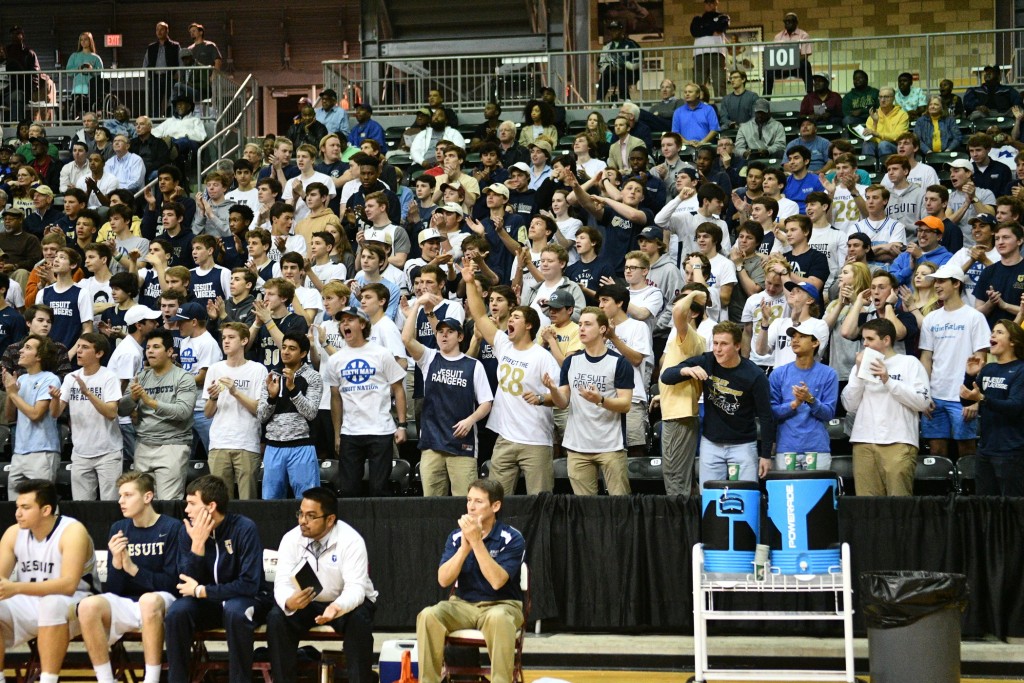 Guard Mitch Prendergast '17 led the Rangers with 16 points, draining four of seven three-point attempts in his final game as a Ranger. Forward Michael Jankovich '18 added 14 points, grabbing 7 rebounds to lead the team. The Eagles were led by 6'6" Houston signee Cedrick Alley, who racked up game highs in points and rebounds, with 31 and 13 respectively.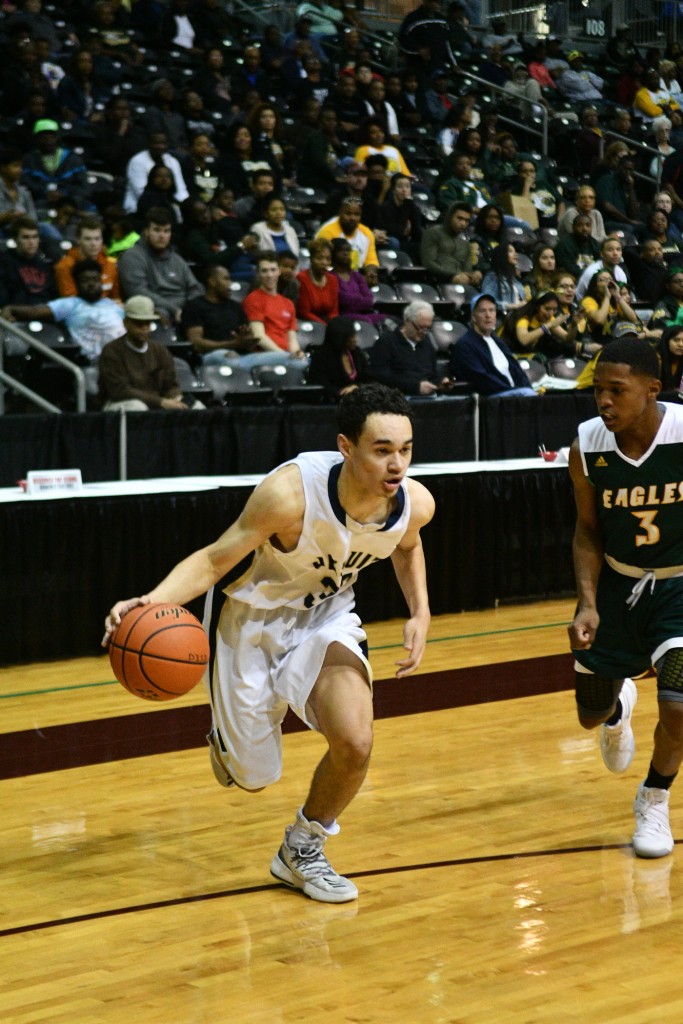 Klein Forest jumped out to a quick 7-0 lead, draining a three-pointer off the opening tip and forcing two turnovers that led to scores in the first two minutes. Though shots began to fall for the Rangers, the Eagles held an 11-point lead at the end of the quarter despite making only three of six free throw attempts.
The Eagles kept Jesuit at arm's length for much of the second quarter, extending the lead to 15 with 4:31 remaining. The Rangers refused to go quietly, as Jankovich, Prendergast, and guard Reid Hatzmann '18 drained three-pointers to cut the deficit to seven to end the half.
The Rangers entered the second half looking to build on their momentum from the end of the first, Prendergast sank a jumper and a three-pointer to shrink Klein Forest's lead to four, their smallest of the night. However, the Eagles went on a run of their own, scoring eight unanswered points to retake command. Despite consecutive three-pointers by wing Marcus Hill '18 and forward Jeff Grimes '17, two steals that led to layups allowed Klein Forest to take a double-digit lead into the final quarter.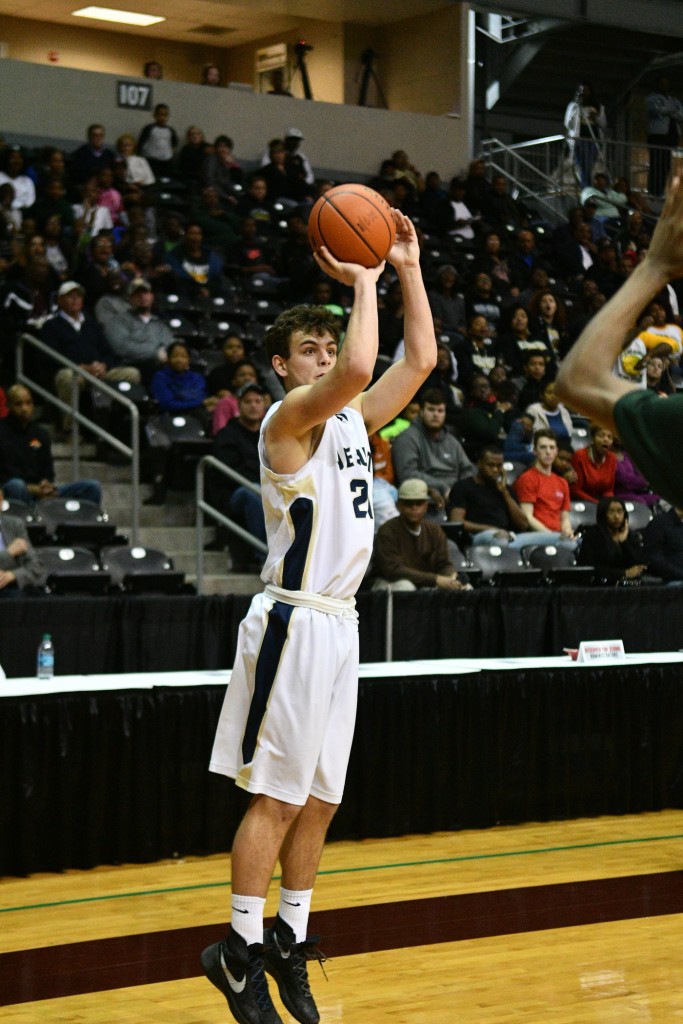 A layup and a three-pointer by Jankovich to start the fourth brought the Rangers to within eight with just under five minutes to go, but that was as close as they would come, as three consecutive Ranger turnovers led to a 10-0 run by Klein Forest which sealed the game.
The Rangers were able to stay in the game partially thanks to out-shooting Klein Forest from deep, going 9-20 (45%) to the Eagles' 3-16 (18.8%). However, allowing 30 points off turnovers and allowing 14 second-chance points sunk the Rangers.
The Rangers finished the season 23-11, including winning 6 of their last 8 and going 9-5 in district play to claim second place in District 9-6A. The team collectively shot 40.8% from three-point range on the season, and had four players with at least 25 attempts shoot above 40%.
Prendergast's team-leading 14.5 points per game including a 29-point performance against Plano East earned him All-Region II honors as well as a spot on the District 9-6A all-district team.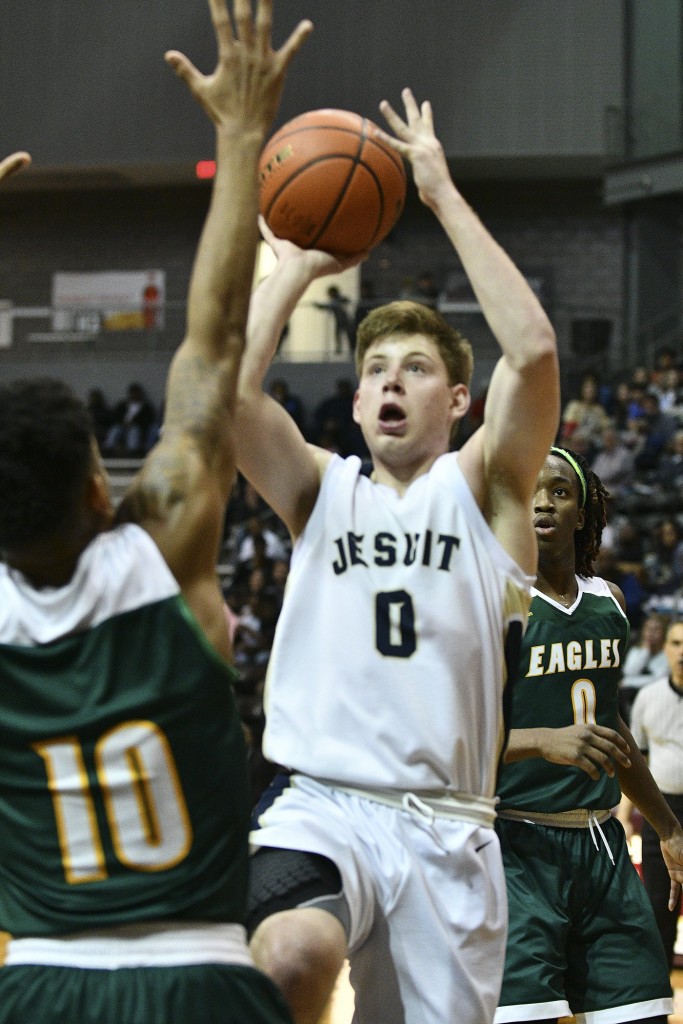 "This award definitely means a lot to me," said the Mercer signee. "My three years have had a lot of ups and downs, so I am very appreciative of this. Honestly, though, out playoff run meant a lot more to me. It was awesome being able to win with this group, especially the seniors. I'm definitely going to remember all of my teammates. I've been really lucky to have great guys with me for all of my 3 varsity years. I think they are what I'm going to miss the most. Then secondly, I'm definitely going to miss the atmosphere we had for all our home games. We had a great student section and that for sure motivation us to play as hard as we could."
Joining Prendergast on the all-district team were Jankovich (12.3 PPG, 3.9 RPG, 1.9 APG) and Hill (13.0/4.5/1.3), while Hatzmann (5.7/3.4/4.5) and Grimes (4.2 PPG and 3.8 RPG off the bench) earned spots on the second team.
"To me, getting an all-district nomination was cool but it's definitely not even a top 5 moment of my season," said Hatzmann, who led the team in assists and steals. "Although I'm proud of the accomplishment, i am more proud of how far the team came and how we made a great playoff run."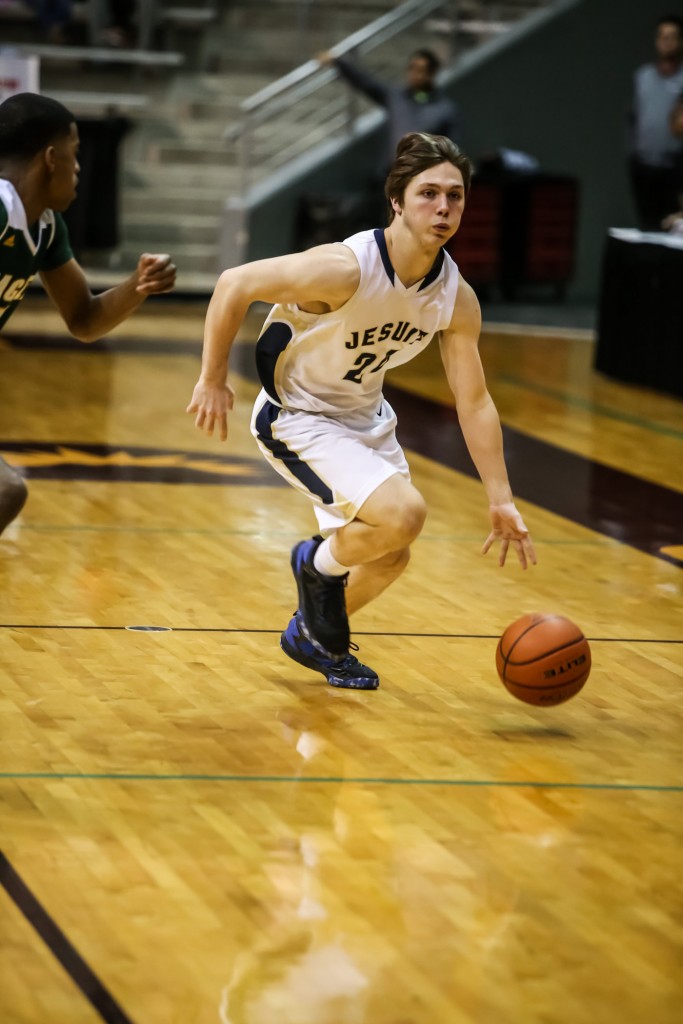 Looking ahead to next season, Hatzmann commented, "Moving forward, to me it shows me that what we did this year was amazing, historic, and clearly recognizable, but more importantly, it just serves as more motivation for us to do better next year. Our work for next season has already begun and we have high aspirations for what is to come next year."