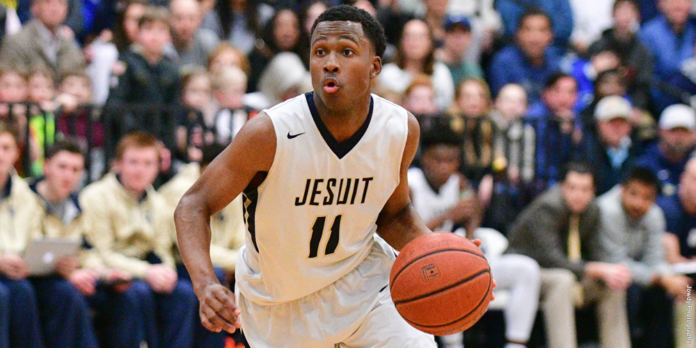 The Jesuit basketball team has been having a phenomenal season, going 27-5 and clinching the No. 1 seed in the district. However, the real success of a team's season starts now, as the Rangers start their playoff run as one of a few select teams with a good chance to contend for state.
The Rangers took on the Sachse Mustangs on February 19th, at Berkner High School. The Rangers were more than equipped to take on the Mustangs, as they destroyed them, 71-39.
First Half
The first quarter started out strong for the Rangers, as they went on a 13-4 run to start the game. Many of these points came from Anthony Hollerich '19, who had an excellent first quarter and an excellent game, in general. The Rangers were winning 20-9 as the buzzer sounded for the second quarter.
In the second quarter, the Rangers were plagued by turnovers, and Sachse capitalized off of Jesuit's carelessness, outscoring the Rangers by 11 points in the second quarter. The score was 27 all as the second quarter ended.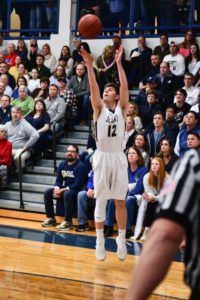 Second Half
After an inconsistent first half, the Rangers took off running and never looked back, outscoring the Mustangs 44 to 8 in the second half. The final score was 71-39, as the Rangers advanced from the Bi-District round to the UIL area round.
Strong Performances
The Rangers were led by Julius Marble '19, putting up an astounding 29 points, paired with 16 rebounds and 3 blocks. This included Marble going 3-4 from three and shooting 11-16 from the field, with a 68.7% field goal percentage.
Max Abmas '19, despite a rough evening from three as he went 1-7, put up 12 points along with one steal for a rather quiet night for the Oral Roberts Commit.
Hollerich had 11 points, including a perfect 1-1 from three, as he also grabbed 5 rebounds as well.
Next Round
This Friday, February 22nd, the Rangers will advance to play the Killeen Ellison eagles at 7:30. The game will take place at West High School, so be sure to help pack the stands and support your Rangers as they look to continue their state playoff run.