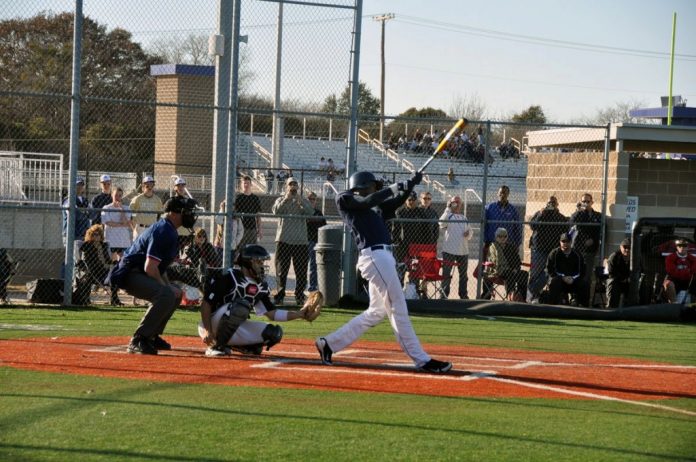 In baseball, homeruns are amazing. The ability to hit a baseball with a nine-inch diameter 400 ft. in the two tenths of a second it takes to reach the catcher's mitt requires quickness, athleticism, power, coordination, and incredible natural skill. In high school baseball homeruns are seldom seen, with average power hitters hitting only 4 or 5 a season.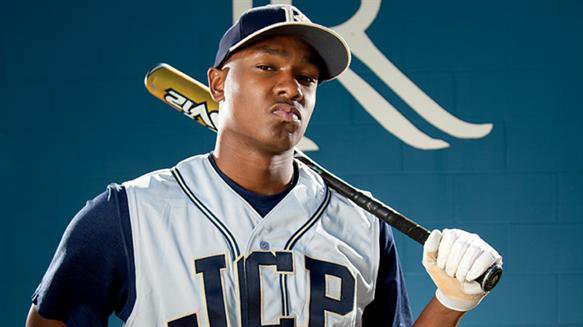 Of course, Josh Bell is no average player.
Senior Josh Bell (6'3" 206 lbs.), a varsity captain for Jesuit College Prep, has taken the Texas baseball stage by storm. Last season, Josh led the Rangers to a 21-13 season, capped off by a District 8-5A Championship and a selection to the All-State Team to go along with his .412 batting average, 11 homeruns, 36 RBIs, and 12 stolen bases. Most amazingly, all of this was accomplished in one of Texas' toughest districts, which includes baseball powerhouses Plano West, McKinney Boyd, and Allen. 
This year, Josh is setting his sights higher than a District Championship. Josh was recently named to the Louisville Slugger Pre-Season High School All American Team, an award granted to a select number of elite high school players across the United States. Distinctions like this, along with the 450 ft. bombs he is known to drop on opposing pitchers, have caught the eyes of major league scouts. Although the slugger has already committed to the University of Texas, several professional baseball writers have projected Bell going in the 1st round of the upcoming Major League Draft, a success few high school athletes ever attain. 
As the baseball season is finally in full swing (no pun intended!), Josh has already made a huge impact in the 2011 season. At a recent tournament in Austin, TX, Josh hit .625 with an outlandish slugging percentage of 1.125 and racked up two homeruns and four runs batted (all in a single tournament), in leading the Jesuit Rangers to a 5-1 record. Although an amazing athlete, Josh's teammates in blue laud his astounding leadership. "It's amazing what he can do on the field, but his greatest strength is his ability to lead. He makes us better through his leadership," comments varsity catcher Chris Cisneros '12. Assistant varsity coach Sean Gavin adds, "He goes about everything the right way on and off the field; he is a fierce competitor yet as humble as any kid you will ever meet." Many people expect Josh to make it all the way to the big leagues, as he looks to join the ranks of Jesuit grads Kevin Hart and Mike Hollimon in entering the majors. Gavin adds, "In 10 years I expect Josh to be doing lunges around Major League stadiums, with his father Earnest close behind. I have no doubt he will be successful." And the way things are looking, he is sure to do exactly that.
Photography by David Clark & ESPN Rise