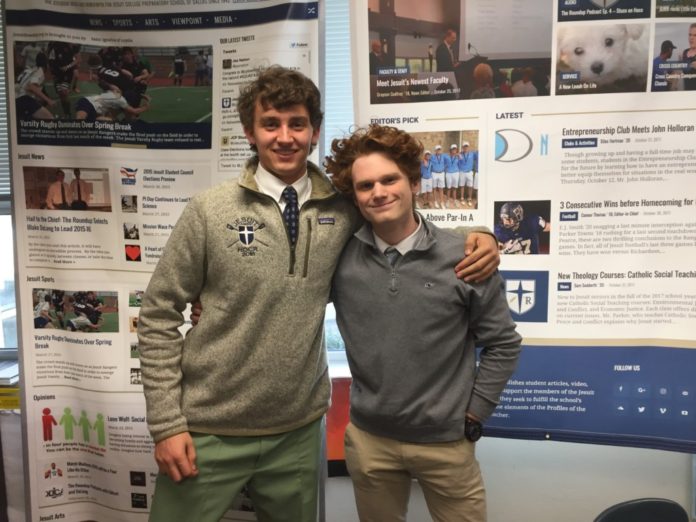 Yes. You read the title correctly. You may be thinking: How is this possible? What could they possibly have done?
Quarter-zip sweaters have been added to Jesuit's dress code.
And who do we have to thank? None other than Jesuit's STUCO. No longer will the student body suffer through sub-70 degree temperature without protection. Upper and underclassmen alike can now flaunt their Fratagonia and North Face for all to see.
Mr. Dion announced the news at Thursday's mass, causing the student body to erupt in frenzy:
We really just did that‼️‼️ pic.twitter.com/l6fW2dqWqT

— Fellowship Of The Flag (@FSOTF2018) September 29, 2018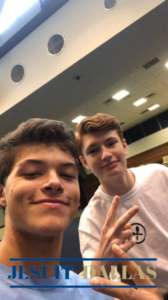 Student Body President Marco Marrero '19 commented on their stellar accomplishment:
"Student Council was motivated to change the policy due to the fact that the policy has not been very popular among students for the past several years. No attempt had really been made to change the policy, so we felt like we should give it a shot this year. Several of our guys met with Mr. Dion to go over several topics such as the sweater policy. Fortunately, Mr. Dion took our request and felt like it was reasonable enough to make the change to the policy. I feel like it has been a big success so far and it seems as though the student body likes it."
November 29th will undoubtedly go down in history as "Student Council Achievement Day", commemorating the first time student council did something productive.
Stay tuned to The Roundup for more updates on student council's groundbreaking work.