"Don't wait. Go do it yourself. Take the initiative. Jump out there. Be somebody." -Jim McElwain, former head coach of the Florida Gators football team
This past Wednesday, that's what nine Jesuit Dallas student-athletes did, taking initiative for themselves and signing their commitments to compete at the next stage of athletics.
It is often a difficult process to choose a college where you can play sports because it can limit your possibilities based on your own plans in your study, but also takes up time in the recruiting process. It is almost as if you aren't just picking a college like everyone else based on the things you've accomplished; in fact, you're adding another aspect of your college decision to consider, as good performances and continually send emails to show your interest in the school are an important part. That alone is a test of both will and skill, as only around 7% of high school athletes compete at the college level. Thus, college athletics are a huge accomplishment to student-athletes everywhere, no matter what college they attend.
Soccer
Connor Tullis (Austin College)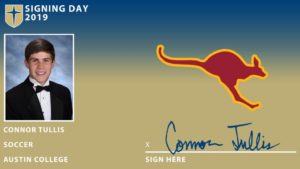 3-year letterman and starting goalkeeper for the Jesuit Dallas Varsity Soccer team, Connor Tullis played over 1,000 minutes in goal and made multiple saves in every match. Against Plano East, Tullis made an astounding 11 saves, with multiple games of eight saves or more.  A 2017 State Champion and First-Team All-District Goalkeeper, he in total racked up 90 saves, including 3 saves in Jesuit's opener versus Bishop Lynch to defeat them in penalty kicks, one of many successful Jesuit keepers to play college soccer.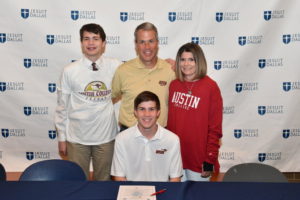 Basketball
Max Abmas (Oral Roberts University)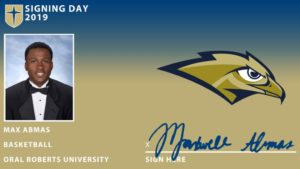 Max Abmas, UIL District Co-MVP and Dallas Morning News All-Area, accumulated over 1,000 points during his 3 years of Varsity Basketball, averaging 19 points per game and obtaining 128 assists along with 51 steals. A 3-year letterman, he secured over 100 rebounds in total and played a huge part in Jesuit basketball's offense, winning All-Region 2-6A honors.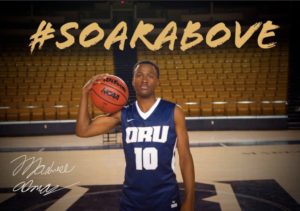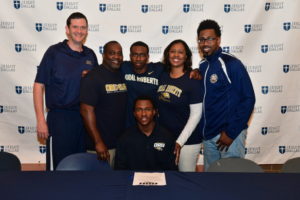 Julius Marble (Michigan State University)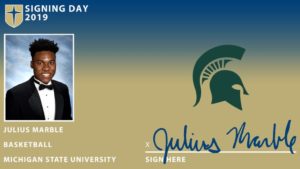 Julius Marble, District Defensive Player of the Year, Marble procured 9 rebounds and 1.4 blocks per game. He also heavily contributed Jesuit basketball's offense, especially during the postseason, having 4 continuous double-doubles out of his 13 and averaging 17 points per game. Moreover, he won All-Region 2-6A Honors and was MVP of the Knights of Columbus tournament early in the season, establishing himself as one of Jesuit's key players.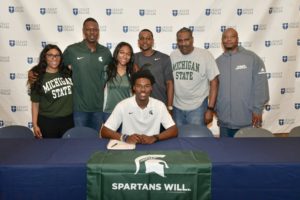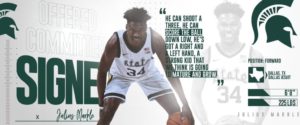 Anthony Hollerich (Occidental College)
Anthony Hollerich, Second-Team All-District Player, was a hard-working, integral part of the team, starting in all 35 games and playing great offense and defense, as he secured an average of both 10 points and 5 rebounds per game and obtaining 51 assists along with 31 steals in total. A record 9 steals against J.J Pearce in the regular season, Hollerich was a huge piece in Jesuit's district title and playoff run.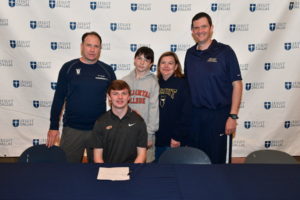 Crew
Matthew Harkness (Gonzaga University) & Robert Freimuth (U.S. Naval Academy)
Harkness and Freimuth helped the varsity crew team compete at the top level in regattas all across the nation in states such as California, Delaware, and Pennsylvania and defeat OKC Rowing Club in the Texoma Challenge Cup. Both athletes will serve as a fundamental part of the team heading towards the USRowing Central Regional Championships.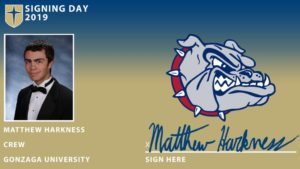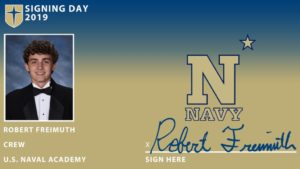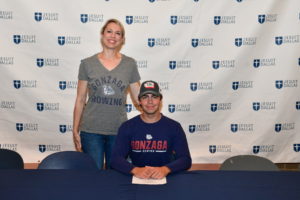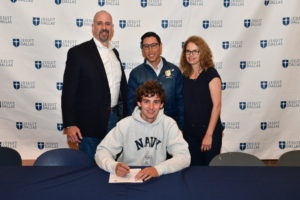 Rugby
Jacob Jowdy (University of Arizona), Sean Bowen (Colorado State University), Harrison Camp (Regis University)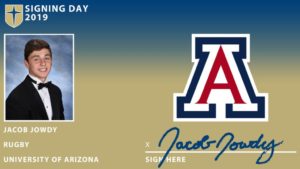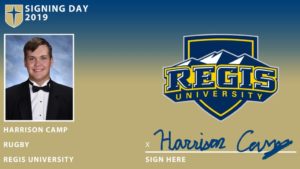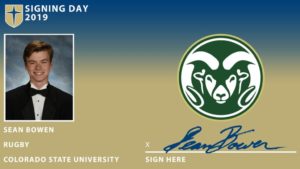 Jowdy, Bowen, and Camp were crucial to the varsity rugby team's success this year, achieving an overall 13 wins out of 14 games for the team, and acting as fundamental pieces to the rugby's offense. Bowen and Jowdy played as scrum-halves and wing/fullbacks, and Camp played as a second-row lock,  all leading the team through the playoffs into the state tournament.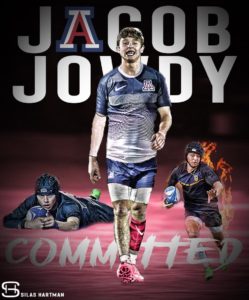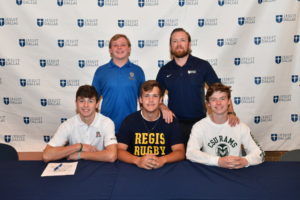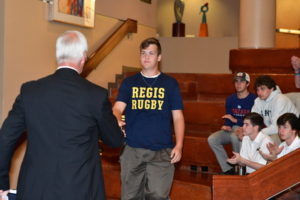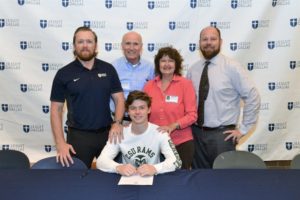 Stay tuned to The Roundup for more coverage of Jesuit student-athletes!