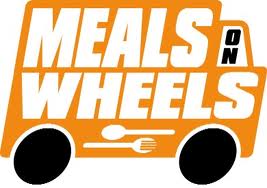 Every year since 1993, Jesuit Community Service designates the Meals on Wheels program as a senior community service site. In the program, sixteen seniors deliver food to people in need across the metroplex. In the quest to serve all in need, seniors drive their coolers of food to impoverished homes in all corners of the Dallas area.
Jesuit's commitment to the Meals on Wheels program, though, extends farther than just Wednesday service. Our school also supports Meals on Wheels' biggest event of the year, the Thanksgiving Day Dinner, a drive that makes sure everyone in the city receives a turkey day meal.
On November 24, 2011, members of the Jesuit community, sacrificing part of their Thanksgiving Day, prepared and distributed food to the plethora of people who came out for a good meal. The helpers began their turkey day by preparing and packing food in to individual containers. After preparation, volunteers loaded food into coolers and hit the streets.
Jesuit's volunteers spent the rest of the afternoon delivering their food to designated homes from Dallas to Duncanville. As the Meals on Wheels program is very closely tied to the Veterans Association, many of the meals were delivered to veterans in need.
As one can expect from the Jesuit community, volunteers expressed contentment and joy at being able to help the needy on Thanksgiving. The turkey day drive is such a fulfilling event for people at Jesuit, in fact, that hoards of alumni come back every year just to be part of the tradition.
While the Thanksgiving Day volunteer work has become Jesuit's most popular contribution to the program, Director of Community Service Richard Perry notes that it is not the only way Jesuit contributes. "People often ask me why we do Meals on Wheels every Wednesday, and not just once a year during Thanksgiving," Perry said. "I tell them that people eat on other days besides Thanksgiving!"
Meals on Wheels is a wonderful community service event that has become a big activity for Jesuit, and one that community members hope they can continue to do in the future. Contact Mr. Perry for information on the Meals on Wheels program.