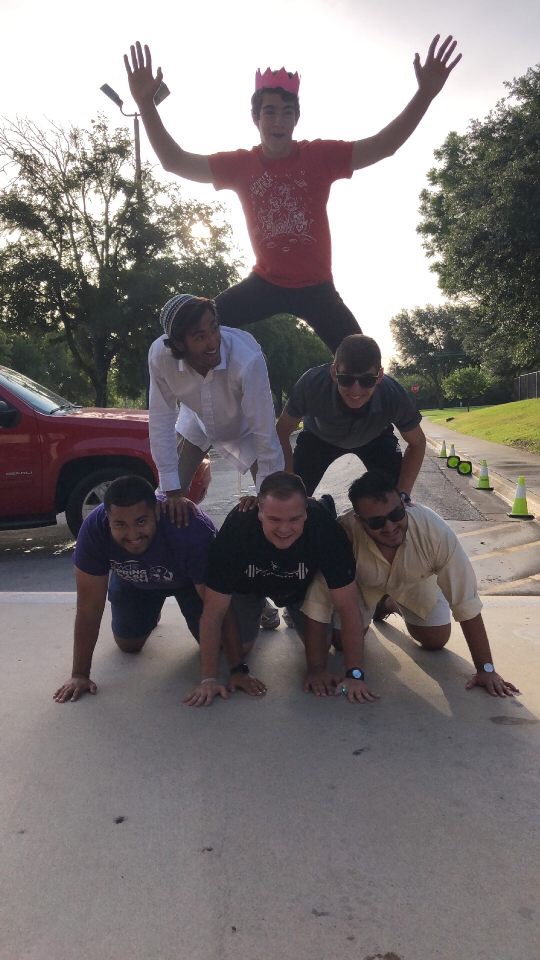 I never expected to be the lead teacher for 24 middle schoolers at 17 years old.  The Breakthrough Collaborative made this happen.
This summer, I worked as a Teaching Fellow at Breakthrough Fort Worth.  In this article, I want to share with you one of the most impactful and rewarding experiences of my life.
So what is this amazing program that I write of?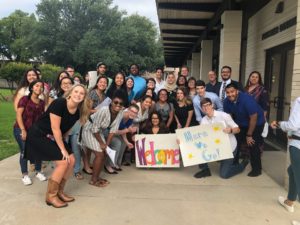 What is Breakthrough
Breakthrough, or The Breakthrough Collaborative, is an international organization that oversees intensive academic summer programs for high-achieving, low-income students in urban areas.  The goal of Breakthrough is to prepare students for a rigorous high school experience and for a four-year university.
Since nearly all Breakthrough students will be the first in their family to go to college, Breakthrough supports its students both in the summer and during the school year. Students attend an intensive 6-week program in the summer, taking Literature, Writing (whoop whoop), Science, and Math.  Students begin their Breakthrough journey in 7th grade and receive support for the next six years until they go to college.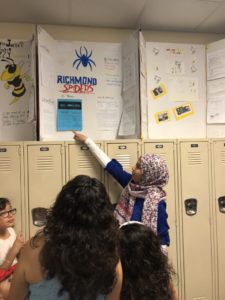 In total, there are twenty-four Breakthrough sites and one in Hong Kong, serving over 5,000 students.  The students are incredibly motivated to dedicate their summers to self-improvement.  They are driven to achieve their main academic goals: attending a rigorous high school and being admitted to a strong college.
Another integral part of the Breakthrough mission is to train the next generation of teachers and educational advocates.  This is accomplished by rigorously training and coaching high school and college students to become effective educators.
So, where did I fit into this program?
Life as a Teaching Fellow
I spent my summer as a 7th grade Writing Teaching Fellow at Breakthrough Fort Worth. Our students came from middle schools all over the city of Fort Worth, and the program was hosted by Fort Worth Country Day.
As a Teaching Fellow, I taught two sections of writing to twenty-four students.  Yes, as a high school student, I was the lead teacher in my classroom for six weeks.  Daily tasks involved, creating lesson plans, grading homework, and evaluating student data.
At first, I was a bit nervous for this undertaking.
Luckily, before the kids arrived, we all received two weeks of intensive training workshops on teaching strategies such as active participation, conflict resolution, and engagement. Each day we practiced these new concepts, and received valuable feedback from our Instructional Coaches, veteran teachers dedicating their summer to our growth.  After the two weeks (and a gag-graduation ceremony) we had the basic skills needed to begin teaching.
Specifically, my lessons introduced students the the basics of writing, such as the thesis and topic sentences, use of evidence, and elaboration.  The immediate goal for the summer was to make sure my kids were ready to excel in writing during the school year and crush the state testing.

Growth

In fact, based on pre-assessment and post-assessment data, my 7th graders at BTFW improved their state writing score by an average of 45%.  This kind of growth is essential to keeping the kids on track to flourish in middle school and beyond.

At Breakthrough, everyone works hard; it is a culture of excellence and accountability.  You put in the hours to craft effective lesson plans and the students devote their summer nights to doing an average of 2-3 hours of homework.  These kids are not messing around—they are here to achieve their goals. The kids filled out application essays and interviewed to be selected for the program.  Colloquially, everyone at BT is trying to "make gains," academically and socially.

However, teaching a traditional subject is only part of Breakthrough's magic recipe for success.  As a Teaching Fellow, you work in teams of 24-30 with all your students to cultivate study skills, organization, and social skills.  Each grade has two teams, which are named after a college or university (I was on the Richmond Spiders). Daily team time promotes teamwork, academic and socially support, and motivation.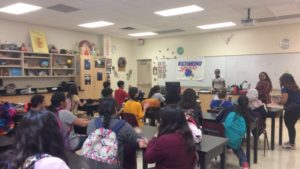 Over the course of the summer, your fellow team Teaching Fellows are your main support group. If you are struggling, they motivate you, if you have a deadline, they hold you accountable, if you need to relax, they take you out to dinner.  At BT, everyone lives by the motto, "kids in focus," always remembering our mission to serve our hard working students.

Personal Impact

Breakthrough has has a profound impact on me and enhanced numerous skills.  BT has helped develop my group leadership, ability to collaborate, presentation skills, and adaptability.  Even though much of my summer experience involved careful planning, teaching almost never went 100% as planned.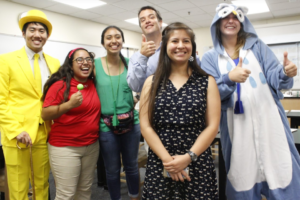 For instance, I would prepare an exciting lesson, but turn around to see confused faces.  Then, I knew I would have to scrap plan A and create a new lesson on the spot.  Through over 100 hours of lead teaching, I received loads of practice adapting to new problems on the fly.
I am also excited to apply what I learned managing a classroom to all group work settings; group redirection and conflict management are always key to staying on task.

The skills I gained at Breakthrough can be applied to myriad fields beyond just education.

Moreover, I am very thankful for the amazing people that I met this summer.  I found a diverse group of people who are passionate about making a difference in the lives of others.  Although most of my coworkers were well into college (or recent college graduates), they supported me throughout the 9 weeks and made my experience a blast.
Why You Should Apply

If you want to make a profound impact in the lives of young people, combat the opportunity gap in the US, and bolster your professional skills, then The Breakthrough Collaborative is for you.

I'm going to be honest, this may well have been the most challenging summer of my life, but at the same time, it was easily the most rewarding. After all, the greater the mountain, the greater the satisfaction when you reach the top.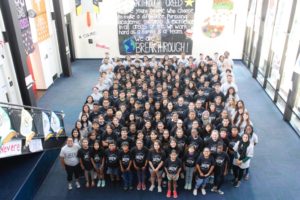 Above all, the joy of seeing your students grow confident through a month of laboring is indescribable.

Please contact me at 19135@jcpstudents.org if you would like to talk about Breakthrough and/or how to apply.  I hope you give it a look next summer.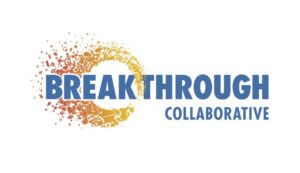 Official Breakthrough Collaborative Website