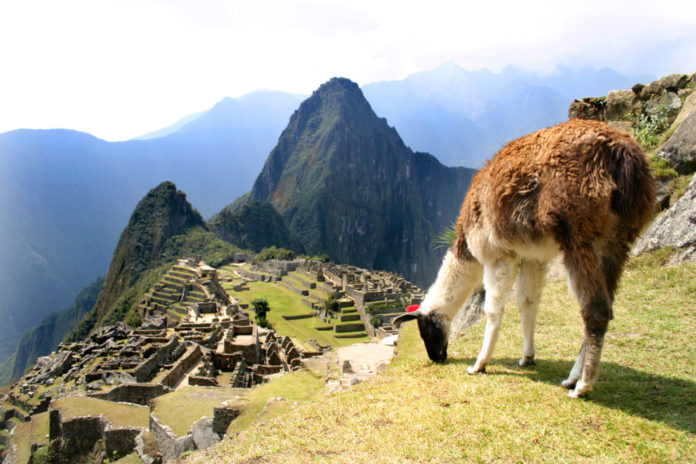 In the summer, the average person goes on vacation to an exotic place or goes to visit family in another state. But, have you ever considered going on an immersion trip in the summer to serve others? The Jesuit Community Service Office has many trips they are offering this summer to students of all grade levels, which they encourage everyone to apply for.
Ecuador
Rising Juniors and Seniors who are committed to service and interested in extensive reflection about those experiences are encouraged to attend this trip in Quito, Otavalo. It takes place June 30th through July 10th, and involves lots of service alongside the people of Quito. Many of social justice hours will be earned along with visiting historical sites in Quito and meeting indigenous people of the Andes. However, it's not all work though as time each day will be provided for recreational activities and spiritual reflection.
Nicaragua
There are two options for the Nicaragua service trip: a rural experience as well as a more metropolitan experience in Leon. First, the rural one, is open to rising seniors and would be a great fit for those who are committed to service, willing to learn a little Spanish, and willing to undertake some hard work as well as being separated from some of our modern-day technology. Some of the highlights of the trip include living off the land by cultivating crops and milking cows while aiding the elderly and formerly homeless, along with visiting Lake Nicaragua. This trip takes place July 5th through the 15th.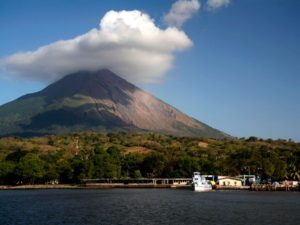 For the Metropolitan experience in Leon, it highlights another opportunity to gain service hours, a chance to meet and work with Jesuit Managua students, visiting ecological reserves, and meeting new people by working at the orphanage in El Crucero. This trip is open to all students of any grade level and is an ideal experience for those who are interested in the reflection parts of this experience, willing to build friendships among the Nicaraguan communities, and are interested in undertaking hard manual labor for the greater good of the community. This trip takes place June 2nd through June 9th.
Peru
This trip, for rising seniors, is centered around religious dialog and reflection, and is ideal for people willing to share their own faith, experiences, insights, and challenges. The trip can be physically taxing at times during exploration of archaeological sites as well as getting used to the high altitude. The highlights of this trip are visiting the Sacred Valley, assisting with catechism classes in rural communities, teaching classes in Jesuit elementary schools, and visiting rural villages to learn about the daily challenges they face. This trip takes place June 29th to July 11th.
Another trip in Lima, Peru, is offered for all students enrolled in or that have taken a Spanish class at Jesuit. This trip takes place July 1st through the 15th, and is a great fit for students seeking to put their Spanish-speaking knowledge to the test. Students will attend classes at the Jesuit school there and will visit many historic and cultural sights in Lima and Machu Picchu.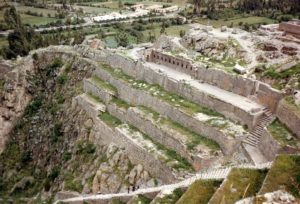 Mr. Perry, the director of Community Service and Social Justice, had a few things to say about the immersion trips offered through Jesuit. In an explanation on some of the potential benefits of students going on Immersion trips, he felt that the trips "broaden the horizons" for the students through their encounters with foreign cultures while being at "an intersection of faith and justice." The trips also allow students the "space to consider who they are and [consider] the needs of another person," many times while speaking in a foreign language. For those students on the fence about applying, he encouraged them to apply because of "the sense of community, brotherhood, and adventure" that each trip offers to the students as well as the impactful experience each trip is on the students, as often times once they get back they immediately want to return the next year.
Mr. Perry then went in to explaining what a potential applicant should know before they make their decision to apply or not. All of the Immersion trips are "very emotionally taxing…as they ask for a lot of maturity" as well as being "physically taxing as "[they] wake up early, work hard, and travel," often times by foot. A key aspect of going on the trips is having a sense of "openness…in befriending your Jesuit brothers…but also the people you connect with locally." While extensive knowledge of Spanish isn't required for any of the trips, having some "conversational knowledge would help one achieve more growth," and it's highly recommended one come into the trip with a little practice. Financial aid is also available for all social justice travel opportunities in the form of Trip Aid for any students that needs it and applies for it.
However, if you don't get accepted to the trip you applied to, don't be discouraged as there are other leadership opportunities like "the urban plunge," a poverty Immersion trip in Waco.  Details on this trip will be released by Mr. Perry soon. This new list of leadership opportunities will be sent to those who don't get accepted for the first round of trips, a letter which Mr. Perry received during his time at Jesuit. Mr. Perry than reiterated that if someone were to say that there was no leadership opportunity available to them, then "they haven't talked to me, [Mr. Perry], or Mr. Riemer…as we will find a leadership opportunity for everyone."
If you haven't considered applying for a Summer Immersion trip already, you definitely should consider it in order to potentially experience the amazing opportunities these trips provide. The application deadline is the 26th of January at 5 P.M, so make sure to get your application in before then if you're interested!