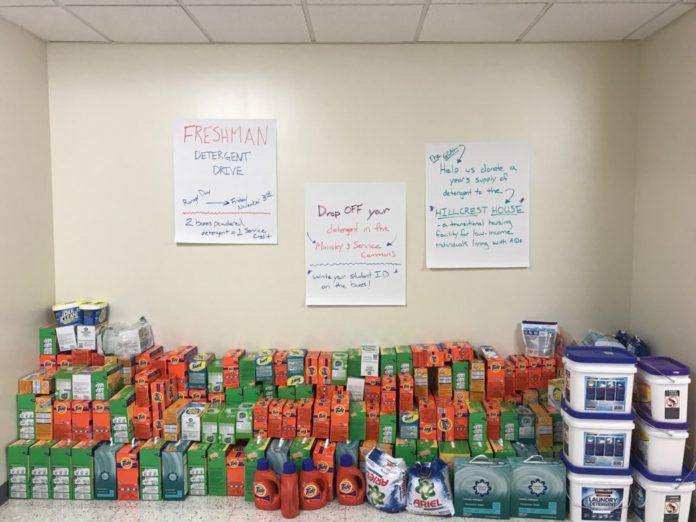 Coke vs. Pepsi. Big Mac vs. Whopper. Jesuit vs. ESD. All fundamental rivalries that have a clear winner: Pepsi will always trump Coke, the Big Mac will always crush the Whopper, and the final goes without being said.
Sometimes, the answer isn't so obvious. Consider the great INTERACT vs. PALS debate. Both junior service organizations work to achieve the MAGIS within the Jesuit community and are currently organizing donation drives within the next week to benefit the greater Dallas community.
INTERACT Drive
Jesuit's INTERACT club is currently hosting a donation drive supporting Gateway of Grace, supporting refugee communities in the North Dallas community. The drive, from Wednesday, October 24th to Friday, October 26th, primarily serves expecting and new mothers. Students and faculty are encouraged to donate baby diapers and wipes, collected either on the first floor of the Athletic Tower, the main and student entrances, or outside the cafeteria.
PALS Drive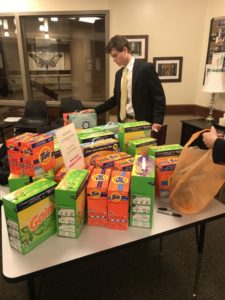 INTERACT's rival service organization, PALS, is hosting Jesuit's annual detergent drive. The name is pretty self-explanatory, but PALS invites all students to donate a box of powdered detergent of any size or brand. The collected detergent will be donated to the Hillcrest House, a low-income housing facility for individuals living with HIV/AIDS. Donations will be collected in the same locations as the INTERACT drive next Monday, October 29th through Friday, November 2nd.
Stay tuned to The Roundup for more service updates within the Jesuit community.