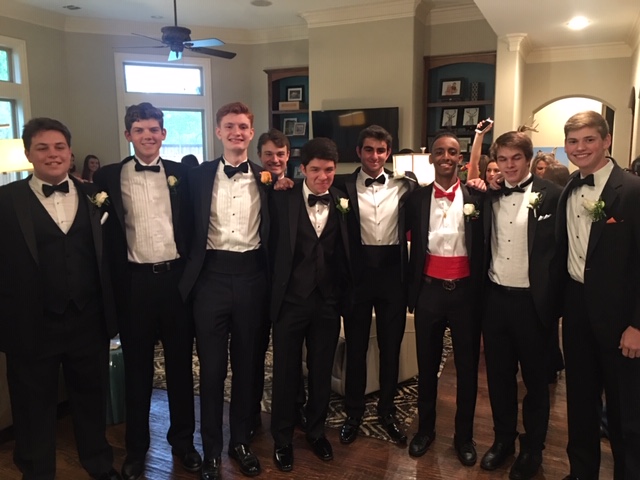 Hype, electric, lit. The associative capacity of the English language only begins to scratch the surface of the intensity that was Jesuit's 2019 Prom.
The Jesuit and Ursuline Junior/Senior Prom took place last Saturday, April 13 at the Dallas Trade Mart Grand Pavilion. Students were required to arrive no later than 7:00 pm and leave no sooner than 10:30 pm, which was a popular departure time for many students and their dates.
On Monday, April 15, The Roundup's Media Editor Silas Hartman '20 interviewed juniors and seniors to get their take on the iconic night.
Pics
The electricity of the night can be more accurately represented through pictures, which are said to "be worth a thousand words."
Closing Thoughts from the President
Student council president Marco Marrero '19 expressed his appreciation for the dance on behalf of student council:
"The event ran very smoothly and I felt like everyone had a great time. A lot of the setting up and decorations were taken care of by the site which was really nice. But we did plan the menu items as well as the color scheme with the help of the Ursuline Student Council. All in all, everything came together nicely and I really appreciate everyone that came out and helped in the process."
Stay tuned to The Roundup for more breaking news in Jesuit Student Life.