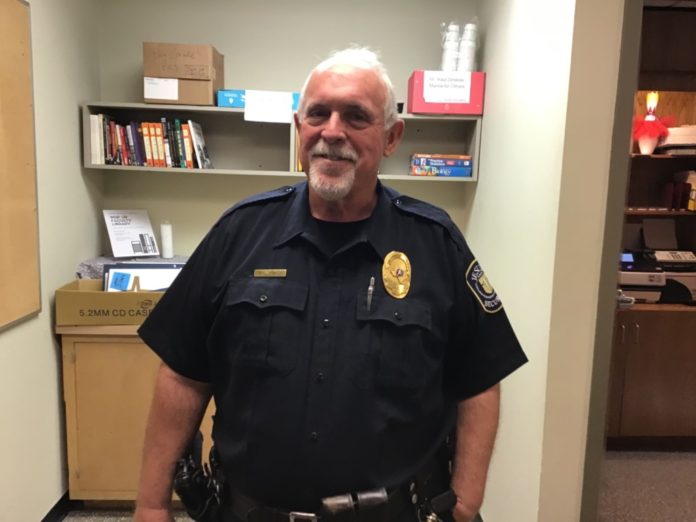 The mainstream media generally fails to serve justice on behalf of police officers. The few times the police do make headlines, it often involves the media shedding a negative light on their work protecting and serving the American people. The Roundup, however, maintains its integrity and honors the men and women across the country working to preserve domestic tranquility. One of these men is Officer Eddie Crawford.
Tell us about yourself
I was born a poor, Louisiana boy who came to Texas to work as a police officer. The large Metropolitan City Dallas offered me a job right out of college; it was my first real job and 35 years later, I retired. It's been a long time.
What drew you to join the police force?
I could say something stupid like it's akin to the ministry. But you know the truth is that it kind of is. It's the same attitude, just a different calling.
And it's not a job. If you're taking it as a job, it'll kill you. You've got to really want to do this, and I trained rookies for many years. Some were great, some shouldn't have been there, some asked to leave and they did.
Getting hired in the first place is tough, and now the training has gotten ultra-tough, so there's always a turnover rate in the academy. If we started with 40 recruits, ten of them or so are going to fail out. It takes three years from when you graduate to the academy before where you can work by yourself, so the high turnover makes sense.
What was the proudest moment in your 35 years of service?
I was elected vice president of the Dallas Police Association. It's a big thing and very much political. I've met all the governors. I have a picture of me and my favorite Governor at the house, Ann Richards, in my study. That was one of my favorite times. She was a great Governor, but Bush came along and defeated her. He wasn't bad, but he was always planning to run for president, and Governor Perry is a good guy, but neither one of them were Ann Richards. She was a Trailblazer and a very interesting woman.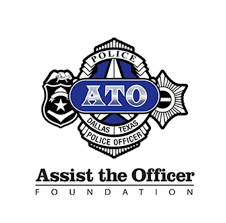 But as one of the DPA leaders, I was part of a group of three or four of us that assisted the 501C3 organization. We raised tax-free money that was designated for officers in need, sick or injured in the line of duty. It really came to light back in July when all the cops were killed downtown. Then our organization was all over the media everywhere. CNN's running a show talking about donating to the Dallas Police Assist the Officer, and I'm just watching that unfold with chills. Something this little that we'd started had grown into something that now has millions of dollars attached to it. It helps cops every day, and doing something good for those cops is incredible.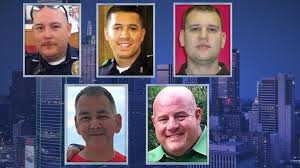 And that's probably what I'm most proud of; it will be impacting people's lives long after I'm dead.
How was your transition to Jesuit? 
I worked with Officer Mike Scoggins for a long time; we worked a squad car on Greenville Avenue back in the 70s. So I was up here at Jesuit, and I have a son that goes to school here. He's a junior/rising senior, and we were up here for Coach Al's basketball practice when he was in fifth grade. Mike and I were chatting and stuff and he goes 'hey, I was thinking about doing this gig part-time; would you be interested in Jesuit?' I said 'Sure, sounds like a lot of fun.' A long year and a half rolls around and he calls me saying 'hey you ready to do that Jesuit gig?'
I started coming in just part-time, and that was five years ago. In that time, I've come to realize Jesuit is a magic place. I call it a magical place, in that, if you're here long enough, and you see people come and go, you get to see how people's lives are affected and changed on a daily basis. Some people get it, who understand the magic that works in this building, and there are some people who don't.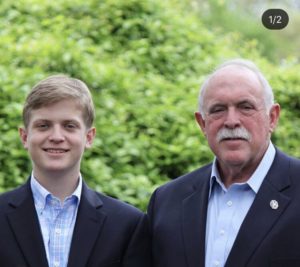 I didn't seek out Jesuit at all, it found me. There really is something spiritual about it, if you will, and when you go down that road, you have the chance to either grab it or let it pass you by. I was in a position where it was just perfect for me.
Mike called me one day and said 'Hey, I'm not staying as long as I thought. They're going to call you and ask you if you want to take over full time, and they're going to call you in about 20 minutes.' The phone call came, and the rest is history. Here we are.
We've already added Brian here, and so, the legend continues. It just keeps going down the road just like everything else and never stops. It's just a rolling stone, and it just gathers moss, then changes into something else. It's just as crazy as it sounds, that just a casual conversation turned out to be something so great as my last five years have been here.
Stay tuned to The Roundup for more Jesuit community profiles.