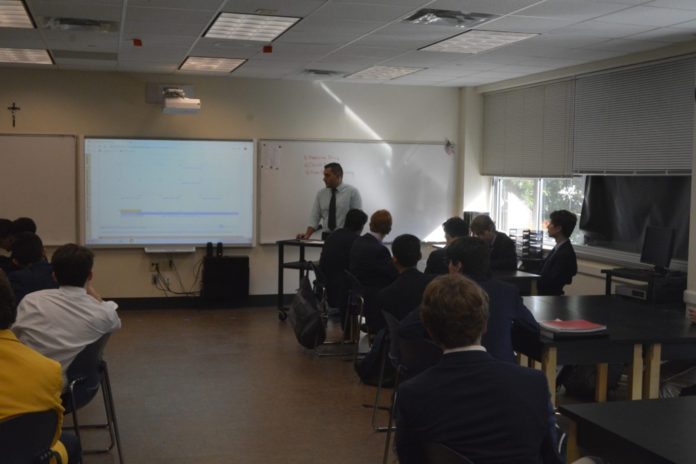 Some say "An apple a day keeps the doctor away." If everyone just eats apples on a regular basis, would disease be wiped off the face of the Earth? Maybe. But until then, doctors everywhere are doing their best to keep the world healthy. Among these is Christopher Madden, MD.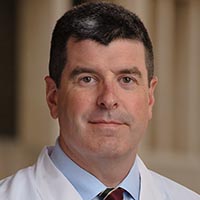 Dr. Madden is currently a Professor in the Department of Neurological Surgery at UT Southwestern Medical Center and the Clinical Executive Director of the Peter O'Donnell Jr. Brain Institute. He paid a visit to Jesuit's Medical society and shared some of his twenty-three years of experience in the medical field.
Dr. Madden's Journey
Marco Orendain '20 summarized how Dr. Madden went from being a student at Jesuit to Chief of Neurosurgery at Parkland Hospital:
"He talked about his high school, and what his life track was after leaving Jesuit. 
In his undergrad, he was a literature and philosophy major, and he talked about how the brain is the most important organ in the body because it makes us who we are and shapes our personality, whereas the heart just pumps blood, the liver just filters the blood. So he originally didn't really want to go to med school, but he did the bare minimum for the science credits in college just in case he did want to go into med school. Then he actually did go.
His residency was in neurosurgery, and after residency, he became the chief of neurosurgery for Parkland for three years. After leaving Parkland, he went to UT Southwestern, where he is now a resident instructor. So every two years, he gets new residents and he teaches them and leads them in their surgeries."
Matthew Yerrington '20 expressed how he thought this part of his presentation was particularly interesting:
"I thought it was fascinating how he talked about his switch from a philosophy and literature major to becoming a neurosurgeon. It was also cool hearing his life story, considering he was in our shoes not that long ago at Jesuit."
Dropping Knowledge
Dr. Madden also spiced up his presentation by engaging the audience with specific medical terminology, explaining what neurosurgeons deal with on a regular basis. Medical Society Junior representative Jack Walker '20 commented: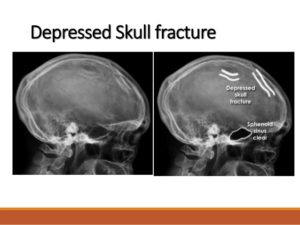 "In his presentation, he showed us different ancient techniques of skull-fracture decompression. Later, he talked about different invasive brain surgeries and how he became the epilepsy doctor.
He also talked about the CT scans and showed us the very first CT image. Then he showed us a modern CT image of a man who had been shot in the head, which I thought was pretty interesting. He pointed out the different metal fragments and different hemorrhaging points, which I had never seen before.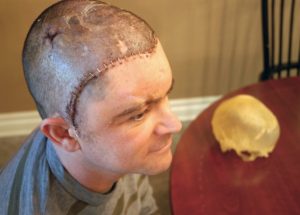 Dr. Madden talked about different procedures: craniectomies vs. craniotomies and subdural vs. epidural hematomas. I learned a lot from becoming immersed in his vocabulary; the different procedures and processes neurosurgeons deal with were really intriguing."
Cameron Pham '20 was especially intrigued by Dr. Madden's statement that:
"… just because you're the smartest in your class it doesn't mean you'll necessarily become a neurosurgeon. He said that if you really want to become a neurosurgeon, you have to have the discipline to do it, and after that anything is possible. That was pretty inspiring — his advice could definitely be applied beyond just neurosurgery."
Though many eat apples trying to evade a visit to the doctor, the Jesuit Medical Society clearly cherished Dr. Madden's presence, learning about what their future in medicine could possibly bear through his experience and expertise.
Stay tuned to The Roundup for more news from Jesuit's Medical Society.