December 15, 2018, the day Stanford's early action decision would be emailed to the 8000 students around the United States. Brad has been grinding since 3rd grade to earn a spot in the Stanford Class of 2023: serving as student body president, publishing scientific research, and curing two different types of cancer. Yet when he checked the decision on his application portal, he was dismayed to discover he had been rejected.
Brad recognized the subjectivity of the application process but harbored resentment in the following days, weeks, and months after he receiving the decision. He didn't know whether to direct his anger toward himself, the admissions officer evaluating his application, or the college admissions process as a whole. He would discover several months later a source at which he could direct his animosity: William Singer.
The Scandal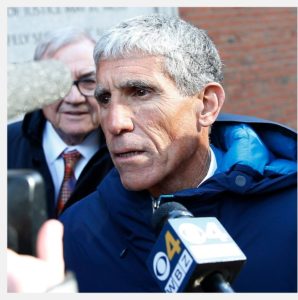 Singer is the center of what prosecutors allege is a more than $25 million scam to help wealthy families bribe their way into elite colleges.
The U.S. Department of Justice uncovered the largest college cheating scandal of all time last Tuesday, March 12. The boutique scam, coined "Operation Varsity Blues," involved 50 wealthy individuals bribing college admission counselors, college athletic coaches, and standardized test officials up to $6.5 million to get their children into colleges among the most elite in the United States, including University of Southern California, UCLA, Stanford University, Georgetown University, Yale University, Wake Forest University, University of Texas at Austin, and the University of San Diego.
How it Went Down
What the Universities Have to Say
UT Austin
Stanford
"Applicants to Stanford sign a statement verifying that the information they are providing is accurate," Stanford said in response to the scandal. "If it is found to be inaccurate, they can be dis-enrolled from the university or have their admission canceled, as has regretfully happened in the past."
Yale
"Although I do not comment on specific disciplinary actions taken with respect to an individual student, our longstanding policy is to rescind the admission of students who falsified their Yale College applications," said Yale President Peter Salovey said in a letter to the Yale community Friday.
UCLA
The University of California, Los Angeles said it could now take disciplinary action "up to and including cancellation of admission" if it "discovers that any prospective, admitted or enrolled student has misrepresented any aspect of his/her application or that information about the applicant has been withheld."
Repercussions
Many of the prominent parents involved in the scandal were either fired from their employers or stepped down from their positions at major corporations. The admission of many students involved in the scandal has been rescinded by the university. The mother-daughter pair Lori Loughlin and Olivia Jade have become the figureheads of the scandal and lost their careers due to the cheating.
Lori Loughlin
In a statement to The Times on Thursday, Crown Media fired Loughlin from her roles on the Hallmark Channel, commenting, "We are no longer working with Lori Loughlin and have stopped development of all productions that air on the Crown Media Family Network channels." The Hollywood Reporter announced that Netflix does not harbor sympathy for Loughlin and will remove her from the final season of Fuller House as well.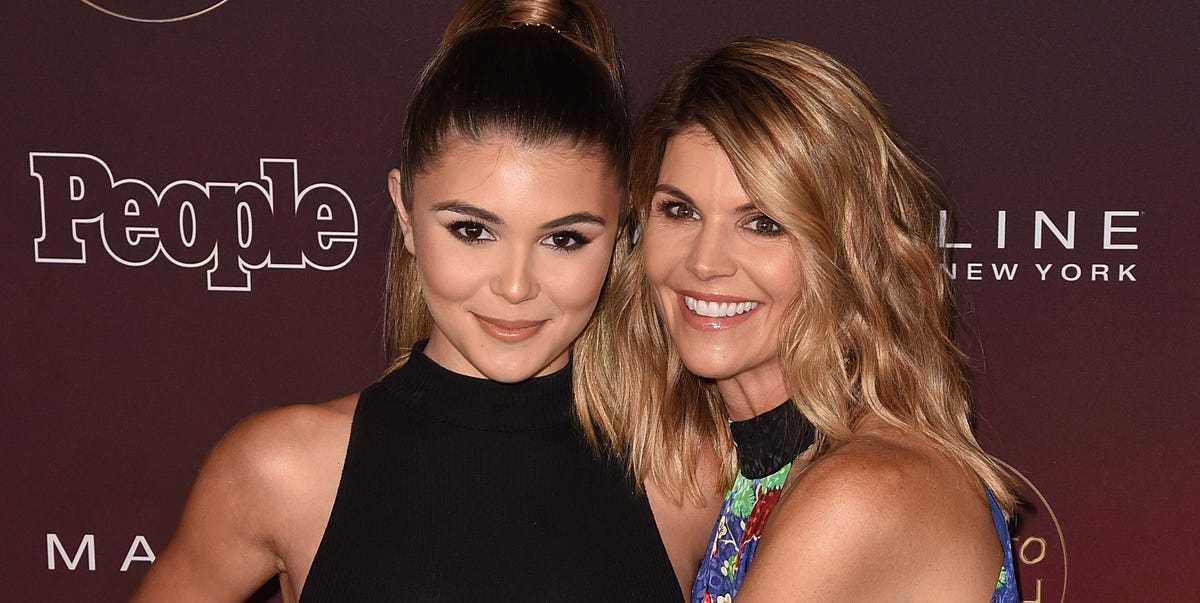 Olivia Jade
Youtube personality and influencer Olivia Jade has lost her partnership with Sephora, one of the largest cosmetic companies in the world, as they said in a statement to The Times on Thursday: "After careful review of recent developments, we have made the decision to end the Sephora Collection partnership with Olivia Jade, effective immediately."
Jesuit Student Reaction
Not many will go so far as to defend the wealthy in the case, but the scandal has sparked debate over the ethics of the college admission process as a whole.
Ashton Casey '20 believes the scandal sheds light on the hypocrisy surrounding the most elite universities: "While the wealthy families involved undoubtedly committed immoral actions, the numerous universities involved showed extreme hypocrisy, preaching educational equality regardless of one's background while simultaneously allowing a checkbook to sway their decisions."
Others align their thought with that of John Pattee '20, who voiced his opinion that:
"The rich parents could have just used their money to donate a building to the school of their choice. Then, their children would have gotten in "rightfully" like their contemporary trust fund kids. But on a more serious note, it goes to show how being super privileged leads to believing you can do whatever you want without repercussions. The students who bribed their way in took the opportunity to go to those colleges away from someone who worked hard to get into that school."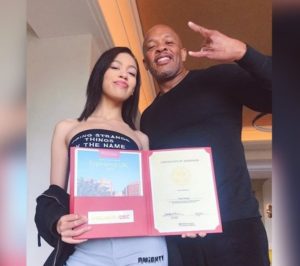 Pattee's point exposes another flaw within the college admissions process that gives a similar edge to applicants with magnate parents, which coincides with Dr. Dre's ironic Instagram post last Sunday, March 24. Dre celebrated his daughter's acceptance to the University of Southern California in the post, joking in his post that his daughter "got accepted to USC all on her own … No jail time!!!!" The Instagram community, however, was quick to point out the hypocrisy of Dre's post, as he had donated $70 million to the school in 2013 to establish the Jimmy Iovine and Andre Young Academy for the Arts, Technology and the Business of Innovation.
What's Next
Twelve individuals charged of bribery will make an initial federal court appeal in Boston on Monday, March 25. Among these twelve individuals are six athletic coaches, an associate college athletics director, two ACT/SAT test administrators, and two colleagues of William Singer who helped orchestrate the scheme.
The larger nationwide case is being held Friday, March 29, where twenty-three defendants will appear in a Boston federal court
Complete List of Convicted Individuals
Organizers of the Key Worldwide Foundation
William Singer, also known as Rick Singer, owner of the Edge College & Career Network, and chief executive of the Key Worldwide Foundation.

Steven Masera, an accountant and financial officer for the two entities.

Mikaela Sanford, an employee who held several roles and is accused of taking classes for high school students
The Parents
Gamal Abdelaziz, a senior executive of a resort and casino operator

Gregory and Marcia Abbott. Gregory is the founder and chairman of a packaging company for the food and beverage industry, and the former head of a private-label clothing manufacturer

Diane Blake, an executive at a retail merchandising firm, and Todd Blake, entrepreneur and investor

Jane Buckingham, chief executive of a boutique marketing company

Gordon Caplan, a lawyer and a co-chairman of the international law firm Willkie Farr & Gallagher

I-Hsin "Joey" Chen, a provider of warehousing and related services for the shipping industry

Amy and Gregory Colburn. Gregory is a physician.

Robert Flaxman, chief executive of a Los Angeles-based real estate development firm

Mossimo Giannulli, fashion designer, and Lori Loughlin, actress

Elizabeth and Manuel Henriquez. Manuel was the founder, chairman and chief executive of Hercules Capital.

Douglas Hodge, former chief executive of Pimco, one of the world's biggest bond fund managers

Felicity Huffman, actress

Agustin Huneeus, owner of vineyards in Napa, Calif.

Bruce and Davina Isackson. Bruce is the president of a real estate development firm.

Michelle Janavs, a former executive of a food manufacturer

Elisabeth Kimmel, owner of a media company

Marjorie Klapper, co-owner of a jewelry business

Toby MacFarlane, a former senior executive at a title insurance company

William E. McGlashan Jr., a senior executive at TPG, one of the world's biggest private equity firms

Marci Palatella, chief executive of a liquor distributor

Peter Jan "P.J." Sartorio, a packaged-food entrepreneur

Stephen Semprevivo, an executive at Cydcor, an outsourcing company

David Sidoo, president and chief executive of Advantage Lithium Corp., a lithium explorer and developer, and an executive at East West Petroleum Corp., an oil and gas company. Both are based in Canada.

Devin Sloane, founder and chief executive of Aquatecture, a drinking water and wastewater systems business

John Wilson, founder and chief executive of a private-equity and real estate development firm

Homayoun Zadeh, an associate professor of dentistry at U.S.C.

Robert Zangrillo, founder and chief executive of Miami-based venture capital and real estate firm
The Athletic Coaches
Michael Center, head coach of men's tennis at the University of Texas at Austin

Gordon Ernst, former head coach of men's and women's tennis at Georgetown

William Ferguson, women's volleyball coach at Wake Forest

Donna Heinel, senior associate athletic director at U.S.C.

Laura Janke, former assistant coach of women's soccer at U.S.C.

Ali Khosroshahin, former head coach of women's soccer at U.S.C.

Rudolph Meredith, former head coach of women's soccer at Yale

Jorge Salcedo, former head coach of men's soccer at University of California, Los Angeles

John Vandemoer, former sailing coach at Stanford

Jovan Vavic, former water polo coach at U.S.C.
Teachers, Test Administrators, and Private Instructors
Igor Dvorskiy, test administrator for the College Board and AC.T., accused of accepting bribes to facilitate the cheating scheme at the West Hollywood Test Center

Niki Williams, assistant teacher at a public high school in Houston and a test administrator for the College Board and AC.T. who is accused of accepting bribes

Mark Riddell, a test proctor accused of tampering with students' test papers to improve scores, and of secretly taking exams in place of students

Martin Fox, president of a private tennis academy and camp in Houston, accused of acting as a middleman for bribe payments
Source: https://www.nytimes.com/2019/03/12/us/felicity-huffman-lori-loughlin-massimo-giannulli.html
Stay tuned to The Roundup for more college admissions news.