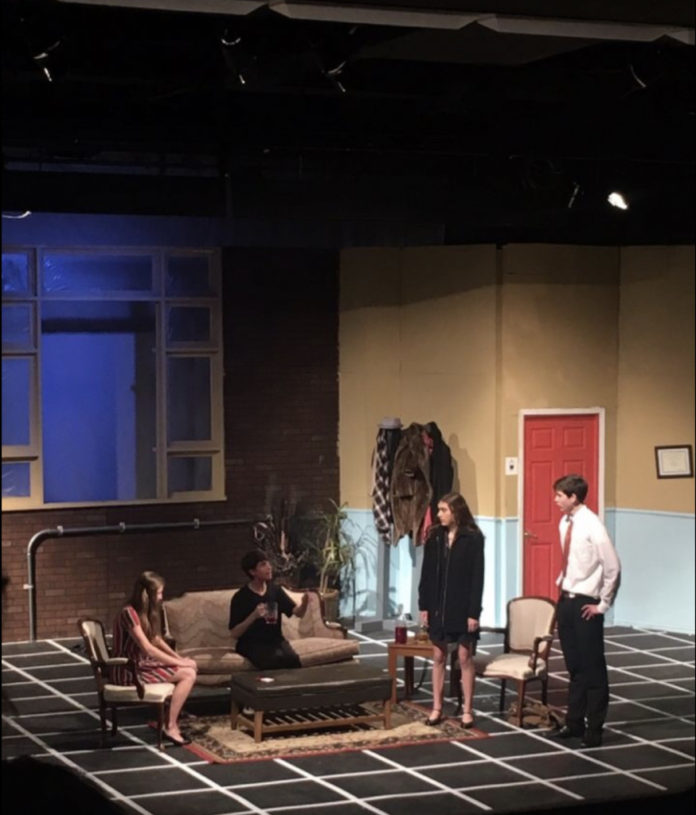 Walking into the theater after being handed a playbill and sitting with your friends in the seats. You begin to discuss the show you are about to witness when the clock strikes 8:00, the lights go out, and a burglar walks out onto the stage.
This might sound like I'm describing my viewing of the latest Broadway hit, but it's actually Jesuit's spring play, opening April 5, 2019.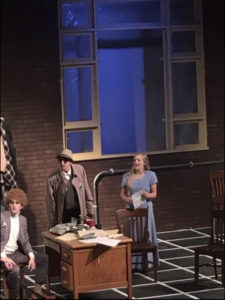 The Virtuous Burglar was directed by Mr. Patterson and had a cast of Nick Wierman, Trevlan McGregor, Elena Graham, Ash Trivedi, Will Florer, Jacob Bartholomew, Elizabeth Madden, Ella Hudson, Kerry Gleim, Peyton Walker, Jack Mandell, Max Arroyo, Tyler Delanoy, and John Sample.
Arroyo '20 commented on his experience in his first Jesuit play:
"My interest in theater only sparked last year, and I decided to try it out this Spring. I was cast in The Virtuous Burglar and had a great time with everyone involved making it become a reality."
The second of the two plays presented was, The Accidental Death of An Anarchist directed by Mr. Acevedo. Its cast was made up of Jet Beck, Mauricio Ortiz, Mario Lopez, Christina Guerra, Lee Ochs, Richard Malouf, Drew Quinn, Aidan Hoofard, Laurel Woods, Bryan Bowling, Nicholas Kissee, Cole and Santiago Nelson, and Nate Carley.
When asked about how he felt the play went, senior Nicholas Kissee said: " I thought the play went well, it came together in the last few rehearsals, it was very high-energy."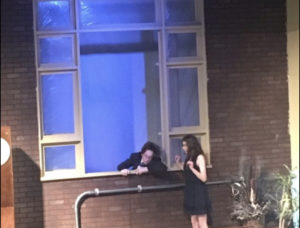 When asked about how he felt about his last Jesuit production,  Kissee said " It's sad to let go of the program because I've done all twelve productions over the past four years so it was really sad, but I'm glad that I got to be on stage with my two best friends, Richie and Drew Quinn, for my last play."
Jesuit theater still awaits the performance of the student-directed What Happened to Winston Willow? on May 10. Stay tuned to The Roundup for more Jesuit theater news!