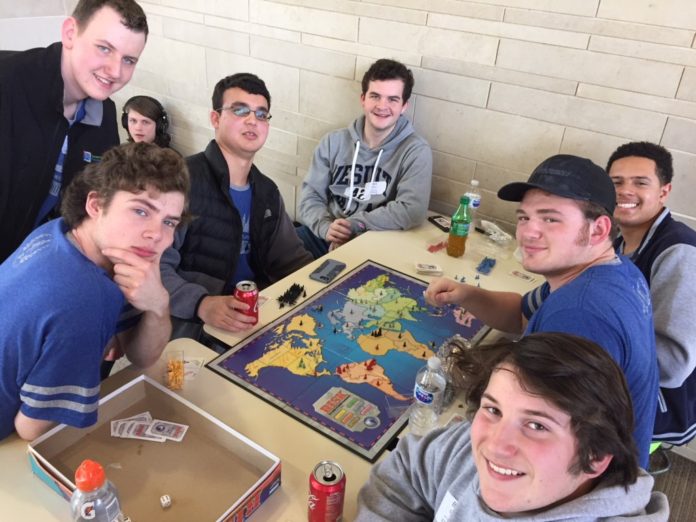 The Junior Classical League, or JCL, is an organization that seeks "to encourage interest in and an appreciation of the language, literature, and culture of ancient Greece and Rome and to impart an understanding of the debt of our own culture to that of Classical antiquity," as stated on the JCL website.
JCL fosters this interest through a variety of competitions, done at a local, state, and national levels. These competitions vary from sporting events to costume contests and everything in between.
The Texas JCL Area C convention was at Fort Worth Country Day School on February 24 There, Jesuit JCL won 18 first places, 12 second place ribbons, 11 third place ribbons, 14 fourth place ribbons, 7 fifth place ribbons.
At the convention, Jesuit JCLers participated in a variety of competitions, including academic tests, art contests, and basketball.
Ms. Jones was proud of Jesuit's performance, saying "All the boys who attended did an amazing job. Not only did they impress with their artistic and academic prowess, but their exemplary behavior acting like men for others, and representing our school well. Jesuit boys continue to make us proud with their enthusiasm, good behavior, and their desire to succeed."
Jesuit JCL will participate in the Texas State JCL convention on April 13th and 14th at Naaman Forrest High School. For further coverage on Jesuit JCL and all things Jesuit, stay tuned to the Roundup.